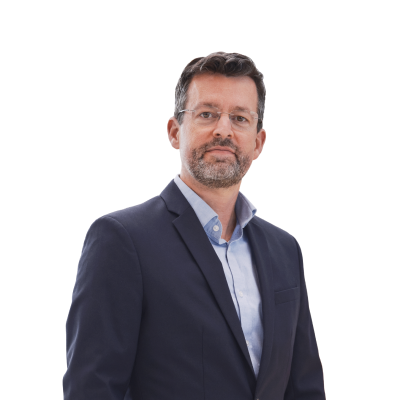 John Hardy
Head of FX Strategy
The market doesn't know what to do with the greenback after the latest monster US Treasury issuance was absorbed without the least whiff of drama and US data have come in perfectly in line with expectations. Looking at Citigroup's economic surprise index, the US data surprises are less positive than they were (at around +40 versus a cycle peak back in late December at a multi-year high above +80) but they are still quite strong.

EU data surprises, meanwhile, have deteriorated sharply, plunging from an amazing +90 spike last November to -31 at present.

This makes it tough to build any kind of positive euro scenario linked to relative policy normalisation when the market is already rather long of euros. Yes, next week's Federal Open Market Committee meeting is the next major potential catalyst for the US dollar on the economic calendar, but the market isn't particularly anticipating it as such, and EURUSD implied volatility is in free-fall, dipping below 6.50% for the one-month and making it increasingly attractive to express a directional view through options.

Back in mid-December, one-month implied EURUSD volatility teased the 5.00 handle when EURUSD was trading around 1.1750 and launched a brutal move to 1.2500+ by late January.

Elsewhere, a bit more anticipation heading into this morning's Norges Bank announcement, which is likely to generate volatility almost regardless of the message delivered, but the general hawkish expectations should be met, given the Norges Bank's tendency to surprise on the hawkish side and far less hand-wringing on lowflation than we see from the Riksbank, a theme that has generated one of the better trends in G10 FX of late (long NOKSEK).

On the risk appetite front, we note increasing signs of divergence in the major US indices, and also note that the bounce from the February lows in most of the rest of the world has been less enthusiastic than in the US, particularly for European shares. The JPY is enjoying a fresh bout of strength as risk appetite has wobbled over the last couple of sessions, and EURJPY threw off a fresh bearish signal yesterday by reversing sharply after a break of local highs, although the volatility of the move, like in most corners of this market, was lacking.

Today's economic data from the US is second-tier stuff at best, and the focus may be more on general sentiment and whatever new daily dramas Trump can conjure up with his latest ranking-and-yanking of his top personnel, as further changes are rumored to be on the way, with National Security Adviser McMaster and Attorney General Sessions considered the most likely to fall next. His appointment of Larry Kudlow, an avowed pro-free trade globalist, somewhat garbles the protectionism message from the Trump "administration".

Chart: EURNOK

EURNOK is clearly poised at pivotal levels here just ahead of 9.50, near the prior two dips in the price action and now also near the 200-day moving average, which has risen close to the price action ahead of today's Norges Bank announcement. Norwegian short rates have backed up quite a bit in anticipation of the ongoing policy shift and an eventual rate hike by perhaps late this year, particularly exciting interest in NOKSEK longs as Sweden's Riksbank is bogged down in NIRP and QE with no inflation impulse yet evident despite the weak SEK. EURNOK could garner significant downside interest and NOKSEK could find new legs for a run higher if Norges Bank today is sufficiently hawkish on the outlook for a policy normalisation.
The G-10 rundown

USD – the market doesn't find the semi-nervous asset markets and calm bond markets to be strong catalysts for doing anything with the USD. Even the fact of a new Fed Chairman and next week's FOMC meeting seems unable to build anticipation as the Fed is seen on a preset course for the immediate future (rate hike virtually 100% next week) with a slow burn wait for incoming data to determine the path from then.

EUR – again, the policy convergence story a difficult one for supporting the euro when the market is already long, the European Central Bank's Mario Draghi is as cautious as possible, economic data surprises are rapidly mean-reverting, and the Italian election sets the old existential clock ticking.

JPY – the yen thrived late yesterday on generally weak risk appetite and lower bond yields, but volatility is low and USDJPY is still gyrating within the recent range. EURJPY a bit more technically compelling for downside focus if the euro remains in limbo here.

GBP – sterling is maintaining decent form, at least in part on the suffering euro, but also as Bank of England expectations haven't suffered despite the negative Brexit cloud hanging over the currency. The Bank of England meeting next week is the next major catalyst, while we watch whether EURGBP can explore the rest of the range to the downside in the meantime toward 0.8700 and/or whether 1.4000 can be taken out in GBPUSD.

CHF – EURCHF is caught in an extraordinarily tight range ahead of today's Swiss National Bank meeting, where expectations for drama are entirely absent.

AUD – the undeserved AUD rally found resistance overnight. We have very loud and strong long-term concerns for Australia, especially in relative terms (AUDCAD!) if the trade wars theme deepens. We also note the headline overnight "PIMCO sells Australia banks, property bonds as risks climb".

CAD – weakness on the trade protectionism theme of late and on dovishness from Bank of Canada governor Poloz in a recent speech. That dovishness could impress further if BoC rate expectations would actually decline a bit, which they have oddly hardly done over the last two months.

NZD – a weaker than expected Q4 GDP seeing a weaker than expected response in the kiwi. What gives? NZD looks broadly vulnerable at these levels.

SEK – a decent consolidation in EURSEK and NOKSEK after yesterday's in-line Swedish CPI release, but it will take more to dramatically turn the tide.

NOK – as argued above, Norges bank needs to deliver to bring an extension of recent NOK strength and may do so.

Upcoming Economic Calendar Highlights (all times GMT)

• 0830 – Switzerland SNB Meeting
• 0830 – Sweden Feb. Unemployment Rate
• 0900 – Norway Deposit Rate Announcement
• 1230 – US Mar. Empire Manufacturing
• 1230 – US Weekly Initial Jobless Claims
• 1230 – US Mar. Philly Fed Survey
• 1300 – Canada Feb. Existing Home Sales
• 1400 – US Mar. NAHB Housing Market Index
• 1430 – US Weekly Natural Gas Storage