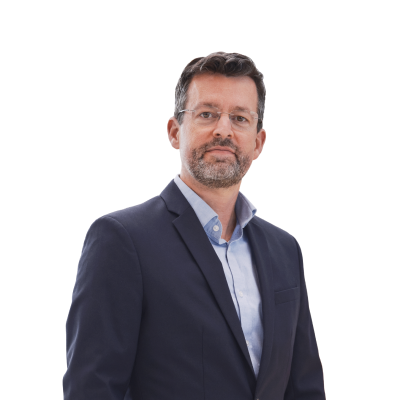 John Hardy
Head of FX Strategy
The European Central Bank monetary policy statement released yesterday did not include language suggesting that the bank could expand QE once again if conditions warranted. This had the euro on fire to the upside briefly before ECB chief Mario Draghi's press conference put a lid on the rally. Projections suggest that the ECB will continue to buy at a tapered $10 billion/month pace in Q4 of this year before ending purchases at the end of the year.

As well, the statement leaves open the ability to simply maintain course on QE ("the net asset purchases, at the current monthly pace of €30 billion, are intended to run until the end of September 2018, or beyond, if necessary, and in any case until the Governing Council sees a sustained adjustment in the path of inflation consistent with its inflation aim").

The Bank of Japan meeting was hardly worth mentioning with recycled language in evidence everywhere and no change to the purchase amounts. A couple of new deputy governors will be on board for future meetings, as governor Haruhiko Kuroda's new term is set to begin next month, so this was a bit of a lame duck affair in the first place. The JPY probed stronger recently on everything from wobbly risk appetite to a change of purchase patterns from the BoJ and talk of the BoJ finally backing out of its QQE/YCC policy mix in 2019, though the language continues to suggest that this is highly contingent on reaching the elusive 2% inflation target.

For those of us who have been around as long as I have, it is particularly shocking to consider the spectacle of a President Trump / Kim Jong-un meeting. Entirely unsure of the market impact from this as it is difficult to understand the undercurrents that has brought about this potential summit. I have to imagine that China has supplied the bulk of the pressure somehow in this equation – hoping for eventual peace and reconciliation on the Korean peninsula and the removal of the US military from its close proximity to China.

Today is all about the US February jobs report and in particular, the strength or weakness of the average hourly earnings after the upside shock from the January report helped lift the entire US yield curve aggressively and was given credit for setting in motion the volatility event at the beginning of February. Bloomberg expectations currently running at +0.2% month-on-month and +2.8% year-on-year. Payrolls feel irrelevant unless the magnitude of surprise is particularly large.

Chart: USDJPY

We recently discussed the bullish momentum divergence and this has been partially confirmed overnight with the latest rally, as local resistance has fallen. But larger resistance remains in place and only a sharp further rally that pulls back through the 108.00-50 would offer a more structural threat to the down-trend.
The G-10 rundown

USD – the dollar perking up here within the G3, but today's US jobs report looks pivotal, particularly on any surprise in the Average Hourly Earnings and how the US yield curve reacts. Next week sees two pivotal bond auctions, of 10-year US treasuries on Monday, and 30-year T-bonds on Tuesday.

EUR – despite the removal of the easing bias in the latest ECB statement, there wasn't enough confidence in the outlook to shift ECB policy expectations out in 2019 and beyond. The euro looks sidelined for now unless the US provides a reason to sell dollars today.

JPY – weaker, likely more about relief on further strength in risk appetite rather than anything from the BoJ – USDJPY downtrend wobbling tactically and interesting to watch today's close post-US jobs report for whether more significant resistance is challenged.

GBP – holding pattern for sterling until we get next steps on Brexit though we have some minor UK data points up today and if the euro is in a bit of a retreat, it may also be felt in EURGBP.

CHF – the franc weakening looks decisive here and the timing with the Italian election result is likely not coincidental. Wondering if the pair can make dramatic new highs without a bit more lift in European yields. USDCHF is in local breakout mode as the 0.9400-50 zone has fallen.

AUD – the AUD doing relatively well in broad terms as the weaker JPY and EUR make it look good elsewhere. Weak commodity and mining stock prices suggest caution and AUDUSD hasn't yet resolved what it wants to do in the 0.7700-0.7800 zone.

CAD – Canadian employment data up today. Assuming no mishaps there, traders may find value in fading the recent sharp AUDCAD rally as a way to see further protectionist fears let out of the relative valuation balloon between the two.

NZD – AUDNZD in a holding pattern. FT ran an interesting story on the terrible failure of investments in China by New Zealand's largest milk exporter, Fonterra. And NZ January milk production was down. Given current pricing, NZD risks skewed to the downside, but the market needs a catalyst.

SEK – Finally, a break in the brutally persistent SEK move lower, finally suggesting a two-way market could open up here in EURSEK.

NOK – the smaller currencies doing better as EUR and JPY under a bit of pressure and EURNOK shies away from an upside pivot break that was in play yesterday. That 9.52-50 area to the downside a big one for potential larger move lower. Norway's latest CPI came in hot this morning as well.

Upcoming Economic Calendar Highlights (all times GMT)

• 0930 – UK Jan. Visible Trade Balance
• 0930 – UK Jan. Manufacturing Production
• 1330 – Canada Feb. Employment Change / Unemployment Rate
• 1330 – US Feb. Unemployment Rate
• 1330 – US Feb. Change in Nonfarm Payrolls
• 1330 – US Feb. Average Hourly Earnings
• 1340 – US Fed's Evans (non-voter) to Speak