The value of your investments can go down as well as up. Losses can exceed deposits on margin products.
Trade flexibly with CFDs
CFDs – Contracts for Difference – are one of the most versatile financial instruments available.
CFDs allow you to trade on price movements without ownership of the underlying asset. You can profit from falling as well as rising markets, and use CFDs both defensively – to hedge your positions – or more assertively for prospecting. Trade with up to 40:1 leverage, increasing market exposure while limiting capital requirements. Remember though that as a result of using leverage any losses incurred are magnified.

CFDs are available on a broad range of underlying assets with Saxo, including individual stocks, indices, commodities and more.
Tight spreads & DMA Access
Our CFD pricing is competitive, straightforward and transparent. This is combined with execution on a Direct Market Access (DMA) basis, where all orders are routed to regulated markets and other liquidity venues via smart order routing.
Global Access
Saxo offers a broad range of CFDs, global reach and exposure to the most important markets, all via a single account. Clients benefit from the liquidity of the underlying market in single stocks and ETFs.
Cross-Device technology
CFDs are a fast-moving investment instrument. To trade CFDs in the most efficient way you need a platform that is available across devices. Our HTML-based SaxoTraderGO allows you to trade when and where you need to. 
40:1 Leverage
Get the same market exposure as traditional stock trading but on less capital. Trade with up to 40:1 leverage to increase the opportunities and possibilities open to you.
Stock Indices
With index-tracking CFDs you can trade 29 indices like the UK100, US500 and Germany 30 on real-time prices. This gives you more cost-efficient market exposure than trading individual shares. Get up to 40x leverage (2,5% margin requirement), competitive Bid/Ask spreads and no additional commissions.
CFD Single Stocks
Trade APPLE, GOOGLE, BARCLAYS and 8,840 other single stocks on the world's leading exchanges. Since CFDs are traded on margin, you're able to capitalise from even small market movements if the market moves with you. Selected markets with low margin requirements allow you to leverage your deposits up to 10x (a 10% margin requirement).
Forex, Bonds and ETFs
You can also trade FX and bonds as CFDs: all costs are built into the spread, there are no commissions, as little as 2% margin requirement and a minimum trade size of 5,000 notional value for FX or 50x the index for Bonds. Trade 675 ETFs (Exchange Traded Funds) as CFDs on margin and gain the ability to short sell if you believe their price will fall.
Commodities
Select from the most liquid commodity markets within energy, agriculture, metals, softs and emissions available, and get direct exposure to the underlying commodity with all the CFD features. And with Saxo there are no commissions on commodity CFDs and you're not constrained by pre-defined lot sizes - so you can trade 25 barrels of oil instead of the futures minimum trade size of 1,000 barrels.
Rates and conditions
CFDs are not just about leveraged exposure or hedging a trade.
They are a way of fine-tuning risk and return in your investments. Here you can learn the basics of CFDs, find out about their uses in a greater context, and what they can do to help you reach your goals.

Visit the Saxo Academy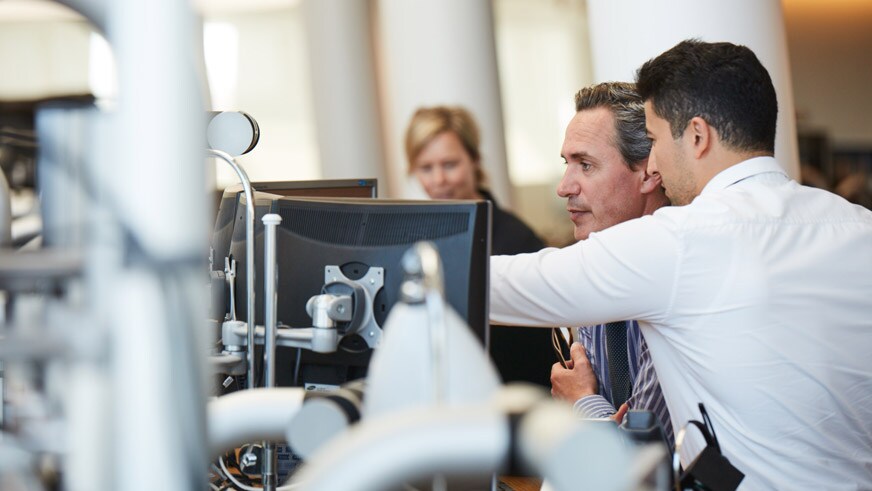 IMPORTANT INFORMATION
Please note that Saxo Academy is property of Saxo Bank A/S. The materials published on Saxo Academy should not be considered as financial, investment, tax, trading or other advice, or recommendation to invest or disinvest in a particular manner. SCML assumes no liability for any losses resulting from trading in accordance with a perceived recommendation or reliance on Saxo Academy materials. Following or replicating other traders involves risk. Past performance of a trader is not indicative of future results.