Timeline of Powell's policy tilts and its implications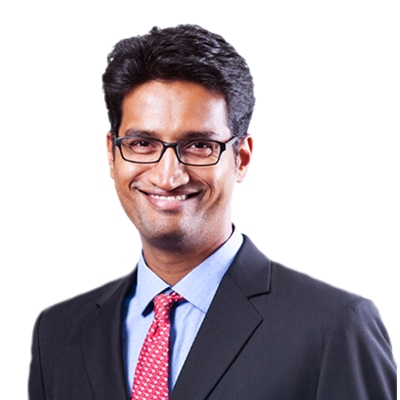 Mahesh Sethuraman
Singapore Sales Trader
Now that the Federal Reserve chair Jerome Powell has dialed in the rate cut for July in his testimony to the congress yesterday after raising the hopes in the June FOMC meeting, let's look back at some of his policy pivots so far in his relatively short tenure.
Powell got off to an assured start taking off from where Yellen had left off with a rate hike in March 2018 and prepared the market for further gradual tightening.
Federal Reserve followed the March rate hike with another hike in June.
Powell turned up at Jackson Hole on the 26th of August when a lot of murmurs about Fed getting too aggressive on tightening were going around. Powell's speech gave the perfect headline to the hawks who expected no real change to the outlook of two more rate hikes for the year. But beyond the headlines, he chewed on the policy dilemma facing the Fed in the wake of uncertainties coming from multiple corners - "

guiding policy by the stars in practice. . . has been quite challenging of late because our best assessments of the location of the stars have been changing significantly

". In related news, the S&P 500 closed at a then new record high that day.
Come the September Fed meeting in 2018 and we got the fully priced in rate hike with hawkish message from Powell pretty much dialling in another hike in December too by upgrading growth outlook and sounding upbeat on labour market and wage growth as well. While doing that Fed also removed the word accommodative from its communication which Powell played down by arguing that

it's not a sign of policy change but that the word's utility has passed. He added that Fed funds rate is still below the longer-run neutral rate of every single participant

.
The first outsized tilt came in a public speech at Washington on October 3rd where he hinted at Fed's openness to go past the neutral rate. "

Interest rates are still accommodative, but we're gradually moving to a place where they'll be neutral". "We may go past neutral. But we're a long way from neutral at this point, probably

".
While Powell didn't immediately track back from his famous long way from neutral rate comment, his fellow Fed members tried their best to play down that comment. Eventually Powell used his speech at the Economic Club of New York on the 28th of November to backtrack when he said that

while interest rates remain low by historical standards, they are closer to the neutral level

.
But even after the backtracking Powell still insisted that the

Balance Sheet run off was on autopilot

in the FOMC press conference on 19th December.
Come the first week of January Powell did a complete turnaround on both rates and balance sheet run off: "

We're listening carefully with – sensitivity to the message that the markets are sending and we'll be taking those downside risks into account as we make policy going forward.

" What is particularly remarkable was that this comment came after a bumper NFP data was published - The headline number was a whopping 301k (vs 161k consensus), past two months revisions +58k, Average hourly earnings ticked up to 0.4% and 3.2% annualized and that brought more participation (63.1% - best since 2014) in the labour market resulting in a higher unemployment rate at 3.9%.
The message since then was consistent with listening to the markets comment except that the markets decided to test Fed's commitment by pricing in a rate cut for July. Powell duly obliged by not only leaving the door open for the priced in rate cut (80%) then, but by even opening up the possibility of a 50 bps cut in his FOMC press conference on 19th June.
The stronger headline June NFP print put paid to the outside possibility of 50 bps cut but Powell used his testimony to the congress yesterday (July 10) to reinforce the 25 bps rate cut coming up in July as markets shed some accumulated nerves about Fed walking back on the July rate cut completely on the back of strong NFP.
SPX
I have charted a vertical line against each of the bullet points mentioned above in sequence and tried to make sense of the market move and the policy tilts.
First rate hike under Powell with hawkish guidance came on the back of solid economic growth and hence equities continued to stay firm despite tightening message.
Second rate hike in June didn't have any distortion either in the form of data slowdown.

Guiding policy by the stars

comment did provide the market with the hope of an eventual dovish tilt.
With the 3rd hike for the year and 4th pretty much telegraphed market seemed nervous about the comment of the

rates being below the neutral estimate of all Fed members

.
We may go past neutral comment absolutely spooked the markets.
And that in turned spooked Powell enough to backtrack on the hawkish comment.
But he thought that damage control was enough and talked up the

balance sheet run off being on autopilot

.
Markets were spooked again (along with many other factors like Trade war, budget deficit, late cycle etc.,). So Powell succumbed to market's blackmail by giving the news they wanted –

Fed is listening to market and open for flexibility on both rates and balance sheet run off

.
Now that the market knows it has some control over Fed's policy tilt, it went ahead and priced a very high probability of a rate cut in July on early signs of a slowdown. Powell obliged. Perhaps a bit too much by answering a straightforward question with an idiom that it left the market hoping for a 50 bps cut.
Thankfully the strong June NFP numbers did the job of pulling the market expectations back from 50 bps cut to 25 bps. Powell used the congressional testimony to dial it in and shutting the door for any more uncertainty.
The key takeaway is that ideally the state of the economy dictates central bank decisions which in turn dictates market moves. But sometimes the market's anticipation of the state of the economy could drive its price action and that in turn influences central bank policy decisions. I am in the camp which believes that this July rate cut is a case of markets influencing Federal Reserve.
What that means is that the next tilt away from ultra-dovishness shouldn't be a major surprise either.
You can access both of our platforms from a single Saxo account.