What's the matter with gold?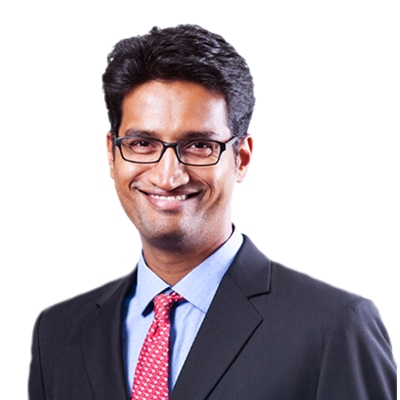 Mahesh Sethuraman
Singapore Sales Trader
Gold's value lies in its negative correlation to equities. It is meant to be an anchor in volatile times, a priceless hedge in a crisis and an underperformer in boom times. Take 2002, for instance, when SPX was down more than 23% for the year: gold's return for the year was 24.77%, a differential return of 48.14%. In 2008, the differential return was 44.28%.
Even after the Federal Reserve's launch of QE in late 2008, gold continued to outperform the liquidity-induced bull run in equities as the fear of excess liquidity eventually resulting in steep inflation kept the demand for the precious metal high. It is only after the third round of QE was announced that equities started outperforming gold in 2012, although gold was still trading firmer.
What seems to have changed the equation dramatically is what was popularly referred to as then-Fed chair Ben Bernanke's May 2013 'taper tantrum'. In his testimony to Congress, Bernanke announced that the Fed would no longer be purchasing bonds and mass global panic ensued. The Fed duly backtracked on the taper as it feared undoing the painfully accumulated economic recovery. Since then, the question of a 'Fed put' being around the corner on every sign of volatility has been met with resounding reassurances as central banks remained ultra-cautious, taking the tiniest of baby steps toward normalising monetary policy in the wake of the QE era. The latest flip-flop from the Powell Fed is just another instance of market moves dictating policy.
This systemic intervention into asset price equilibrium came in addition to the tame inflation seen through this QE cycle despite a remarkable recovery in the labour market, and even after the delayed uptick in wages. Given all this, the rising insignificance of the Phillips curve has been as much a conundrum for gold bulls as it has been for central bankers in recent years.
Even in countries where gold has historically worked well as a hedge against currency depreciation, its efficacy has been stunted since the 2013 taper reversal. Look at the XAUINR chart below, for instance: it has been bottled in range since its 2012 peak. At that time, USDINR was around 55 and has subsequently gone up more than 25%, while XAUINR hasn't surpassed the 2012 peak until now.
Now, add the relative returns of the Indian NIFTY index during the same time period; the opportunity cost of holding Gold against Nifty has never been higher than over the past six years. Bear in mind that, for a majority of Indians, gold is a more structural investment than a mere anchor in a diversified portfolio.
Is Gold increasingly becoming a less relevant instrument for portfolio diversification? When the next big equity sell-off comes about, would holding Gold prove to be as rewarding a hedge as it proved to be in 2002 or 2008? As we saw in late 2018, it is possible for equities to correct 20% lower with QE very much on and inflation remaining low. So how much can Gold make up for larger portfolio losses in such a scenario?
As I was pondering over the relevance of Gold, I looked at preceding 5-year returns of SPX and Gold for every year since 1980 and it points to two things:
Prolonged periods of disconnect between equities and Gold prices have a long enough precedence.
Much of the divergence is explained by the massive differential return (SPX over Gold) of 57.88% in 2013.
In short, we can make a solid case for Gold's reducing efficacy as a negative beta exposure. But much of it is explained by the extraordinary monetary policy dynamics of the current times than any change in fundamental nature of Gold as an investment. Staying away from Gold is understandable (not necessarily ideal), but betting against it is fraught with substantial asymmetric risk.
You can access both of our platforms from a single Saxo account.