A good start for the Chinese market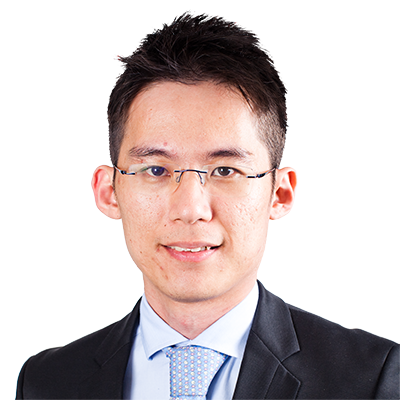 Lee Hong Wei
Singapore Sales Trader
US protectionism and President Trump's 'America First' policy have rattled world markets with global growth slowing down in response to the high-profile shots fired from Washington in the service of "fixing China's longstanding unfair trade practices".
China's growth and economic conditions have felt the pressure with the recent weak set of back-to-back PPI readings (0.9% for December) and 0.1% for January) falling short of forecasts and underscoring the problem. The reading hit the lowest level seen since September 2016 and is likely to affect both top line corporate profitability and global inflation. Export numbers for China have also come under pressure, coming in at -4.4%, year-on-year, compared to double digit growth in Q2. The forward-looking Chinese equity market also retreated massively in 2018, with certain benchmarks losing more than 20% of their value.
Feeling the heat from the US trade war, China has responded aggressively with three Required Reserve Ratio cuts, flooding the market with liquidity. With the impact of tariffs yet to be fully absorbed, the People's Bank of China is also expected to take additional measures to support the economy. Beyond this, other measures such as rapid issuance of local government bonds, encouraging banks to increase lending to SMEs, and the China Securities Regulatory Commission's supporting struggling equity markets are also in the mix.
The chart below shows the monthly long S%P 500/short Shanghai Composite for the last three years. Unsurprisingly, the strategy did very well in 2018 as trade woes between US and China deepened. The spread widened as tariffs were applied and as US growth hit a potential peak, potentially aided by Trump's corporate tax cuts.
The strategy netted a return of 22% in 2018, compared to a 24.7% loss in Shanghai and a 6.5% loss in the S&P 500. How long this outperformance can last, however, remains the key question. Progress has been made in the trade talks since the start of this year and a conciliatory tone has emerged on both the US and Chinese sides in what some allege is an attempt to shore up a shaky financial market. After all, the S&P 500 was down by as much as 9.2% in December, its biggest monthly loss since 2009. The Shanghai-Shenzhen CSI 300 Index has been the best performing market by far this year, gaining as much as 15% year-to-date.
With the March 1 deadline looming, Northbound fund flows as well as the Vix index point to the degree of complacency present, with the latter now hovering below 15 after retreating from its high of 36 in December.
Astonishingly, the S&P 500 is now only 5.6% away from its September 2018 all-time high after posting a huge, 18% rebound from its low in December; the Chinese market remains 30% from its all-time high.
Compared to the US benchmarks, downside risk for Chinese equities seem to be much lower as the S&P 500 traded almost 10% down from its October low in December while Chinese benchmarks such as Shanghai Shenzhen only traded 2.5% lower comparing the same time periods. In our view, Chinese equities look relatively attractive at present in both technical and valuation terms.
You can access both of our platforms from a single Saxo account.