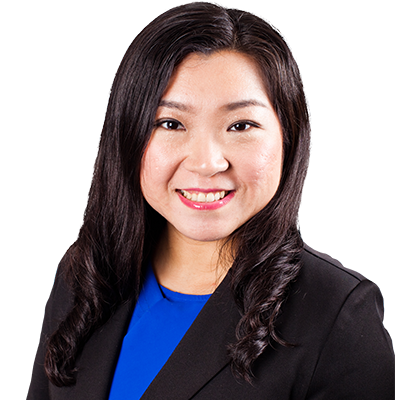 Jane Fu
Singapore Sales Trader
Summary: Tencent Music is going to be listed on the New York Stock Exchange on December 12. With strong financial numbers and a viable business model in an ever-growing industry, we believe the IPO will provide some good opportunities.
---
Throughout the year, we have shared updates on a variety of interesting IPO stocks. Some of them did very well after they were listed; some did not. If there is one IPO we think you should not miss out on before year-end, however, it's Tencent Music, which will be listed on the New York Exchange on December 12. The IPO is looking to raise $1.2 billion by issuing 82 million American Depositary Receipts in a $13-15/share range.
As the name suggests, Tencent Music is the music arm of Tencent, the largest Chinese technology company. The company was founded in July 2016 after Tencent purchased China Music Corporation. In a distinct contrast to most technology IPO stocks, Tencent Music is already a profitable business – one of the first in the online music industry among global providers!
For the benefit of clients who may not familiar with the company, you can think of it as Spotify+Facebook+Youtube. As the largest "one-stop" music entertainment platform, Tencent Music owns QQ music, Kugou music, Kuwo music, 5sing et cetera and provides services such as a music store, music social networking, and music cloud storage. It also provides a channel for digital album sales, livestreaming concerts and even O2O performances. No matter whether you are a music producer, music listener or karaoke singer, you will find the service you need from Tencent music. Tencent music has won exclusive licensing agreements from Sony Music, Warner and Universal Music – the three major music companies in the regional market. It also has the most extensive copyright cooperation network in China, covering over 90% of domestic music licenses.
As of June 2018, Tencent Music had more than 20 million copyrighted songs in its library, more than three times the stockpile of its immediate competitor. In terms of active users, Tencent Music undoubtedly holds the top spot with more than 800 million unique monthly active users and a decent number of paid users who spend more than 70 minutes daily in the company's apps.
According to iResearch, the production value of China's digital music hit 52.9 billion yuan in 2016. It was traditionally believed that China's music industry is all about free and pirated music. After many years of transformation, however, China's digital music industry has officially come to the point where copyright is respected and standardised. Therefore, the growth in digital music revenue will be significant due to payment from users, ads, livestreaming, sales of related merchandise and similar. It is projected that by 2020, the total paid digital music revenue will reach 8,354 million RMB.
Reasons for users to be willing to pay for digital music include: high-quality versions, advance access to newly released work or simply to support their favorite celebrities. According to its IPO prospectus, Tencent Music become profitable in 2016 with a yearly profit of 85 million RMB. In 2017, its revenue grew 1.5 times while net-profit grew 14 times.
Apart from the strong financials and a viable business model in an ever-growing industry, Tencent Music's IPO is particularly attractive based on the following observations:
Reasonable IPO prices: One of the key factors that determines the IPO stock performance on its debut day is the price range. A reasonable pricing will create the conditions necessary for the stock to rise. Recently, valuations of technology stocks as a whole have normalised. Tencent Music's IPO proceed was reduced by about 20% compared to originally expected valuation of $25-30 billion back in July when the company first filed for IPO.
Oversubscribed – At present, Tencent Music has received over 10 times the intended subscriptions from institutional investors. The majority of shares will be allocated to long-term funds. While long-term holdings will help to stabilise the share price after its listing, interested buyers who didn't manage to subscribe will buy in the open market after the listing, and therefore the price will be well-supported.
Small free-float percentage: As existing shareholders hope not to be diluted too much from new issuance, the scale of Tencent Music's IPO has twice been adjusted down from $4 billion to the current $1.2 billion, which accounts for only 4% of the company's total market value. Given the small free-float percentage, the shares are highly likely to be sought-after.
The IPO is in less than one week's time, so don't forget to set your alarm! You don't want to miss out on this one.
You can access both of our platforms from a single Saxo account.