Tarnished gold may come to shine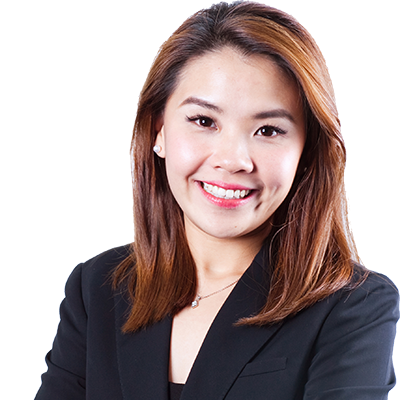 Payton Lee
Singapore Sales Trader
Summary: Gold has underperformed other asset classes this year, but recent developments may point to a developing bottom. Is it time to start building a position?
---
What is really happening to gold? Investors have traditionally viewed gold as a safe-haven asset, but with all of the recent geopolitical noises, equity market volatility, and rising interest rates, gold should have proved a better-performing asset class.
The US dollar is one of the key drivers of the gold price movement, and what we have seen of late is positive economic growth and better-than-expected macro data driving a rally in USD. In gold, however, sentiment has soured of late, with a negative trend seen throughout much of this year.
Gold is a unique asset in that it can be used as a consumer good, for industrial uses, and as an investment asset. As an investment asset, gold can be traded in very high volumes in terms of futures contracts, exchange-traded funds, and even spot gold. Gold is an asset that is traded by retail institutions and institutions alike.
The chart below shows that money managers are still holding on to a substantial amount of gold in their books; there remains significant open interest, even in a low volatility environment.
The Federal Reserve rate hike narrative is something that's been known to gold markets for a while, so we retain some scepticism over the link between the recent pullback and US data. With recent economic data pointing to 3.5% GDP growth in the US, unemployment at its lowest level, and inflationary pressures bubbling, the Fed has predictably been raising interest rates. However, this tightening cycle stands out from others as rates are moving higher in the short, medium, and long ends of the yield curve.
Still, gold's decline is worth watching as bearish option traders grow bolder by the day. Having earlier this month ceded the biggest bull-skew since April, they've now dragged the price of out-of-the-money puts closer to parity. We observed that this may be because demand from early November holidays and the focus on Indian buying should start to dry up after the heavy loading.
Over the weekend, however, recent Fed appointee Richard Clarida left the market in doubt again. In his latest comment, he noted that the interest rate path trajectory is dovish, citing concerns of a slowdown in economic growth. This fueled expectations that central bank rates could pause or even end their hike cycle. Below is an interesting chart showing how gold is bottoming, and how this coincides with Fed rate hikes. There has been a lot of mixed market noises as to whether the Fed will implement a neutral interest rate or move it above neutral. The market is now anticipating a clearer 2019 outlook, while higher rates dampen the appeal of gold, which pays no interest and incurs additional cost.
Conversely, US gold ETFs posted significant outflows earlier this year, signaling bottoming sentiment. Gold ETF flows have turned positive after a rough few months and we have seen a good flow of buying start to accumulate over the past weeks.
This raises one main question: is it finally gold's time to shine, given equity dislocation and risk-off sentiment? It is possible that we could see upside potential in gold. We have seen a sizeable share of clients mentioning ways to build a gold-centric portfolio of stocks alongside with a core position in gold via ETFs (SPDR Gold Shares) as well as futures and even spot positions. While catching the falling knife may be high-risk, we have witnessed a large scale retreat in the precious metals sector that has already led us to the bottom of the market since April this year.
Further upside risk reversal could be seen in the near term with the amount of net short interest. The Commitment of Traders (COT) report for the week ending November 13 stated that both gold and silver were sold as the combination of an 89% increase in the net-short and the failure to break below $1,200/oz helped support the bounce that saw gold finish the week at $1,223/oz. It would be interesting to see how short positions are covered in the near term to see more price action.
You can access both of our platforms from a single Saxo account.