Is it time to call a bottom in the US and China?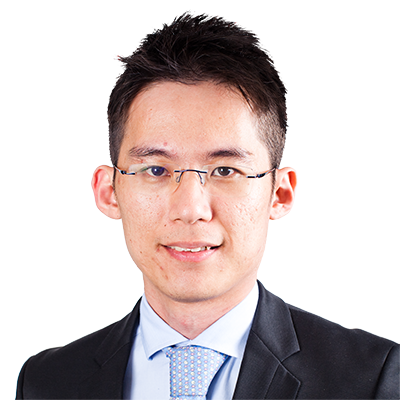 Lee Hong Wei
Singapore Sales Trader
Are we finally seeing equity markets take a breather? US equities rebounded sharply towards the end of October. The S&P 500 corrected almost 12% from its high in early October to a whisker above 2,600 before finding some support at the significant level. President Trump, in what may well be a ploy to save himself from midterm election woes, is now striking the right notes (at least from the market's perspective) and has been more conciliatory in his approach to China this week as he expressed his willingness to strike a deal with President Xi in the G20 meeting in Argentina later this month.
The move higher was also helped by a slew of positive earnings: Facebook in the tech industry lifted sentiment while Ford/General Motors boosted the industrial sector massively last Wednesday. At the time of writing, Apple was down 6.5% post-market, but sentiment remains strong with the S&P 500 still grinding its way 0.6% higher. The bigger picture, however, still remains the trade spat.
The slide in the VIX volatility index towards the low 20s level could also indicate that the equity market is beginning to show lesser signs of fear. If VIX>18 is a gauge of fear in the market, then the first half of 2018 saw two brief "fear momenta" with VIX trading above 18; each of them lasted around just under 20 trading days. We are currently at day 17 of the count since the VIX climbed substantially in early October and both the VIX and the broader fear in the equity market might have seen a temporary top, in my opinion.
Now let us move over to Chinese equities where I find further conviction in bottom-picking the oversold Shanghai Composite Market. The Shanghai Composite has surprisingly outperformed the US indices for the past two months on a monthly basis and the last time this happened was in August 2017. Over the same period, Chinese equities were down 3.76% while the S&P 500 and NASDAQ were down 6.4% and 8.6% respectively as US equities retraced sharply from the highs in September. In mid-October, various heads from the People's Bank of China, the Securities Regulatory Commission, and the Banking and Insurance Regulatory Commission all issued statements expressing support for the stock market and positive economic fundamentals. My colleague Payton Lee also highlighted that northbound flows also hit a record high since their establishment in 2014.
Should the dark clouds surrounding the trade spat between China and US clear, expect Chinese/Hong Kong equities to stage a stronger rebound, and possible see more limited downside as well. ETF names to look at include: 02828:xkg , 02823:xhkg , 02800:xhkg, KWEB:arcx, and China A50 Futures. Perhaps one could also look to perform a spread strategy, selling US indices CFDs and buying Chinese indices?
In addition, it will also be interesting to see how popular Chinese names with ADR listings (such as Alibaba, Jd.com, Baidu, Netease, iQiyi and ZTO Express etc.) play out, as these have been hammered over the past two months as well.
You can access both of our platforms from a single Saxo account.