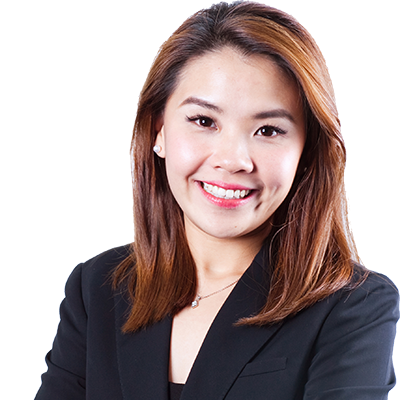 Payton Lee
Singapore Sales Trader
Our Head of Equity Strategy, Peter Garnry, wrote a wonderful piece on Chinese A-shares, sharing his views and highlighting a couple of trade ideas. You can find the article here.
The five companies mentioned in the article derive the majority of their income from mainland China. Thus, increased concern about trade policy between the US and China could impact sentiment and investment in Chinese equities, as these are the most sensitive to a deteriorating trade relationship. That said, we would still like to emphasise the consumer, non-cyclic sector in China as it generally receives an optimistic consensus rating – ranging above 4.5 as compared to other cyclical sectors such as financials.
Peter Garnry mentioned Kweichow Moutai (600519.xssc) in his article. This spirits manufacturer is China's largest beverage company and the world's third largest measured by market value at (around €130.3bn). We would like to reiterate this positive view on long-term investment. The key driving factors for this is the company's continuous development in diversifying consumption growth in the Baijiu industry. It's been reported that the supply for both medium and high-end baijiu products' volume has been on a steady growth trajectory.
Furthermore, Kweichow Moutai, is one of the constituents of the Shanghai Shenzhen CSI 300 index (SHSZ300), with nearly 3.5% of the index weightage, which can be considered rather heavily weighted on the index. On 26 June 2018 the share was trading at CNY 754.80. Impressively, there are 32 sell-side analysts who are following the stock and 30 analysts have a buy recommendation with none having a sell on this stock.
Saxo Capital Markets is now ready to offer our clients access to trade China A-shares, listed on both the Shanghai and Shenzhen stock exchanges via the Hong Kong Stock Connect link. This is a positive news for our traders and investors, as they are now able to expose their investment portfolios to the Chinese markets.
Chinese A-shares have recently been added to the MSCI World Index – an important milestone for the Chinese market to integrate into the global market. As part of preparation for the MSCI's inclusion, China's securities regulator also announced that it would sharply increase daily quotas for Stock Connect.
Overview of Shanghai and Shenzhen-Hong Kong Stock Connect Features:
Exchange
Shanghai Connect
Shenzhen Connect
Qualification
No restriction
ChiNext only open to institutional professional investors
Daily Quota
RMB 52B (buy - sell)
Number of Tradable Stocks on Saxo
160
104
Trading Hours (GMT+8)
Opening call auction hours
09:15 - 09:25*
Continuous auction hours
09:30 - 11:30*
13:00 - 15:00*
Opening call auction hours
09:15 - 09:25*
Continuous auction hours
09:30 - 11:30*
13:00 - 14:57*
Closing Call Auction hours
14:57 - 15:00*
*During 09:10-09:15, 09:25-09:30 and 12: 55-13:00, the SSE does not process any orders until the market opening, but SEHK still accepts buying/selling orders and instruction for order cancellation order.
*During 09:10-09:15, 09:25-09:30 and 12: 55-13:00, the SZSE does not process any orders until the market opening, but SEHK still accepts buying/selling orders and instruction for order cancellation order.
Connects accept orders 5 minutes before each open
Connects accept orders 5 minutes before each open
Holiday arrangement
Both SSE / SZSE and SEHK must be open on both Trade and clearing participants' Money Settlement Dates. (Stock connect will be closed today, if today or tomorrow is a holiday in either HK or China
Trading Currency
Trading and settlement by RMB
Trading and settlement by RMB
Stock Code
6 digits
(Eg: Petrochina A Share code: 601857)
6 digits
(Eg: GF SEC A Share code: 000776)
Order Type
Limit orders only
Day Trading
Not Allowed
Odd Lot
Selling only
Lot Size
100 shares
Order Size Limit
1 million shares
Minimum Spread
RMB 0.01
Amendment of Order
No amendment. Orders must be cancelled and re-entered
Volatility Restriction
±10% against previous closing price or
±5% against previous closing price for stocks under risk warning
The price limit is calculated as follows:
price limit = previous closing price × (1± price up/down limit percentage)
Settlement Cycle
T for stocks
T = trade date
T for stocks
T = trade date
Trading Fees
Commission Rate 0.15%, min CNH 40
Handling Fee (charged by SSE/SZSE): 0.00487%
Securities Fee (charged by CSRC): 0.002%
Transfer Fee (charged by ChinaClear/ HKSCC): 0.004%
Stamp Duty (charged by SAT): 0.1% only for seller
Portfolio fee (Charged by CCASS): 0.008% to 0.003% based on value slab
Market Data Subscription
Level One - 15 mins, delayed: Free for all users
Level Two - with 5 levels market depth:
- Private User = USD 12.00 / month
- Professional User = USD 29.00 / month