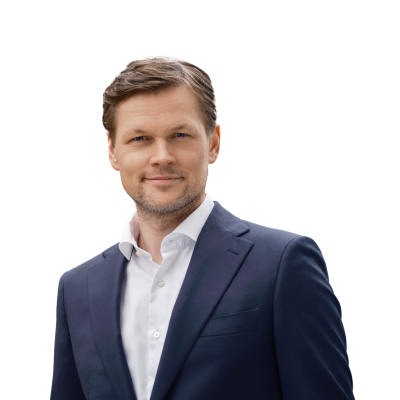 Peter Garnry
Peter Garnry joined Saxo Bank in 2010 and is Head of Equity Strategy. In 2016, he became responsible for the quantitative strategies team, which focuses on how to apply computer models to financial markets. He develops trading strategies and analyses of the equity markets as well as individual company stocks applying statistics and models.
Xiaomi filed its Application Proof with the Hong Kong Stock Exchange on May 3 for the much-anticipated initial public offering of China's fourth largest smartphone maker, sometimes referred to as 'the Apple of China'. In our initial analysis on May 9, we said that Xiaomi's IPO was a monumental symbol of China's ambitions because it would be the first IPO under the new Chinese securities law allowing CDRs (just like ADRs in the US), making it possible for domestic Chinese investors to buy foreign-listed stocks.

However, Xiaomi has chosen to postpone the CDR listing and only go with the Hong Kong listing.

Realism kicks in

In our initial analysis based on the Application Proof, we highlighted that the valuation was too aggressive despite an interesting growth case in China and India, which are Xiaomi's main markets. Xiaomi's initial ambition communicated before the Application Proof was a valuation of around $100 billion and raising $10bn. In the initial filing, Xiaomi only reported numbers ending in December (FY 2017) showing revenues of RMB 114.6bn (USD 17.6bn) and EBITDA of RMB 5.9bn (USD910mn).

Based on these numbers, net debt, and a rumoured market value of $75bn. we calculated the trailing EV/EBITDA at 96.x which was significantly above peers such as Samsung and Apple. This was plainly unrealistic. Today, Xiaomi has filed its first PHIP document which gives a bit more insight into the company, including Q1 numbers. Information on the actual offering has still not been filed with the exchange but after the initial talks we expect this information to be filed next week.

People close to the deal have today leaked that Xiaomi is now closer a market capitalisation of $50bn (it's important to state that these figures are still only rumours) and aims to raise $6.1bn, which is half of its initial ambition – the brutal world of financial markets can often overwhelm private companies. On a positive note, Xiaomi's Q1 figures show impressive revenue growth of 85.7% year-on-year. Based on the Q1 and 2017 figures, we estimate revenue could grow 52% in 2018.

Using recent EBITDA margins, assuming no margin expansion, EBITDA could reach RMB 9.3bn or $1.43bn. Assuming a market value of $50bn, cash and short-term investments of $2.7bn, IPO proceeds of $6bn, and debt of $27.5bn, the enterprise value is $68.9bn.

Using these figures, the FY18 forward EV/EBITDA is 48.1x and EV/Sales is 2.6x. As the overview below shows, the valuation is still significantly above comparable companies but it should be given the growth opportunity. Realism is now part of the IPO process.

Apple

• EV/EBITDA (FY18): 9.5x
• EV/Sales (FY18): 2.9

Samsung

• EV/EBITDA (FY18): 2.5x
• EV/Sales (FY18): 0.9

HTC

• EV/EBITDA (FY18): neg.
• EV/Sales (FY18): 0.1
CDR listing postponed

According to news sources, China Mobile and Qualcomm have agreed to acquire a stake in Xiaomi, becoming cornerstone investors (China Poly Group and China Merchants Group are also being cited as potential cornerstone investors). Part of the initial plan was to do a CDR listing on a mainland exchange but that plan has now been scrapped due to 84 questions from Chinese regulators (CSRC) that probably overwhelmed management and would have prolonged the whole IPO process.

Given the potential for trade war escalation, Xiaomi might have decided not to take the risk of delaying the IPO against falling market sentiment impacting pricing. According to South China Morning Post, some of the questions were about the valuation (much higher than Apple), but also why the company is positioning itself as an internet company.

The latter is arguably a marketing angle to raise the valuation, but at this point the facts are clear: Xiaomi is mostly a hardware-driven company aiming to secure a majority of future profits from online services on its smartphones and other products.

The CSRC has recently warned Chinese technology companies to not overinflate IPO valuations in a defense of retail investors dominating the Chinese market. The warning came as recent Chinese IPOs have experienced wild price swings after the IPO.

As soon as Xiaomi files its offering range and other key IPO details, we will update our numbers for the analysis.