Introduction of fees for report mailing services from 1 January 2018
Saxo Capital Markets provides extensive account reporting that can be accessed online at any time through the SaxoTrader and SaxoTraderGO trading platforms including Account and Financial Statements, Portfolio Reports and Trade Executed.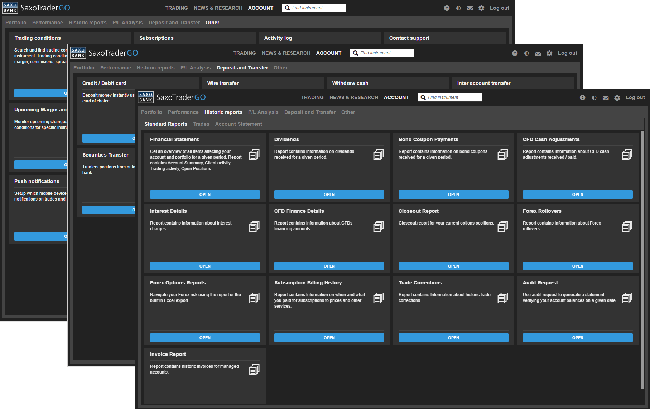 From 1 January 2018, we are introducing a fee of USD 50 for Classic clients requesting online reports to be delivered by standard mail or email. This fee will also apply for third-party requests for reports from, for example, auditors.
In the new Account Section, Historic Reports and other Account services have been reorganised into tiles giving a better overview and description of the report.
For more information on using the online reports, please visit http://support.saxomarkets.sg