COT: Major switching from oil to gold and grains last week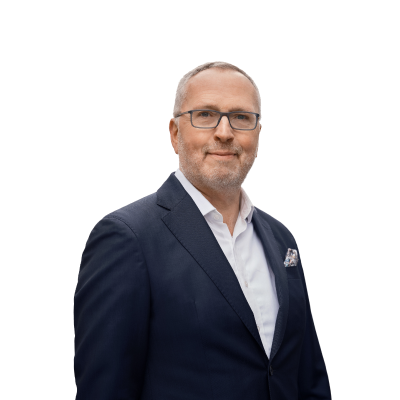 Ole Hansen
Head of Commodity Strategy
Summary: Hedge funds maintained an almost unchanged exposure to 24 major commodity futures and options in the week to June 11. However, some major switches continued between the sectors.
---
Saxo Bank publishes two weekly Commitment of Traders reports (COT) covering leveraged fund positions in commodities, bonds and stock index futures. For IMM currency futures and the VIX, we use the broader measure called non-commercial.

To download your copy of the Commitment of Traders: Commodity report for the week ending June 11, click here
Macroeconomic uncertainties weighed on growth dependent commodities from energy to industrial metals while at the same time supporting another strong week of gold buying. No letup in the deteriorating outlook for US crop production resulted in another across-the-board buying of CBOT grains and oilseeds futures.
Seven consecutive weeks of selling has now reduced the combined long in Brent and WTI crude oil by 41% to 421k lots, a near four-month low. This before the tanker attacks in the Gulf of Oman briefly boosted prices before being capped again on demand fears and another counter seasonal rise in US crude oil stocks. Monthly oil market reports from the Energy Information Administration, Opec and the International Energy Agency all showed another downgrade to world oil demand while non-Opec supply growth was kept stable.

From a technical perspective the dwindling long and increased short positions have left the market exposed to an upside move should the situation in the Middle East deteriorate further. On the other hand the failure to break higher last week amid the evidence of Iranian involvement could indicate that further losses can be seen should the situation stabilise. In Brent the levels in our opinion to look out are currently $59.50/b to the downside and $64.50/b to the upside.
Gold needs to break above its wall of resistance soon in order to avoid a pullback from recently established longs getting nervous. This after having seen funds buy a record 124k lots during a two-week period to June 11 with most of that probably bought above $1,320/oz. On that basis we are now witnessing a battle between strategic buyers versus tactical short sellers. A draw between the two is likely to be seen as long gold stays within a $1,320/oz to $1,358/oz range.

The biggest short-term risks to gold bulls are the potential for the US Federal Open Market Committee proving unwilling to meet the market's expectations for aggressive rate cuts leading to a stronger dollar and/or a surprise trade deal announcement when Trump and Xi meet at the G20 in Osaka June 28-29. The silver net-short meanwhile was cut by 57% to 8.5k lots with the market struggling to get exited about the white metal despite trading at the lowest level to gold in 26 years.
Growth concerns, not least in the US and China, drove another increase in the HG copper net-short to a fresh record of 52k lots. Short-sellers are looking for weakness to extend further on a break below $2.6/lb while some short-covering may emerge above $2.7/lb.
Buying of the three major crops extended into a fourth week albeit at a slower pace than previously. The corn net-long reached 111k lots, a six-month high, following an historical turnaround in production prospects during the past month. Funds who held a record short back in April are now accumulating longs in the belief that the outlook will continued to deteriorate.
What is the Commitments of Traders report?

The Commitments of Traders (COT) report is issued by the US Commodity Futures Trading Commission (CFTC) every Friday at 15:30 EST with data from the week ending the previous Tuesday. The report breaks down the open interest across major futures markets from bonds, stock index, currencies and commodities. The ICE Futures Europe Exchange issues a similar report, also on Fridays, covering Brent crude oil and gas oil.

In commodities, the open interest is broken into the following categories: Producer/Merchant/Processor/User; Swap Dealers; Managed Money and other.

In financials the categories are Dealer/Intermediary; Asset Manager/Institutional; Managed Money and other.

Our focus is primarily on the behaviour of Managed Money traders such as commodity trading advisors (CTA), commodity pool operators (CPO), and unregistered funds.

They are likely to have tight stops and no underlying exposure that is being hedged. This makes them most reactive to changes in fundamental or technical price developments. It provides views about major trends but also helps to decipher when a reversal is looming.
You can access both of our platforms from a single Saxo account.