The world's first truly digital bond trading solution
Access 5,000+ online and 33,000+ offline government and corporate bonds from 26 countries in 21 different currencies.
Best bond spreads¹
Generated via digital dealer auctions between 50+ liquidity providers, plus highly competitive commissions.
Direct market access
The world's first truly digital bond trading solution gives you direct electronic access to all global bond markets.
Award-winning platforms
Fast and reliable access to the markets from your phone, tablet, laptop or multi-screen desktop set-up.
24/5 expert service
Professional support whenever markets are open, including technical assistance, market analysis and access to personal sales traders.
Best spreads.1 Low commissions
Digital dealer auctions between 50+ of the world's biggest bond liquidity providers generate significantly improved spreads for instant online bond trading.
Swipe left or right for more
| Type of bond | Average spread improvements* |
| --- | --- |
| EU government bonds | 9 basis points |
| EU corporate bonds | 29 basis points |
| US government bonds | 5 basis points |
| US corporate bonds | 35 basis points |
| Emerging markets bonds | 32 basis points |
Fully digital trade execution
Personal relationship managers
An individual point of contact for platform, trading and account queries.
Dedicated sales traders
Live market commentary, risk management and post-trade support from our senior sales traders.
In-house analysts
News and commentary on all major asset classes from our global team of market analysts – #SaxoStrats.
Integrated online support
Self-service support centre, email helpdesk and a range of educational courses.
24-hour customer service
Support with technical matters and account questions whenever markets are open.
Local language assistance
With offices in 16 countries, we're able to service our clients in most local languages.
A FinTech pioneer with a vision
See why Saxo is trusted
around the world
Winner of +100 platforms and service awards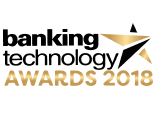 35,000 instruments. Eight asset classes. One account
A wide range of the most active and liquid government and corporate bonds in Europe, Asia, the Middle East and Africa, as well as a limited number of Latin American bonds - in total more than 5000 bonds - are available for online bond trading. The availability of Latin American bonds and US corporate bonds is expected to be expanded in the near future.
Saxo supports 33,000 bonds offline, so there is a good chance that it can be traded offline from our bond desk. Please contact Saxo to enquire about the possibility of trading the specific bond offline. If so, it will be manually traded, but will still appear in the account summary of your account just like any other position.
Bonds can be traded online 24/5 if the relevant underlying bond market is open. Trading hours will be limited to the daylight hours where liquidity in the relevant underlying bond market is best (i.e. European government bonds are open for trading in European hours).
Bonds are primarily traded in the international OTC market and less frequently on exchanges. Saxo thus utilises its counterparty network of more than 40 liquidity providers in the OTC market to source liquidity for online bond trading.
There are maximum limits which are set according to normal liquidity conditions in the underlying bond markets. These limits differ from €1m or higher for corporate bonds and €25m or higher on government bonds.
Bonds have different minimum trading sizes which can be as high as 50k, 100k or 200k in the relevant currency. You can see the minimum trading sizes and increment on each bond under account > Trading conditions as well as on the trade ticket. However, there are bonds which trade in lower sizes, which will also be available (a minimum limit of 10k in € or $ on all online bonds applies even if the underlying minimum trade unit for the bond is lower).
The price you will see on the platform for an online bond in the trade ticket is a live indicative price based on indicative OTC bond market prices. For this reason, actual trading prices may differ from this price. Furthermore, the price used in the account summary of your account is an indicative end-of-day price which may be different from actual trading prices as well as the price you will see in trade tickets.
Start trading bonds digitally with Saxo
Register
Choose an account tier and submit your application
Fund
Add funds quickly and securely via debit card or bank transfer
Trade
Access 5,000+ government and corporate bonds online
Saxo Bank A/S is licensed by the Danish Financial Services Authority and operates in the UAE under a representative office license issued by the Central bank of the UAE.