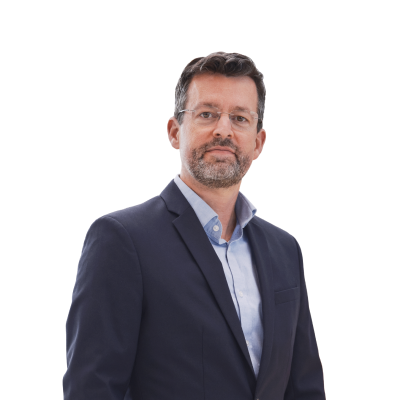 John Hardy
Head of FX Strategy
Summary: JPY suffers on the double whammy of resurgent bond yields and strong risk appetite while surging US yields push USDJPY higher. AUD looks soft on Australian housing market concerns.
---
Strong US data helped firm the USD further yesterday. The initial estimate of US GDP came in far stronger than expected and a very strong Chicago PMI reading mitigated the risk of pronounced weakness in the ISM Manufacturing release today. The most important signal for currencies came from the US Treasury market, where yields surged all along the curve on the strong US data.
It looks like higher yields and a higher US dollar are the pain trade here as the market may have overindulged on its view of how profoundly the Federal Reserve has turned on policy. Note our discussion on inflation expectations in today's
Morning Call
as a key factor in why the Fed so aggressively applied the brakes, but also why it isn't about to bring profound easing as inflation expectations have bounced back rather aggressively with everything else.
Trading interest
• Constructive on USD longs versus JPY and AUD – even EURUSD short as long as we remain below the highs this week.
• Short AUD interest in crosses as well now, including EURAUD longs next week on a hold above 1.6000 and AUDCAD downside if we remain below 0.9400.
• For GBP longs, we suggest EURGBP needs to hold below the 0.8600-25 zone to remain constructive on downside
Chart: USDJPY
USDJPY has ripped higher in the wake of strong US data and a surge in US yields, taking the pair up through the 200-day moving average. It is now eyeing the next resistance area up into 112.00-112.50. The rally looks like a real "pain trade" linked to the assumption that the Fed is ready to bring profound easing.
The G10 rundown

USD – a rising US dollar is the pain trade and the greenback is in distinctly better shape technically after yesterday's data and the fresh surge in US yields.

EUR – a decent bearish technical reversal yesterday puts the tactical focus back lower. An interesting European Central Bank meeting next week and we need to keep our ear to the ground on the signaling on who the next ECB president will be.

JPY – the yen twisting in the wind into the weekend, and more range room to fall if yields continue to pull higher, with resurgent upside in risk appetite and oil prices adding further pressure.

GBP – sterling strength has paused, but can't see why the repricing higher shouldn't continue – with a bit more interest in sterling longs via EURGBP and perhaps GBPCHF rather than GBPUSD, given the resurgent USD.

CHF – given the backdrop of a sharply weaker JPY and a rallying sterling on hopes for a soft- or even no Brexit, struggling to understand why CHF is so resilient here – watching that 200-day moving average and the nominal range highs just above it (1.1405).

AUD – fresh attention on the weak activity in the Australian housing market driving a weak AUD across the board, with focus after next Tuesday's Reserve Bank of Australia meeting – surely we finally see more profound cautionary note in its guidance? The big level is 0.7000 in AUDUSD, and EURAUD and AUDCAD also deserve attention.

CAD – USDCAD oddly heavy given the price action in USD pairs elsewhere, though would expect positive correlation between USD and CAD in the crosses. The Canada economic calendar heavy over the next week, starting with today's GDP release and following with next Wednesday's Bank of Canada meeting.

NZD – getting the better of the Aussie overnight on the latter's housing-linked woes. Still, NZDUSD has come in for a bit of a drubbing that has taken it well away from the upside trigger around 0.6900.

SEK – the recent strong data was the ideal excuse for a decent surge in SEK and rate expectations are at strong new highs for the cycle, with reasonably strong market sentiment as a backdrop as well – why the hesitation in the EURSEK sell-off? Perhaps a focus on housing bubble risk countries?

NOK – would think with buoyant asset markets and a strong oil price, we could get a test of the key neckline-like area in EURNOK down around 9.65.

Upcoming Economic Calendar Highlights (all times GMT)

09:30 – UK Jan. Mortgage Approvals
09:30 – UK Feb. Manufacturing PMI
10:00 – Euro Zone Feb. CPI Estimate
10:00 – Euro Zone Jan. Unemployment Rate
13:30 – US Dec. PCE Inflation
13:30 – Canada Dec. & Q4 GDP
15:00 – US Feb. ISM Manufacturing
15:00 – US Feb. University of Michigan Sentiment