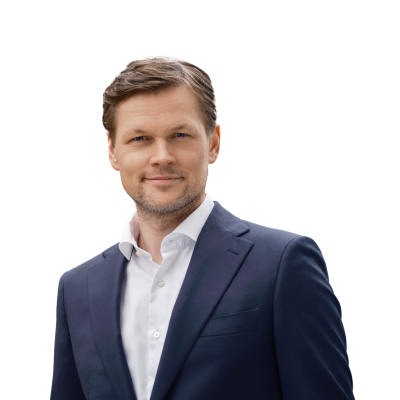 Peter Garnry
Head of Equity Strategy
Summary: Just because China's stock market is roaring doesn't mean the rest of the world will follow suit. A better indicator of how things will pan out for equities globally may be found in Tuesday's earnings report from BASF.
---
Chinese equities jump 6.7%

This week is starting with one of the biggest decoupling moves in many years. Chinese mainland equities were up today at one point by 8.3%, ending the session up 6.7%, as the US president extends the trade deal deadline.
With macro data disappointing everywhere and with global leading indicators at their worst since late 2009, it seems as if the trade deal has removed investor focus away from the real issue. The global economy is extremely fragile. Why else would the Fed go from a hawkish view in December to suddenly Vice Chairman Clarida talking about yield caps?
The Fed has recognised the weakness and with the growing supply of US Treasuries due to the expanding fiscal deficit, the Fed wants to tell the market that it will not allow the supply-demand imbalance to cause interest rate volatility.
As we pointed out last week, Chinese sentiment does not seem to be bought to the same degree in Germany and South Korea, markets that have high sensitivity to changing economic activity in China. As long as we are not seeing those two markets confirming the Chinese sentiment we remain cautious on equities. The risk of mean reversion is extremely elevated.
CSI 300, S&P 500 and KOSPI 200 Index futures since early December 2018 (Jan 4 = 100)
BASF Q4 earnings on Tuesday are critical to watch

BASF, the world's second largest chemical company measured on revenue, is set to report Q4 earnings tomorrow at 06:00 GMT with analysts expecting EPS €0.64 down 51% y/y and revenue of €14.6bn down 9% y/y. The chemical industry is one of the most important industries in the global economy because of its frontal position in the global supply chain.

Demand for chemicals goes up when companies anticipate demand and vice versa. Naturally, chemical companies were leading the decline in Q4 but have not lead the rebound, which is a sign that the rebound is simply sentiment-driven and not based on changes in underlying macro fundamentals. BASF's outlook is key for global investors to get an understanding of whether economic activity is changing for the better in Europe and Asia. Our take is that the outlook will be very uncertain and to the downside.

BASF weekly share price the past five years:
Five-year chart on index futures for regulatory requirements.

Cumulative return on CSI 300, S&P 500 and KOSPI 200 Index futures the past five years