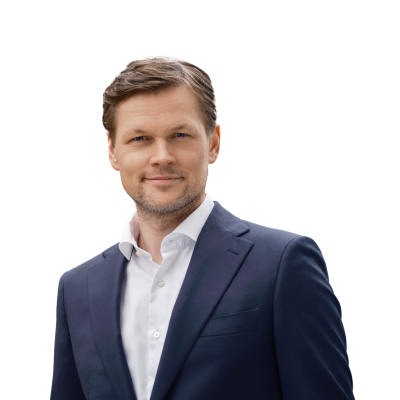 Peter Garnry
Head of Equity Strategy
Summary: The latest OECD data point to an economic downturn where policymakers' response will prove the crucial factor for world markets.
---
Yesterday, the Organisation for Economic Co-operation and Development released its leading indicators for December, tracking 39 countries. The latest figures show the index to have fallen to 99.2, the weakest level since October 2009. It is the latest in a procession of data releases that point to a coming slowdown, with global policymakers' reaction to this as the key theme for markets into 2019.

A value below 100 indicates that the global economy is growing below the recent trend. In addition, the first order derivative is still negative, indicating that growth is still slowing down. Based on this index, Q1 macro data should come in at disappointing levels.

This phase of the business cycle is the most critical as it is here where policymakers will step in to stave off recession. 2019 could go two ways: either we see a mid-cycle slowdown where the global economy just barely avoids a recession, or the downside dynamics in play prove too strong for the current policy measures in place to avoid this.

This part of the business cycle is also one where great returns can be made via contrarian equity buys, but I must quickly add that the base scenario has historically been negative equity returns. Perhaps the key thing is to prepare for the recovery phase when it arrives, because this period will offer interesting upside opportunities in cyclical equities.

Within this doom-and-gloom portrait of the global economy, however, there are signs that things may be turning around. The OECD leading indicators for South Korea (see chart below) stabilised in December and may turn around in January as the country moves into the recovery phase of the business cycle (below trend growth but accelerating growth).

Why focus on South Korea? Well, over the past 20 years South Korea's economy has reliably turned before any other country; its economy is ultra-cyclical due to its automobile, semiconductor, and shipbuilding industries on top of deep export connections to China which, again, is a key component of the global export economy.

We need to beware of false signals, though: look at early 2011 when the world was digesting the Greek crisis. South Korea's economy was slowing down after the massive rebound in the wake of the great financial crisis. Around early 2011, the slowdown stabilised with growth rates still firmly above recent trend. The leading indicators even turned higher... but then the effects of the Greek crisis spread to all of Europe and it became a euro crisis.

Subsequently, South Korea's leading indicators turned sharply lower and went below trend growth (index 100) during the year. Note how the country's leading indicators were already accelerating in early 2012 around six months before European Central Bank president Mario Draghi's famous "whatever it takes" comment, which many believe to have saved the economy.