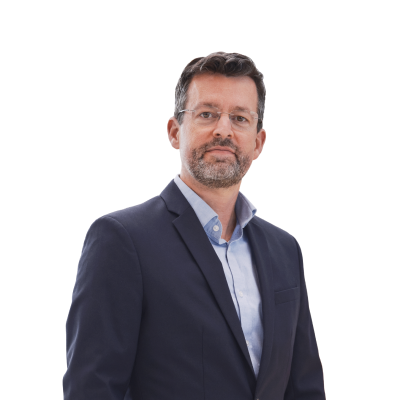 John Hardy
Head of FX Strategy
Summary: The Aussie tumbled as the RBA indicated that a rate cut and QE both remain active and viable policy options while Thursday's risk-on/risk-off gyrations saw familiar correlations break down amidst market volatility.
---
Yesterday saw traders running for cover on the Huawei CFO arrest story before a strong bounce in sentiment late in the US session. As is often the case when markets careen between "risk-on/risk-off", correlations in JPY crosses, US Treasuries and equities all shifted close to one and made for difficult trading conditions, but some interesting and new shifts in patterns were in evidence yesterday.
Yesterday's fresh downdraft in equities and melt-up in US treasuries of all maturities – most notably in standard deviation terms at the short end of the curve where the Federal Reserve operates – on fresh fears that the US-China relationship risks souring on an entirely new level saw a somewhat new reaction function across FX. The most prominent novelty was fresh JPY and CHF strength, but the euro also generally held up well with the US dollar.
Meanwhile, the weaklings were the smaller G10 currencies like AUD and NZD that were so heavily bid into the G20 meeting and immediately after and nearly all emerging market currencies. The latest shifts in positioning are likely behind some of this move, but it is clear that even if the USD is a traditional safe haven against the riskiest corners of the market, it has a hard time rallying versus majors when Fed rate expectations are gutted and long Treasury yields fall precipitously.
The powerful rally in equities into yesterday's close and reversal in the Treasury rally is an interesting setup ahead of this week's most important data point: the US November Average Hourly Earnings, expected to match the October cycle high at 3.1% year-on-year. Markets trade these data points like they are leading indicators for Fed policy moves (which is somewhat fair given the Fed's lousy crystal ball and tendency to conduct policy with both eyes on the rear-view mirror). But employment and earnings data are the most lagging of data: the unemployment rate bottomed out at the end of 2000 just the quarter before the small US recession and enormous stock market bust in 2001-02. It then bottomed in May 2007, about a quarter before the US economy lurched into recession and the ensuing financial crisis. Hard to tell whether the market feels like reacting to data when it has been knocked about by headlines all week on geopolitics.
Yesterday's comments from China's Commerce Ministry spokesperson indicated that there was some "front-running" of exports due to the schedule of tariff hikes that were set to be raised from 10% to 25% on January 1. We have a pause in this tariff rise for now while the US and China continue to negotiate, but markets will want to have a look at the January and February activity surveys for whether we risk a sudden air pocket created by the trade policy showdown.
In addition to reacting to the gyrations in risk-on and risk-off yesterday, AUD came under pressure yesterday as Reserve Bank of Australia governor Philip Lowe was out speaking and indicated that a rate cut and QE remain on the table, even he insisted that the next rate move would likely be a hike. The market has been caught on the wrong foot on AUD in recent days as the US-China negotiations haven't produced the hoped-for breakthrough. The last several days have put a heavy lid on the currency as almost all rate hike expectations for next year have been priced out and now there is room for pricing in rate cuts if the Australian outlook deteriorates further. The housing downturn in Australia risks leading not only to rate cuts, but
bailouts and QE and the first recession Down Under
in over a generation next year or in 2020.
Chart: AUDUSD
A reversal of fortune for AUDUSD traders and AUD pairs more broadly this week has been perhaps the most notable development this week as the front end yields in Australia have collapsed (2-year AUD swap trades at 2.12% vs. 2.2% to start the week and highs above 2.25% recently). The chart looks firmly capped here until proven otherwise and potentially ready for a test of the lows above 0.7000 in coming weeks. Much beyond that, it may be tough to achieve unless we see a Chinese move to float its currency or at least allow it to weaken, and that eventuality possibly bottled up during the 90-day window of trade talks.
The G10 rundown

USD – the dollar was firmer in early trading today, but interesting to note its weakness against JPY, CHF and even the euro yesterday as US Treasury yields dropped all along the curve. Market getting quite aggressive in pricing a "one more [in December] hike and done for the cycle" scenario. Interesting test of that notion with today's jobs data.

EUR – the euro not credible as a safe haven if we are headed toward a global slowdown as it is the economic bloc now with the largest surplus and vulnerable to external demand. Still, interesting rallies in pairs like EURCAD and EURAUD suggest middle-of-the-road performance here.

JPY – the yen playing hide-and-seek in catching a safe haven bid yesterday that wasn't well sustained overnight after the late bounce in equities. Still, JPY crosses away from USDJPY and EURJPY beginning to look heavier and risk off spreading to EM yesterday suggests higher odds of JPY outperforming nearly every other currency if sentiment sours again.

GBP – traders don't seem to want to touch sterling until there is a better sense of where the Brexit process is headed after what looks an inevitable failure of May's deal in a parliamentary vote next Tuesday.

CHF – catching a minor safe haven bid yesterday that has lingered and more risk off could see EURCHF pushing toward 1.1200. Will the SNB be there to provide support or not perhaps 1.1000?

AUD – a very material drop in yields at the front end of the Australian yield curve in recent days and Lowe's comments yesterday (see above) piled onto the move. Have to imagine the highs for AUD are in for most pairs. AUDUSD looks heavy again for a try at the lows .

CAD – duking it out with AUD in the weakest currency sweepstakes as the BoC statement this week drove an enormous downshift in rate expectations – the BoC could be done for the cycle.

NZD – RBNZ may be getting uncomfortable with the kiwi's recent relative strength – certainly looking a bit overextended here broadly, possibly mostly driven via AUDNZD flow.

SEK – EURSEK bounced as traders shunned smaller currencies. A close above 10.25 would disappoint the bears and we may not get any further direction either way until the other side of the December 20 Riskbank meeting.

NOK – the OPEC meeting not yet producing any hopeful price action in oil markets – that's about the only source of potential NOK resilience here.

Upcoming Economic Calendar Highlights (all times GMT)

• 1000 - Eurozone Q3 GDP Revision
• 1330 - US Nov. Change in Nonfarm Payrolls
• 1330 - US Nov. Average Hourly Earnings
• 1330 - US Nov. Unemployment Rate
• 1330 - Canada Nov. Net Change in Employment
• 1330 - Canada Nov. Unemployment Rate
• 1400 - Mexico Nov. CPI
• 1500 - US Preliminary University of Michigan Sentiment