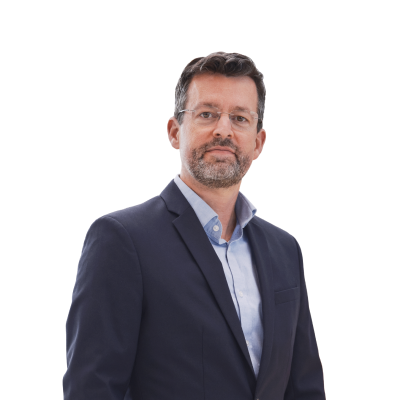 John Hardy
Head of FX Strategy
Summary: Familiar correlations are starting to re-emerge in the wake of further deleveraging in equity markets as the greenback climbs higher versus nearly all rivals.
---
A fresh downdraft in US equities yesterday finally started to produce the kind of reaction in currency markets we are familiar with from the past, as the USD rallied at the expense of nearly every other currency. A massive new swoon in oil prices came late in the Tuesday session after US President Trump affirmed the importance of maintaining a strong relationship with Saudi Arabia; this saw oil-linked currencies like CAD and NOK enter a fresh tailspin.

Odd behaviour is still afoot as many traditionally sensitive emerging market currencies like TRY and ZAR were very stable on the day and the JPY largely sat out the risk deleveraging, actually weakening slightly against the US dollar even as it was firmer against the weakest currencies yesterday.

Given very ugly risk appetite conditions globally, we are unable to come up with a narrative to explain these latter phenomena, as we discussed in yesterday's update.

Reserve Bank of Australia governor Philip Lowe was out speaking yesterday and in a Q&A indicated a rather sharp change of tone and concern that credit may be tightening too precipitously now after being too loose previously and predicting that Australia's unemployment rate, now at 5.0%, could drop to 4.5% without generating wage pressure. This dovish signal saw AUD finally climbing down from its recent pronounced strength and AUDUSD bears have an argument that the attempt above 0.7300 was a bridge too far for the pair. We won't know more definitively until the other side of the Xi-Trump meeting at the G20 meeting next week.

Market volatility has picked up at an uncomfortable time for liquidity as many traders and investors will shut down today to travel to their Thanksgiving holiday (tomorrow and Friday) destinations. Market moves may prove erratic and could spike on relatively low volumes.

Chart: AUDUSD

The attempt at new local highs above 0.7300 was rejected yesterday with sufficient force to invite bearish interest as it provides a technical hook. Further traction for the bears here if the pair can take out the pivotal 0.7150 area next.
The G-10 rundown

USD – the greenback correlations at the moment have switched to reacting to the ups and downs in global asset markets and Asian market stability has contrasted with the weaker markets in the US and Europe, so we come into today with the USD easing off the gas again. The broad USD sell-off prior to its latest bounce still prevents a large hurdle for the USD bulls to overcome – but USD bulls may have a bit of leash in the likes of AUDUSD and USDCAD and NZDUSD tactically.

EUR – the euro has bounced smartly versus the US dollar, until proven otherwise that 1.1300 is strong support, but fresh defiant language from Italy yesterday reminds us that the a more positive euro story could be rough sledding. Next data of interest are the flash November PMIs up on Friday.

JPY – the yen of today is not the yen of yore, perhaps as risk appetite in Asia has proven quite stable if we look at China's markets and this anchor is preventing the kind of yen strength one would normally expect when US yields drop amid signs of general risk deleveraging (ex-Asia at least).

GBP – Bank of England governor Carney out yesterday inveighing against a hard Brexit and supportive of Prime Minister May's deal. A new twist is Spain indicating it will not approve the current deal over issues related to Gibraltar. For now, May survives and we await signs that the deal can be made palatable to a parliament that clearly won't approve the current one. Corbyn lurking in the background may be a greater threat to the sterling than any other Brexit-linked factor.

CHF – the Swiss franc playing its accustomed role amidst risk deleveraging as it breaks local support in EURCHF. More downside risk there if conditions persist and if the Italian budget situation worsens.

AUD – the AUD turning around, though the positive energy in Asia still keeping it from a more forceful reversal. Still, Lowe's comments will likely mean plenty of additional pain for AUD to come if the US and China can't patch things up for a while after the G20 meeting.

CAD – a brutal further slide in oil prices has CAD getting the worst of it and USDCAD is suddenly within reach of the big range high just short of 1.3400.

NZD – the kiwi getting a fillip via AUDNZD as the AUD punched by comments from the RBA's Lowe, but the backdrop is just too brutally unsupportive of the kiwi outside of China providing stability for Asian markets.

SEK – the krona doesn't stand much of a chance of rallying when risk appetite hits the skids and bulls are peering through their fingers at a EURSEK that has popped back up into the range, rejecting the recent downside attempt and placing the chart back in limbo. Watch out for the RIksbank's financial stability report this morning

NOK – the krone on its knees as the deep funk in oil prices takes on new dimensions and the budget math for the country and its falling oil production starts to look ugly. We were in favour of a repricing of NOK to the upside, but if the slide in oil prices and risk appetite continues, EURNOK could yet carve out new territory beyond 10.00.

Upcoming Economic Calendar Highlights (all times GMT)

• 0830 – Sweden Riksbank Financial Stability Report
• 1000 – Sweden Riksbank Press Conference on Financial Stability
• 1330 – US Oct. Preliminary Durable Goods Orders
• 1330 – US Weekly Initial Jobless Claims
• 1500 – US Oct. Existing Home Sales
• 1500 – US Nov. Final University of Michigan Sentiment
• 1515 – UK BoE Governor Carney to Speak
• 1530 – US DoE Weekly Crude Oil and Product Inventories
• 2330 – Japan Oct. National CPI