Focus Trades from SaxoStrats team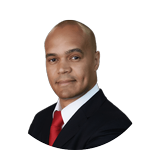 Kay Van-Petersen
Global Macro Strategist
Currencies
The markets have been very tough & dynamic over the last few weeks, with complete reversal in trends given little to no news.
The key focus at the moment is on two things: the continued big sell-off in oil & its related currencies such as the NOK, as well as the countdown to a potential meeting between the US & China at the Nov 30, G20 meeting in Argentina. For now, it seems like Xi & Trump are both likely to attend – unlike the previous APEC summits that saw Xi & Pence trade words with one another
We are watching names that have had a tremendous run such as NZD & AUD, versus a number of other crosses… primarily NOK, CAD, SEK & JPY. These are more go to shorts, eg. Short NZDNOK, if we have an official clear breakdown in US/CH trade talks. In such a situation, we would also expect USDCNH to go back to test the 7.00 highs.
In the opposite scenario – we'd expect a US/CH trade deal to be initially met with positivity. This could see further rallies in the likes of NZD, AUD, USDJPY (where we still feel upside is intact, so long as we don't get a weekly close sub the 100W MA level of c. 111) & generally EM FX vs. the USD. In such a scenario we could even see USDCNH pull back to 6.86 potentially 6.82
Trade your view with Saxo
[AUDJPY Spot]
[NZDNOK Spot]
[USDCNH Spot]
Commodities:
Again like all four asset classes, there is a lot of uncertainty & clouds on the horizon. A US/CH trade deal would potentially see a big rally in the metals, such as copper. Whereas a no deal/continuation scenario could see cmds being sold off further.
Whilst we feel that the likes of Brent Crude have been oversold, currently the market does not care about fundamentals – we need a turn of sentiment & equity volatility to fall (VIX from above 20 to mid-teens) for more sustained moves higher. For now, those with a bearish view have the advantage.
Trade your view with Saxo
[Copper Futures HGZ8]
[Brent Crude Oil Futures BZF9]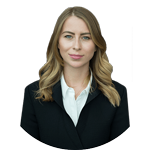 Eleanor Creagh
Australian market strategist, Saxo Bank
Equities:
Equity markets continue to have a torrid time with sentiment poor and the sell off continuing. The silver lining? We don't have the fundamentals of a bear market, yet the pace of growth globally may not be accelerating but growth is not contracting either nor have we seen a destruction of growth. Equities globally are pricing in worst case outcome. The seasonal strength that is often seen in markets at year end could still come but it is reliant on political reindeer in the form of a tariff truce between Trump and Xi at the G20 summit. Rather than buying the market outright this view can be played through call options.
It appears that a shift in tone may be emerging from the Fed. Last Friday, Clarida confirmed that the Fed is very much in data dependency mode. He noted that being at neutral makes sense and they are close but not there yet. However, he emphasised that as policy approaches neutral, data dependency becomes more important. He added that there are signs of slowing global growth, which puts US growth at risk. Then late on Friday night, the Wall Street Journal published comments from Harker, saying: "At this point, I'm not convinced a December rate move is the right move but I need to watch the data over the next few weeks before determining whether it is prudent to boost the cost of borrowing again". As Equity markets remain under pressure we see US treasury yields falling, coupled with a dovish tone emerging from the FED. Watch the 3.00% level of US 10yr if this is broken we could be open for a move to 2.80%
Trade your view with Saxo
Zte Corp-A (000063:xsec)
KWG Group Holdings Ltd (01813:xhkg)
Semi-Conductor Manufacturing Intl Corp (00981:xhkg)
Weekly Most Traded A-shares*
Stock Code
Stock Name
Saxo Code
Average Daily Value
Traded RMB
(15-21 Nov)
600030 CH Equity
CITIC SECURITI-A
600030:xssc
3,487,038,413
601318 CH Equity
PING AN INSURA-A
601318:xssc
3,365,788,099
000063 CH Equity
ZTE CORP-A
000063:xsec
3,279,650,811
300059 CH Equity
EAST MONEY INF-A
300059:xsec
2,417,019,565
600895 CH Equity
SHANG ZHANGJIA-A
600895:xssc
1,892,565,656
600635 CH Equity
SHANGHAI DAZHO-A
600635:xssc
1,694,018,806
600519 CH Equity
KWEICHOW MOUTA-A
600519:xssc
1,683,312,365
002415 CH Equity
HANGZHOU HIKVI-A
002415:xsec
1,637,677,755
002450 CH Equity
KANGDE XIN COM-A
002450:xsec
1,635,094,026
600604 CH Equity
SHANGHAI SHIBE-A
600604:xssc
1,490,758,293