New Ethereum tracker ETN now available
After getting exposure to Bitcoin, your end-clients can now also get access to trade the Ethereum ETNs listed on Nasdaq OMX Stock Exchange. As previously announced, Saxo Capital Markets also offers two Bitcoin Tracker ETNs listed on the same exchange.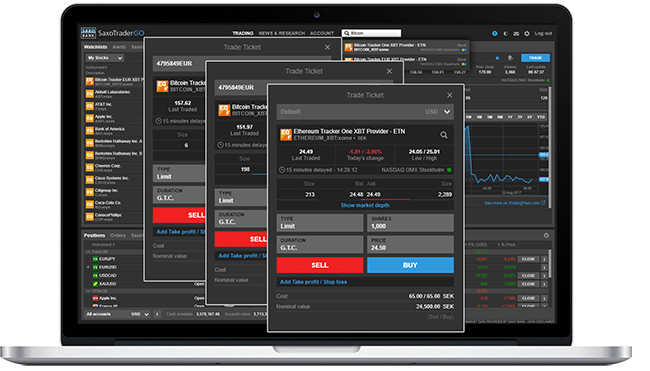 Claus Nielsen, Head of Markets, at Saxo Bank comments:
"We have increasing client demand for exposure to cryptocurrencies and I am very pleased that we can now offer clients exposure to both Bitcoin and Ethereum through Exchange Traded Notes. Cryptocurrency markets are still at an early development stage and we find that listed products like ETNs without leverage, offering high levels of transparency, are good ways to include cryptocurrencies in our multi-asset product offering spanning more than 35,000 instruments. We continue to follow the developments in cryptocurrency markets and expect to able to add more instruments to our offering going forward."

Please note that your clients need to have a subscription to the Nasdaq OMX Stock Exchange to acquire access to these ETNs.
Risk Warning
Please ensure that both you and your clients understand the risks involved in trading ETNs, including credit-, liquidity- and market risk before starting to trade these products.