Focus Trades from SaxoStrats team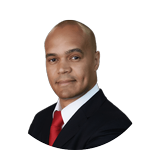 Kay Van-Petersen
Global Macro Strategist
Forex Tactical View for shorter term
The market is going through a tactical reversal in the USD after consecutive weeks of dollar weakness, especially against a series of higher yield EM currencies, such as MXN, BRL, ZAR, CLP, etc.
For Forex participants looking for long dollar exposure, investors can look for tactical shorts between 1-3 weeks against some of the outperforming EM names.
Forex Strategic View for longer term
On a structural and macro level, I would favour long position in a basket of higher yield EM currencies against USD, while also positive for long USD against other G10 currency shorts within a 6 to 18 months horizon. Despite the US economy slowdown, the greenback is still set to outperform - from a yield differential & fundamentals perspective - over the economies of the majors. An obvious key risk to this view is the possibility of a global recession, in which case the USD will get bid as seen in previous recessions from the 2000s & 2008.
Commodity Front
In view of the US government shutdown, intel from the CoT (Commitments of Traders) Report was rather limited as it has not been updated since 18 December 2018. But it is interesting to note that some agricultural contracts are trading very well and - in some cases such as live cattle - were breaking out strongly. It would be difficult to quantify how much of the rally was due to the progressive trade talks between US and China, given the overall risk-on sentiment in equities may have also contributed to a more constructive outlook in the agriculture and – to a lesser extent – base metal space.
Following the great run in Gold and Silver, the precious metals are coming back to a pullback phase – in particular with silver at risk of a significant reversal. Recall Silver posted a +5% uplift, going from 14.6529 to 15.3839, in the final week of December. Adding to the rally with a subsequent high of 15.8750 on 4-Jan-2019, it is about due time to retest lower level through the 15.00 mark before consolidating for the next leg up. With the US yields reversing their move up and sustained risk off moves in the equity markets, market would likely see support for gold and silver.
Trade your view with Saxo
[USDMXN Spot]
[USDJPY Spot]
[USDGBP Spot]
[XAGUSD Spot]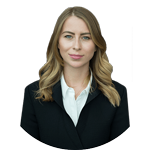 Eleanor Creagh
Australian market strategist, Saxo Bank
Compelling Equities valuation
BHP delivered their 2Q operational result which was weaker than expected, likely in the run up to weaker 1H result. However, the company itself is in great shape with free cash flow yield greater than 9% and EBITDA above 50% - operational efficiencies that have not been achieved previously despite higher commodity prices. This reassured the robust operations and management quality, making BHP a great choice for resource space exposure.
Beware of the downside though. Slowing global growth and a weak China outlook leaves little catalyst for upgrade. Iron Ore imports into China eased last year for the first time since 2010, and without more stimulus from China, this momentum is unlikely to change.
Trade your view with Saxo
BHP Group Ltd [BHP:xasx]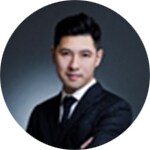 Raymond Cheung
Global Sales Trader, Saxo Capital Markets HK
Prelude to Chinese New Year
With less than 6 trading days into Chinese New Year, investors in Asia are – to different extents – preparing their mood for the approaching festive season. However, it is not uncommon to see Asia equities to stage a sudden rally right before the long holidays in China. This observation has held true for China and Hong Kong equities 8 out of 10 times in the last decade, with the only 2 exceptions from 2014 and 2018 when the market adopted a risk-o ff approach sparked by unexpected sell-offs in the US market. But this year with a combination of recovering market sentiments together with progressive geopolitical developments at play – namely an increasingly dovish interest rate speculation, increased liquidity from MLF (Medium-term lending) facility in China and a well-progressing schedule for negotiations between Washington and Beijing – the market should see reasonable support in equities or even a potential rally at least in Hong Kong.
Bearing in mind though, China market hinges largely on thematic plays from the government and a consensus perception on macro-economics. Valuation on Chinese equities depends predominantly on the government's and regulators' effort to uphold a sustainable market level while less on fundamentals and economic data in a retrospective sense. There remains further news for investors to digest and catalysts to identify before a rally can formally take shape. Admittedly, the real challenge for PBoC is to apply a proper measure to pace market activities without being too aggressive too rapid.
Given the HSI has come back from a volatile 2018, with losses at 13% over the year, the index is now treading on solid ground with potentials to retrieve 28,000 in the near term or break the key level of 30,000 should the trade talk conclude in March with positive results. As for SHCOMP, investor can aim between 3,000 under the same background with support from an upbeat financial sector.
Trade your view with Saxo
HSI Index Futures – Mar 2019 [HSIH9]
HSCEI Index Futures – Feb 2019 [HHIG9]
Hang Seng Index Mar2019 29500 Call [HSI/H19C29500:xhkg]
Weekly Most Traded A-shares *
Stock Code
Stock Name
Saxo Code
Average Daily
Value Traded RMB
(17 – 23 Jan)
600519 CH Equity
KWEICHOW MOUTA-A
600519:xssc
2,995,338,453
601318 CH Equity
PING AN INSURA-A
601318:xssc
2,936,542,299
000651 CH Equity
GREE ELECTRIC-A
000651:xsec
2,143,511,581
000858 CH Equity
WULIANGYE YIBI-A
000858:xsec
2,009,613,699
000063 CH Equity
ZTE CORP-A
000063:xsec
1,999,451,486
600030 CH Equity
CITIC SECURITI-A
600030:xssc
1,618,409,277
600776 CH Equity
EASTERN COMMUN-A
600776:xssc
1,597,956,064
600516 CH Equity
FANGDA CARBON-A
600516:xssc
1,455,065,426
600157 CH Equity
WINTIME ENERGY-A
600157:xssc
1,440,410,642
600604 CH Equity
SHANGHAI SHIBE-A
600604:xssc
1,363,629,738