Focus Trades from SaxoStrats team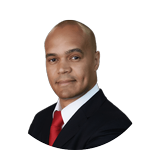 Kay Van-Petersen
Global Macro Strategist
Offshore Yuan Momentum
The move lower in USDCNH has taken a lot of people by surprise – ourselves included – especially when 6.80 was considered by the market to be a key support level, which has also been broken through. It looks like the price of Dollar-Yuan pair could be a barometer of how well the trade talks are proceeding: If the negotiation continues well in a constructive manner, the yuan will strengthen potentially; while dollar would climb when the meeting continues in a much less positive fashion. Meanwhile, the market could see a bit more stability in the cross as the Chinese New Year approaches in two weeks. For the Yuan bullish traders (short USDCNH); the next big level is 6.6741 (100WMA) then 6.6046 (200WMA). For the bears, it will be about getting a weekly close back above 6.80 and potentially targeting 6.90.
In the event of a break-up in talks or disruption surrounding the negotiations, dollar could spike on the cross. The key difference between now and few months ago is that Trump and the US have higher incentives for a deal now, give the deceleration in the local economy plus the late Dec sell-off in the US equity markets (which Trump watches closely), adding to it signs from Powell and Fed members giving in on further tightening. On top of all that, the continuation of US government shutdown is instilling heavier headwinds for the Trump camp, the US economy, and subsequently the Global Economy, but all these will work to China's favour. As the longer the shutdown draws out, the more Trump will need a 'win'.
Commodity Rebounds
So far from the first two weeks of the year, oil contracts have been posting very healthy back to back week of gains. From the Brent Crude chart, a beautiful V-shaped bounce has been emerged from around the $50 levels. Brent Crude price is likely to stay within the $60-70 range for most of 2019, and $50-60 range for WTI. This will present interesting trading opportunities around these ranges, as well as upside selling potential after another 10% to 15% gains. Recent chatter about China implementing tax cuts to stimulate growth could also be support for oil, as well as commodities in general.
Gold continues to trade well on course of a weekly close above $1300 to consolidate this current bullish leg. Then market will be looking at $1330 to $1350 in the near term. For investors looking for a bearish move, they should target around the $1270 level being the 100D SMA line. It is also worth noting that there are some M&A activities in the US with the takeover of Goldcorp – which could be read as a bullish sign for the precious metal. As scarcity remains for new gold mines, incumbents can only go along the lines of acquisitions if they are looking to expand productions.
Trade your view with Saxo
[USDCNH Spot]
[Brent Crude Oil Futures BZF9]
SPDR Gold Trust ETF [02840:xhkg]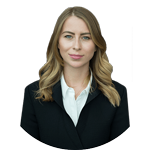 Eleanor Creagh
Australian market strategist, Saxo Bank
Early Come Back on Global Equities
Equity markets continue this week from a tactically positive standing after the Christmas eve massacre following which bad news has already priced-in, and now factoring in a change of tone from the FED on this interest rate policy plus glimmers of a trade deal progressing positively between US and China. In his latest speech on Jan 4th, Powell casted our minds back to the Davos 2016 panic and the 'Shanghai Accord' highlighting the FED's flexibility using the 2016 reversal of the rate hike trajectory. Most significantly he suggested flexibility with quantitative tightening, which is unequivocally interpreted as a short-term market positive.
From a trading perspective, signs are leaning towards a cyclical tilt, but investors should be nimble and ready to play defense. In the absence of worse news, the market will continue to rally but only on borrowed time. The tactical rally is not sustainable whilst macro data is not supportive enough and earnings revisions are being consistently revised downwards. The absence of a systemic shift suggests that another pullback is still likely.
Australia to cut franking credit refunds
In Australia, investors may come across more off-market buy backs and special dividend announcements in the next 6 months. A recent prime example being BHP – special dividend up 6% on gross yield and $7b AUD capital return equivalent to 7% of capital – as companies look to lighten their franking credit balances in anticipation of the Labor government winning the federal elections and slashing franking credit refunds. Woolworths and Wesfarmers would be hot picks with the increasing potential for Wesfarmers (WES) to pay up to a $2.3b AUD special dividend with their excess franking credits reaching over $1bn AUD.
Trade your view with Saxo
BHP Group Ltd [BHP:xasx]
Wesfarmers Ltd [WES:xasx]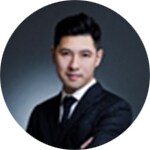 Raymond Cheung
Global Sales Trader, Saxo Capital Markets HK
New Year New Measures
Following the Reserve Requirement Ratio cut last week, the market has been adopting speculations that the Chinese government will potentially unveil further stimulus to the slowing domestic economy amid a strengthening offshore Yuan valuation. Latest focus will now fall on actions from the National Development and Reform Council (NDRC) which pledged to elevate effort on infrastructure investment following officials assuring specific directives on new-type infrastructure facilities, artificial intelligence development, Internet-of-Things (IoT) concepts, and the commercialization pacing of 5G technology. Another focus will be motivating rural infrastructure development, surrounding energy, transportation and the hydroelectric space.
On top of the efforts on government spending level, the State Administration of Foreign Exchange (SAFE) – the forex regulator in China – has also doubled its QFII quota to an equivalence of 300 Billion USD as its latest attempt to open up the capital market meeting demands from overseas investors. This is a significant relaxation of liquidity into China's market as the lift will unleash further buying power on the already recovering equity market which was buoyed by improved sentiment staged by a series of rebounds entering this January. Investors can take the opportunities to long sectors, such as automobiles and pharmaceuticals, which had suffered from excessive sell-offs under an overshot bearish dynamic in December.
Trade your view with Saxo
BYD Co Ltd – H [01211:xhkg]
Sino Biopharmaceutical Ltd [01177:xhkg]
CSPC Phamaceutical Group Ltd [01093:xhkg]
Weekly Most Traded A-shares *
Stock Code
Stock Name
Saxo Code
Average Daily
Value Traded RMB
(10 – 16 Jan)
601318 CH Equity
PING AN INSURA-A
601318:xssc
3,002,977,200
600519 CH Equity
KWEICHOW MOUTA-A
600519:xssc
2,447,788,600
600776 CH Equity
EASTERN COMMUN-A
600776:xssc
2,066,548,400
000063 CH Equity
ZTE CORP-A
000063:xsec
1,923,513,600
000651 CH Equity
GREE ELECTRIC-A
000651:xsec
1,634,561,400
002450 CH Equity
KANGDE XIN COM-A
002450:xsec
1,573,808,600
000858 CH Equity
WULIANGYE YIBI-A
000858:xsec
1,511,440,280
002230 CH Equity
IFLYTEK CO LTD-A
002230:xsec
1,285,896,520
002243 CH Equity
SHENZHEN BEAUT-A
002243:xsec
1,211,840,000
000333 CH Equity
MIDEA GROUP CO-A
000333:xsec
1,209,531,120