Focus Trades from SaxoStrats team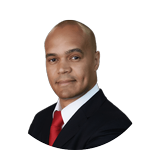 Kay Van-Petersen
Global Macro Strategist
EURSEK Short
With the upcoming Fed meeting on Dec 19 – whose outcome is likely binary for USD crosses depending on the Fed's eventual decision – it is recommendable, in the near-term, to follow non-USD related currency crosses. A structural short has been on the EURSEK side, with the view that economic fundamentals in Sweden will trump those of the Euro-zone as a whole, and the Riksbank will likely move before the ECB.
The EURSEK shorts from above 10.50 level, as discussed, is approachable. The pair has seen the 10.25-10.35 levels of late, with a tendency to try 10.00 even. One should have seen confidence when considering the Euro themes surrounding Germany, France, Italy, Brexit as well as a potential ECB downgrade.
NOK longs (NOKSEK, USDNOK, EURNOK)
With OPEC projecting to cut 1.2M barrels of oil from market, investors may consider a thematic exposure of being long in Norwegian kroner to profit from the bullish currency theme. Norges bank is on pace with the next NOK rate hike in 1Q19 and a healthy inflation beat (+3.5%a.; 3.1%e/p, with core CPI at 2.2%a 1.9%e 1.6%p). Longing NOK against shorts in USD, EUR & SEK could be interesting. The combination of short EURSEK and long NOKSEK views could also yield a nice diversification effect on a portfolio's exposure.
EURMXN Short
This is comparatively more of a technical and yield differential call based on the idea that EURMXN pair has potentially reached its technical highs and mean reversions favouring the MXN could be on its way. The ECB is currently -0.40% on deposit rate in contrast of the 8.0% for the Banco de Mexico. If the Fed concludes the upcoming meeting in a strong dovish stance, the pause could turn into liquidation in the US Dollar and would favour emerging market currencies heavily – note the peso is close to all-time highs against USD and EUR. The pair could easily move from 23.50 to 22.00 level before breaking down much lower in 2019.
Gold
Beware of a big technical breakout with a weekly close above the 200W moving average of $1235 which had been a strong resistance level for the recent bull runs. As abovementioned, the outcome for the Fed meeting is largely binary, aka a fifty-fifty chance. If Fed decides to move onward with hikes (three projected for 2019 yet only c. 20bp priced in, less than one hike), then Gold, Gold ETFs [GDX, GDXJ, 2840] and mining companies such as SBM [St. Barbara] or ABX [Barrick Gold] could see a key reversal. In the contrary, if the Fed stops or limit its move with 1 more hike in 2019 (Highly unlikely unless a significant -5-10% sell-off on the S&P 500) – then those same companies, ETFs and the underlying gold price could break out higher for a sustained bull run.
Trade your view with Saxo
[EURSEK Spot]
[USDNOK Spot]
[EURMXN Spot]
SPDR Gold Trust ETF [02840:xhkg]
St Barbara [SBM:xasx]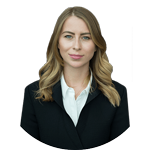 Eleanor Creagh
Australian market strategist, Saxo Bank
Brexit Impact on GBP
So long as the UK lingers on without a legitimate Brexit plan approved by the parliament and the EU, market fear and uncertainty will not stop consuming the economy and the chance for "Hard Brexit", though as unlikely as it is, will only get higher. The risk of "no deal" Brexit will always be around unless Theresa May can put the leadership challenge to rest and win trust from the parliament, which by itself is another difficult mission even if still possible. Or in the event a no confidence vote emerges at the end, the Tory party doesn't have a clear replacement either.
So, the outcome will likely narrow down to the below most probable scenarios:
May wins in a no-confidence vote – she needs 158 votes to win then she is safe for a year and Hard Brexit becomes less likely. Sterling rallies. However, for the Brexit deal per se, Theresa May simply may not have enough votes, so Brexit progress will be slow or dragged on further with May going back to Brussel or EU revising on the Irish backstop.
Brexiteer wins - triggers no-deal or hard Brexit. Sterling falls.
May supporter wins, sterling rallies as no-deal Brexit less likely.
The Remainder wins and calls a second referendum. Sterling rallies. This will be the most positive outcome for Sterling in short term but will also divide the Tory party and could possibly send Corbyn straight to the PM role in 2019 sending FTSE and sterling to negative end.
Yields
The sharp deterioration in risk sentiment has supported Saxo's positive outlook on USTs. The newsletter issued on 21-Nov forecasted the next big move in 10Y and 30Y UST yields were likely to be sent lower. The speculation has materialized very quickly and that the 10Y yields have since declined from 3.08% to 2.85%. A consolidation in yields will likely last until the FOMC meeting next Wednesday. Express this view in the short end of the yield curve, where the move in rates may have overshot on the downside in the short term.
Trade your view with Saxo
[GBPUSD Spot]
FTSE100 Index Future Dec18 [FFIZ8]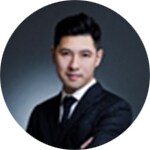 Raymond Cheung
Global Sales Trader, Saxo Capital Markets HK
The Debut of Streaming Giant
The rise of streaming services has been phenomenal with last year's (2017) revenue from music streaming segment rolling up to 33 Billion RMB (4.79B USD) in China, where it is often the largest market for subscription-based services. The number is expected to increase six-folds by 2023, representing a compound annual growth rate (CAGR) of 36.7% in 6 years according to iResearch Consulting Group.
The growth potential of Tencent Music is undeniable to say the least and participation in its newly debuted ADR shares appears to be a no brainer at first sight. However, the past 11 months of 2018 were by far not an easy time and it does not look any more promising in the coming year with heavy headwind already hinted from different market angles. Started early in the year, the 3 major US indices benefited from a strong ride in most of 2018, rallying on average of 10% in the first 9 months, only to find their way reversed gains and back into tanking range in the final quarter of the year. Asia markets trailed by a long way behind. That was even before sell-off frenzy setting off across the globe.
China Literature (00772:xhkg), listed last August on Hong Kong Stock Exchange, set the first spin-off example under Tencent's backing. The spun-off company received striking similar attention from the market in the early days post-IPO, but the stock eventually shed a drastic 60% off from IPO price to date amid reasons including market volatility and risk averse investor sentiment. Now 15 months later putting Tencent Music under the same lens, it is not difficult to find the resemblance between the two in terms of market positioning and financial resource.
Trade your view with Saxo
Tencent Music Entertainment [TME:xnys]
Tencent [00700:xhkg]
Spotify Technology SA [SPOT:xnys]
Weekly Most Traded A-shares *
Stock Code
Stock Name
Saxo Code
Average Daily
Value Traded RMB
(6 – 12 Dec)
601318 CH Equity
PING AN INSURA-A
601318:xssc
2,703,163,237
000063 CH Equity
ZTE CORP-A
000063:xsec
2,285,834,586
600276 CH Equity
JIANGSU HENGRU-A
600276:xssc
1,741,069,314
600519 CH Equity
KWEICHOW MOUTA-A
600519:xssc
1,476,091,134
000651 CH Equity
GREE ELECTRIC-A
000651:xsec
1,275,516,306
000735 CH Equity
LUONIUSHAN CO-A
000735:xsec
1,049,522,491
600030 CH Equity
CITIC SECURITI-A
600030:xssc
1,031,214,106
002415 CH Equity
HANGZHOU HIKVI-A
002415:xsec
1,024,744,106
000333 CH Equity
MIDEA GROUP CO-A
000333:xsec
994,908,502
002466 CH Equity
TIANQI LITHIUM-A
002466:xsec
918,317,440