Focus Trades from SaxoStrats team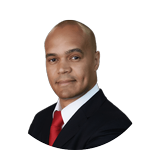 Kay Van-Petersen
Global Macro Strategist
The only real conviction in this market is a lack of conviction
As long as market volatility stays elevated with an absence of clarity on the actual 'agreement' between the US and China, the chance for risky assets to rally is not likely. For now, investors with bearish view are rewarded. But even winners would struggle to bet higher stakes given the whippy condition in this market.
Traders betting on Fed staying put or null rate hike in December may divert their interest in going long the SPY ETF against shorting the US financials, IYF ETF. If yields have peaked for this cycle and if the Fed shifts from a Hawkish stance to a Dovish one, it is reasonable to think that US banks will underperform. Conversely, those with the opposite view could look to put the spread on in reverse.
USDCNH has undergone a big pullback with one of the biggest gains in years, driven by a surge in the yuan on Monday following G20. The currency pair had broken through 6.88, which was the 100D moving average. A weekly close south of this 100D SMA level would bring the pair into bearish territory (note that the 200D level is 6.6431). Whilst the structural case for a higher USD against CNH is likely still intact given China was already slowing down with or without trade war theme, the near-term risk is further USD liquidation especially if we have dropped in volatility. In short, the contrarian view is to be bullish on USD strength.
AUDUSD has had a great tactical run up over the last few weeks, in line with our call in October. However, the 200D moving average line standing at 74.15 will be hard to break through. Comparing with the structural AUDUSD short case, given yield differential (Fed 2.25, RBA 1.50), a huge miss in Australian GDP, a tumbling housing market, mounting consumers debt and a decline in savings ratios, the RBA will be pressured towards a dovish slant which the market should have been anticipated for some time.
Trade your view with Saxo
SPDR S&P 500 ETF Trust [SPY:arcx]
iShares Dow Jones US Financial Sector Index Fund [IYF:arcx]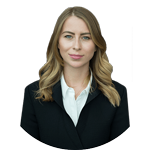 Eleanor Creagh
Australian market strategist, Saxo Bank
Weatherproofing for Stormy 2019
After the G20 meeting last weekend, fundamental shifts were seen occurring across the market whereby growth is being repriced into next year. The bond market is giving in to FED's aggressive pacing on monetary policy with the flattened yield curve hinting limited room for further rate hike in the near term and that the "central bank" should start cutting rates by 2020. A significant slowdown in the US is on the way.
An inverted yield curve does not necessarily cause a recession, but history has been a good indicator of it. Curve can flatten over an extended period of time before recession effectively kicks in. In the past 4 inverted curve occasions, classified by the 10-year Treasury yield below the 2-year yield, the economy only peaked after 16 months later, on average.
On the equities side, US corporate earnings may see recession in 2019, probably in the second half under the pre-set stage where profit margins may have peaked in 2018. Main drivers being decline in housing and auto cycle, political instability, trade relations, nominal GDP decline, higher interest expense, and cost inflation that cannot be recovered in pricing. Investors should remain underweight US equities.
Recent inflation readings have either missed or met expectations at best. Economic growth will decelerate in most G20 economies in 2019. The headline CPI now has an increased sensitivity to goods and commodities prices, the recent 33% fall in oil prices will weigh on the headline inflation rate globally.
The market is already pricing inflation expectations lower with the US 10-year breakeven inflation rate declining 20 bps to 1.95%. Along with the oil price decline, structural deflationary shifts outweigh the wage/price inflation linkage and is more powerful than the downdraft in unemployment.
Treasuries will be appealing to buy and the dollar to reverse its course, however outright positioning may be premature at this point. Traders should plan for a move lower in yields post December FOMC meeting. This view can be materialized through call option strategies. For the dollar to reverse its upward trajectory, a realistic timeline will be 1H19 where the FED will likely pause, and the relative growth leadership of the US economy may also fade.
Trade your view with Saxo
USA 2.75% 15 Feb 2028 Treasury Bond [UNITEDSTATES-2.75-15FEB28]
iShares Barclays 7-10 Year Treasury Bond ETF [IEF:xnas]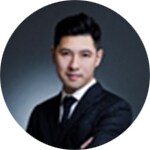 Raymond Cheung
Global Sales Trader, Saxo Capital Markets HK
Over the last week, leaders from China and the United States managed to shower the market with upbeat sentiment by agreeing a 90-day postponement on import tariffs to 200 Billion USD of Chinese goods, followed by a separate commitment from China to lower tariffs on automobiles imported from the US. However, the joyous ambient was short-lived and inadequate.
Equities across Asia and the US soon retreated on the back of doubtful developments and lack of concrete details from said agreements to extend into meaningful speculations. Only 2 days after the meeting conclude, the market already gave way to sell-off pressure and reversed gains substantially back to the level before the summit gathering. Investors are wary of uncertainties which may unfold further adversity down the road, in particular the interest rate decision from FED and the subsequent events after the lapse of 90-day postponement. At this point of time, no genius in the market has a crystal ball to foresee, with a fair amount of confidence, what will happen roughly 3 months from now.
Happening locally, big HSI mover Tencent has been topping the list of biggest short-sold names by dollar value along with a few recognizable red-chip companies. It is becoming obvious that stock traders are not buying the rally in Hong Kong and went ahead net selling through the stock connect link for 8 days in a row, offloading 8.25 Billion HKD into cash as at Monday close. Financials and real estate names followed largely the same fate within the same window of time.
It looks as if traders are already thinking using their worst-case scenario mind – preparing what will happen should the deal between the 2 biggest countries does not fall through come next March. With the fact that the Hang Seng Index is already facing pressure to break 27,000 with all the positive news this week, one can only expect the city's leading index to sink lower, to a level even lower than Oct low, namely 24,500 when the market still had something to look forward to back then. Chances are it will be less optimistic for everyone in by the end of Q1 if China and the US walk away from the table without a deal.
To plan ahead for a forthcoming bearish market, a "Long Put" strategy on Hang Seng Index will help Long-only investors counter, or at least protect, their exposures in case the market indeed moves against their interest in the next 3 months. Recommend Strike level to center around 25,800 to 26,500 range.
Trade your view with Saxo
Hang Seng Index Mar2019 25800 Put [HSI/H19P25800: xhkg]
每周交投最活躍A股 *
Stock Code
Stock Name
Saxo Code
Average Daily Value
Traded RMB
(29 Nov– 5 Dec)
601318 CH Equity
PING AN INSURA-A
601318:xssc
3,706,464,402
000063 CH Equity
ZTE CORP-A
000063:xsec
3,312,894,056
600519 CH Equity
KWEICHOW MOUTA-A
600519:xssc
2,932,696,171
600030 CH Equity
CITIC SECURITI-A
600030:xssc
1,858,596,734
000858 CH Equity
WULIANGYE YIBI-A
000858:xsec
1,708,770,410
000651 CH Equity
GREE ELECTRIC-A
000651:xsec
1,696,524,733
300059 CH Equity
EAST MONEY INF-A
300059:xsec
1,507,695,629
002415 CH Equity
HANGZHOU HIKVI-A
002415:xsec
1,344,251,722
600309 CH Equity
WANHUA CHEMIC-A
600309:xssc
1,334,448,148
002466 CH Equity
TIANQI LITHIUM-A
002466:xsec
1,277,621,778