Focus Trades from SaxoStrats team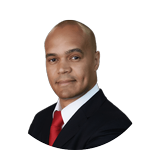 Kay Van-Petersen
Global Macro Strategist
Broader Outlook on Macro View
2019 started off nothing short of volatility in its first week with equities recovering well from its early sell-off. However, with the VIX staying above 20.00, a sustainable equity bounce may be difficult to come across given the headwind from US/CH trade resolution, further fiscal stimulus from US and China, and Brexit development among other complications.
Following one of the worst Decembers in US equities, investors should also bear in mind that (as at time of writing) the S&P index is up 10% from its December low which was building on change in tone from Fed Chair Powell who reiterated that the Fed will listen to the market, much in the same way as 2016 when the Fed hiked only once against 4 projected hikes.
Forex Majors
The consensus is that the Dollar will go through a lower valuation in 2019 but the positioning will take time to materialize. Personally, I feel that high carry Emerging Market FX, such as the Mexican Peso would have a decent "Rock & Roll" year against the likes of major currencies, namely USD, EUR & JPY.
Marking the Brexit deadline on 30-Mar, any massive sell-off on Sterling following a potential hard-exit scenario could be a multi-decade opportunity to go long the British Pound, be it against USD, EUR or JPY. But before the market comes to that stage, chances are mostly random game without significant edge on any odds. A soft or medium styled exit would serve to benefit for sterling crosses in longer term.
The JPY flash crash from two weeks back was a combination of holidays with thin liquidity and a fearful market sentiment and has created quite some turbulent and noises for yen crosses on the market. If the risk-on sentiment across asset classes gets to continue, a return to the critical level of 110/111 for USDJPY may as well be on its way.
Commodities Trending
The new year has bestowed a great start for Oil contracts with gains in high single digits ending the first week. The OPEC is ahead of schedule on their supply cutting plans. The Brent Crude has been trading well above the $50 mark and is on course to tackle higher at the $60-70 range in 2019 while WTI will sit around a $50-60 range.
Gold is breaking out higher on a combination of reasons including price action, technical closed above key resistance of $1235, and the fact that Fed is potentially reaching the end of its hiking cycle. Precious metals complex – including silver – could continue to grind up. Investors in favour of higher leverage on this potential move may want to look at mining ETF names such as GDX, GDXJ & SIL. Or single stock names in the space.
Soybeans, liquefied natural gas & other agricultural products should be given attention as these could be central to the trade discussion between the US & China.
Trade your view with Saxo
[USDMXN Spot]
[USDJPY Spot]
[Brent Crude Oil Futures BZF9]
VanEck Vectors Gold Miners ETF [GDX:arcx]
Global X Silver Miners ETF [SIL:arcx]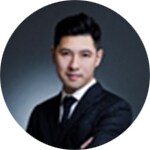 Raymond Cheung
Global Sales Trader, Saxo Capital Markets HK
Slashing Reserve Requirement Ratio
Only a week ago, PBOC announced their most recent cut in Reserve Requirement Ratio (RRR) totalling 1% for banks through a 2-step reduction. The stimulus will unleash 800 Billion yuan on the market and the amount of injected liquidity will help relaxing the funding squeeze ahead of Chinese New Year. Adding liquidity to improving sentiment from easing tension between US and China, local equities markets are staged for a short-term come back in January after massive sell-offs driven by, in my own view, an overshot bearish sentiment last month. Investors can find the most sensitive sectors to ride on a loosened funding among brokers and banks, such as Citic Securities and China Construction Banks, which could present profitable opportunities for short-to-medium term traders.
Last Call for May
Only the 3rd week into the new year, May will be going back to her battle fighting for supporters to join her side on the proposed exit plan on 15-Jan. However, the PM's hope to win votes looks to be growing thinner by the day as the House of Commons take steps to restrict May's authority to act within the period of less than 80 days before Brexit. In contrary to common belief, some Brexit-supporters seem unmoved by the threat of leaving the EU without a deal in place. In the event Hard Brexit indeed comes across, the market could possibly see the pound crashing as much as 25% while house prices will take hit by 30%, sending the country straight into recession abyss. In light of the potentially adverse market conditions coming across, traders can hedge their Sterling exposure using the vast varieties of currency options instruments at Saxo.
Trade your view with Saxo
Citic Securities - H [06030:xhkg]
China Construction Bank – H [00939:xhkg]
Weekly Most Traded A-shares *
Stock Code
Stock Name
Saxo Code
Average Daily
Value Traded RMB
(3 - 9 Jan)
601318 CH Equity
PING AN INSURA-A
601318:xssc
4,471,590,365
600519 CH Equity
KWEICHOW MOUTA-A
600519:xssc
2,207,457,757
000750 CH Equity
SEALAND SECURI-A
000750:xsec
1,924,982,914
000063 CH Equity
ZTE CORP-A
000063:xsec
1,876,448,558
600776 CH Equity
EASTERN COMMUN-A
600776:xssc
1,832,888,469
000651 CH Equity
GREE ELECTRIC-A
000651:xsec
1,765,534,814
300059 CH Equity
EAST MONEY INF-A
300059:xsec
1,712,894,368
000735 CH Equity
LUONIUSHAN CO-A
000735:xsec
1,698,548,653
002230 CH Equity
IFLYTEK CO LTD-A
002230:xsec
1,645,112,416
600276 CH Equity
JIANGSU HENGRU-A
600276:xssc
1,318,936,075