Focus Trades from SaxoStrats team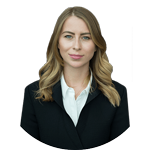 Eleanor Creagh
Australian market strategist, Saxo Bank
Equities
Markets await before the "Dinner of the Decade"
Investors are staying put before the Xi/Trump G20 meeting with hopes of positive catalyst to turn sentiment around. We fade Trump's latest comments as a part of his negotiation tactic, considering the US President was never going to take tariffs off the table before the meeting in Buenos Aires.
It is in both parties' interests to arrive at a short-term deal. For China, a tariff truce would allow breathing room against the backdrop of its weakening economy. For the US, further tariffs would hurt the local consumers and corporate earnings. With the recent retreats in the S&P500, Trump should have enough reasons, if not pressure, to come up with an agreement with China to move forward.
The most optimistic outcome that we could hope for is a tariff truce, negating the possibility of tariff increase in January and further impending lifts. Investors should prepare for a tradable risk bounce should a deal come through at G20, but it is still unlikely to structurally reverse sentiment as the underlying US/China relationship still hinders on the attrition unfolding over technological and economic dominance, which a short-term truce can only help little.
Thinning ability to continue monetary tightening
The San Francisco FED have released results reiterating Saxo's thesis that the inflation cycle has peaked. In view of the sliding oil prices, the deflationary pressure will pull ISM down as US oil patch is a large factor within the ISM as well as the headline CPI readings in coming months.
Inflation is no longer accelerating. Structural disinflationary forces are more powerful than the cyclical downdraft in unemployment. As we enter 1H of 2019, FED should revisit its monetary policy pacing as economic slowdown and tightening of financial conditions becomes more evident.
Trade your view with Saxo
Jan 2019 118 strike Calls on TLT ETF [TLT/04F19C118:xcbf]
IEF ETF - 7-10year [IEF:xnas]
IEI ETF - 3-7year [IEI:xnas]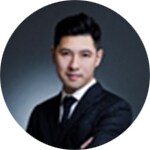 Raymond Cheung
Global Sales Trader, Saxo Capital Markets HK
China and Hong Kong
Market turnover in Hong Kong has started to trim since the start of October with investors betting eyes on several key themes surrounding higher interest rates, strong US-dollars, Brexit development, and now the G20 meeting.
Entering November, the southbound (or China money) net outflow has further rolled up in size with outflowing cash from the last 5 days netting almost 96% higher than the week earlier. It is not difficult to see people in China – retailers and institutions alike - are trying to cash out from the Hong Kong equities market before the G20 meeting, which could yield extreme outcomes and move the market in potentially opposite directions. The concerns are legit especially when factoring in not just the trade tensions between US and China, but also issues among other emerging markets and Eurozone which will also be addressed in the summit.
We would recommend traders to prepare for both bullish and bearish scenarios hinging on the meeting outcome of whether or not China and US will agree a deal. One efficient approach to prepare for such choppy market is leveraging options strategy – combination of 2 or more equity options leg. Among all choices of combination, Long Straddle (Long Call and Long Put) would serve to capture profit should an underlying stock move drastically in either direction within a short period of time.
Trade your view with Saxo
Long Straddle on Tencent at 310 strike
Buy Dec2018 310 strike Call on Tencent [00700/Z18C310:xhkg]
Buy Dec2018 310 strike Put on Tencent [00700/Z18P310:xhkg]
Currencies
RBNZ released its latest Financial Stability Report on last Wednesday (28-Nov) where the central bank reiterated that the financial system risk remains high in the near term and that it would ease mortgage restrictions starting 2019 bearing the note that high debt and asset prices will leave global economy and domestic households vulnerable to financial risks. Governor Orr has been one of the more consistent doves among central bankers, who is the top advocate for reduced loan to value restrictions (LVR) in the local mortgage market. The latest statement from RBNZ clarified the tone for further monetary easing in the future subject to market conditions in the coming months. Prior to the release of RBNZ's Financial Stability Report, NZD struggled to hold its ground but the kiwi soon found footing and worked higher in the morning after the FSR with reinforced confidence clearing uncertainties out of the way. One might want to be mindful about the support duration for stronger kiwi as it could fade anytime until the end of the Xi-Trump summit.
On the US front, the FED recently appointed a second-in-command Richard Clarida who made a carefully-worded speech on Tuesday along with FED chairman Powell. Clarida is a dovish figure as he backed more data-dependency for further rates decisions from the current level. The FED is sharply aware of the slowdown in the US economy and that the rate hike decision will take into account of slowdown overseas and almost 2-months of market volatility. These factors will likely impede the decision of further tightening measures from an otherwise quarterly cycle of rate hike.
Trade your view with Saxo
[AUDNZD Spot]
[USDJPY Spot]
Weekly Most Traded A-shares*
Stock Code
Stock Name
Saxo Code
Average Daily Value
Traded RMB
(22-28 Nov)
601318 CH Equity
PING AN INSURA-A
601318:xssc
2,495,409,470
000063 CH Equity
ZTE CORP-A
000063:xsec
2,248,233,890
600635 CH Equity
SHANGHAI DAZHO-A
600635:xssc
1,771,461,563
600604 CH Equity
SHANGHAI SHIBE-A
600604:xssc
1,496,846,697
600030 CH Equity
CITIC SECURITI-A
600030:xssc
1,491,110,582
300059 CH Equity
EAST MONEY INF-A
300059:xsec
1,391,703,886
600895 CH Equity
SHANG ZHANGJIA-A
600895:xssc
1,315,153,849
600519 CH Equity
KWEICHOW MOUTA-A
600519:xssc
1,206,400,664
600783 CH Equity
LUXIN VENTURE-A
600783:xssc
1,021,373,678
600518 CH Equity
KANGMEI PHARMA-A
600518:xssc
939,120,634