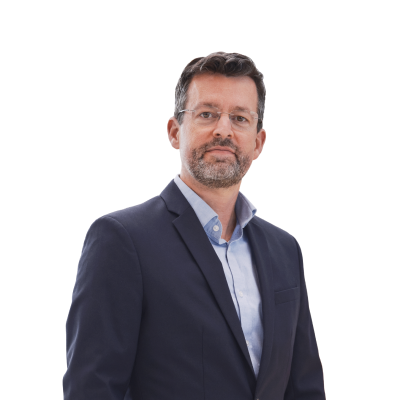 John Hardy
Head of FX Strategy, Saxo Bank Group
Summary: Market volatility continues to see muted contagion into FX as yesterday's chunky rally on Wall Street failed to elicit much more than a head nod. Too many conflicting narratives and a frozen CNY rate are the likely culprits here, but the pressure on the euro is beginning to stand out a bit more in today's session.
---
Headline exhaustion and further headline risk on Italy's budget and Brexit may be making traders hesitant to commit to a position in the euro or sterling, respectively until we get more clarity in either direction, a prospect that feels weeks away at best. Also weighing on global markets is whether China will choose to abandon the CNY floor.

Italian BTPs are stuck in the middle of the local range after the EU yesterday asked Italy to resubmit its 2019 budget, an unprecedented stop. Italy's Finance Minister Tria was out this morning making conciliatory noises, but the Lega's Salvini and FSM's Di Maio call all of the shots here and are not likely to back down one centimeter. Their confrontational stance on the budget has seen their aggregate popularity in the polls rise from just below the 50% level at the election to well north of 60% – mostly down to a doubling of the Lega's popularity, while FSM has only faded slightly. A recent poll suggests that a majority of Italians now are in favour of leaving the EU, even if a stronger majority are in favour of keeping the euro. Could the populists begin to dangle an election to solidify their majority with the embedded promise of an "Italexit" referendum threat if the EU refuses to back down?

EU existential risks remain front-burner through the weekend as the Hesse state election in Germany could prove a precursor to a Merkel exit at the CDU party powwow in December, as well as the risk that the collapsing SPD pulls out of the grand coalition to avoid further carnage and leaking of voters to the Greens and generally leaving Germany's political scene adrift at least until the next election in 2021.

This morning's Riksbank meeting disappointed with its cautious tone and the lack of a commitment to a move in December, as the "December of February" language was retained and the CPI forecasts for 2019 and 2020 were kept unchanged despite some recent hotter inflation data. For some reason, 2019 growth expectations were revised down to 1.9% from 2.0%. In short, this meeting has so far not pressed the hawkish buttons the market was looking for and EURSEK could get lost in limbo again above 9.30 unless Governor Ingves pulls something out of his hat at the press conference.

In EM, watch USDBRL ahead of and after this weekend, which should see the right populist Bolsonaro, seen as a Trump-like figure (or Duterte-like), winning the second round vote. USDBRL is approaching the 200-day moving average and enthusiasm for BRL is rather remarkable given the wobbly global backdrop and concerns on China, etc. Brazil is a major commodity exporter to China, with some 19% of its exports China-bound in 2016. Brazil's credit spreads have improved in line with the BRL rally, but a further strengthening will require a President Bolsonaro to discipline the fiscal outlays linked to Brazil's overgenerous pension system.

Also on the EM agenda is South Africa and the 14.00 level in USDZAR as the market looks for signs that the South African government is showing the required fiscal prudence to continue to shore up the ZAR's prospects when Finance Minister Mboweni unveils a mid-term budget policy statement this afternoon.

Chart: EURJPY

EU existential risks and a new global risk-off move would likely favour EURJPY downside, a prospect we have visited many times before, but the two-way headline risk and recent rise in bond yields have kept the action very choppy. Still, as long as risk appetite remains nervous and the Italy budget stand-off continues – which we feel it will – the downside risk appears greater. The next area of interest lower ist he big 125.00 zone where the action was twice supported earlier this year.
The G-10 rundown

USD – holding the greenback back are positioning and weak risk appetite finally starting to erode Fed policy expectations, but on the other hand, the bid dollar's endless liquidity is still attractive if markets remain in a funk.

EUR – EURUSD testing the 1.1432 lows this morning after a couple of weak flash October manufacturing PMI's from France and Germany (not yet seen the Euro Zone release yet) and on the uncertainty linked to further existential pain.

JPY – JPY looks firm against European currencies, but the only manages to pick up strength versus the greenback when "risk off" heats up sufficiently to see safe haven seeking in government bonds – keeping the BoJ's YCC policy in the background.

GBP – EURGBP hovering right at the 200-day moving average as dual headline risk a constant threat from both sides of the exchange rate. Discord from within May's own cabinet and mutiny from other Tory party members the chief risks du jour.

CHF – EU existential pain could extend the upside for the franc here, particularly if BTP yields start to threaten the highs again. A failure through 1.1400 in EURCHF looks technically significant.

AUD – the Aussie in nowhere land – look at the Australian banks and big mining stocks – the biggest driver of a massive 10%+ correction in Australian equities from multi-year highs just a few months ago. But AUD may remain stuck in the mud until we see a pulse in the USDCNY.

CAD – an ugly sell-off in oil not yet seeing spillover into CAD, where the market awaits a likely hike from the Bank of Canada today. The loonie will likely prove vulnerable if Poloz and company fail to put a fairly hawkish spin on forward expectations. Technically, CAD bears will want USDCAD to remain above the 1.3000-1.3050 pivot zone.

NZD – ditto for comments on AUD, though with a bit of extra energy if the AUDNZD level rises back above 1.0850 – suggesting the recent downside break was a red herring. New Zealand reports its trade balance late today, and the country's large and recently widening current account deficit should be a strong concern if we dip back into another cycle of risk off.

SEK – a real disappointment to the market's lean from the Riksbank today after a very hot September inflation report from Sweden, nevertheless this may just mean more limbo within recent ranges rather than a decided SEK sell-off of any note.

NOK – Norges Bank likely to recycle their previous stance tomorrow and the heavy sell-off in oil prices will offer little support for NOK. Dare we ask the question now: if EU existential risks get bad enough, wouldn't that at some point prove NOK positive? Think back to 2011-12 and how well SEK and NOK performed versus the Euro. Shortly put, in the big picture the EURNOK direction risk looks pointed firmly lower.

Upcoming Economic Calendar Highlights (all times GMT)

1345 – US Oct. Flash Markit PMI's
1400 – Bank of Canada Rate Decision
1400 – US Sep. New Home Sales
1430 – US Weekly Crude Oil/Product Inventories
1530 – US Fed's Bullard (Non-voter) to speak
1710 – US Fed's Mester (Voter) to speak
1800 – US Fed's Beige Book
2145 – New Zealand Trade Balance
2300 – South Korea Q3 GDP Estimate