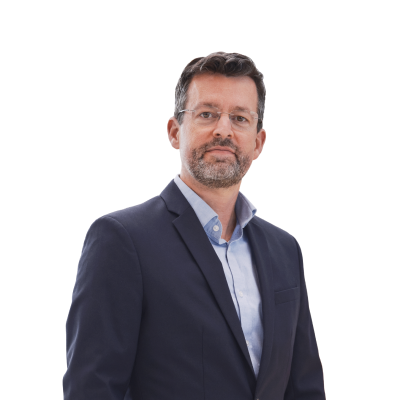 John Hardy
Head of FX Strategy, Saxo Bank Group
The US markets turned quickly yesterday after the meltdown inspired by President Trump's fresh threats to place tariffs on Chinese imports. It this threat can't sustain even 24 hours of risk aversion, it is hard to understand what can at this point. We haven't entirely rejected yesterday's sell-off, but we're well on the way, and the simple inability to sustain the negative energy in major equities and the bid in Treasuries speaks volumes.

The most interesting of the two markets is perhaps the US Treasury market, where the bid in long Treasuries was rather weak given the energy level shown elsewhere. The US 10-year benchmark only managed a five basis point range on the day and has entirely erased yesterday's brief dip in yields.

This keeps the 3.00% pivot level in play in that US 10-year benchmark, a level that has been in play since February. A strong new rise above suggests that avoiding a DM equity meltdown may not mean any relief for emerging markets if this means that US yields can rise again in anticipation of further Fed hikes and on the blitz of US Treasury issuances this year. The Turkish lira is the weakest link among the more liquid EMs and this weekend sees a Turkish election, formerly believed to be a foregone conclusion in President Erdogan's favour, but now doubt has crept in due to the economic disaster. In the meantime, Turkey's insufficient reserves are declining and its credit spreads on USD-denominated debt continue to widen.

Tomorrow sees now fewer than four notable central bank meetings, with Norway perhaps set to maintain its schedule of a slow march to a very slow rate hike path. Elsewhere, the Swiss National Bank is not expected to do anything, while the Bank of England will be scrutinised for any clues on the potential for an August hike (we have our doubts) with a Brexit-related parliamentary vote possibly more pivotal in the near term (more below). Mexico's central bank is set to hike 25 bps (consensus – sending a message to markets would require a 50 bps hike) ahead of the pivotal July 1 election.

Chart: USDCHF

The degree to which the US dollar can continue its broader rally if risk appetite stabilizes here is an open question. But in yield-sensitive pairings like USDJPY and USDCHF, a clearing of the trade war reaction and a fresh rise in US yields could see the USD outperforming even if the greenback heads sideways elsewhere. In USDCHF, the situation is rather interesting around the range highs just above 1.0050, with a break possibly leading to a look at the multi-year highs above 1.0300. At the same time, CHF presents idiosyncratic headline risks linked to the EU existential threats.
The G-10 rundown

USD – as noted above, the USD rally could switch gears depending on whether US yields rebound and possibly rally more against the lower yielders rather than the G10 smalls, but regardless, it will take a considerable sell-off to turn the tide from here.

EUR – EURUSD still asking to probe the massive 1.1500 pivot zone, but see value beginning to mount rapidly below that level. EU existential risks linked to Italy have faded as the BTP 2-year is back down to 62 basis points at present. But the threat to Merkel's leadership should receive more attention over the next couple of weeks.

JPY – the JPY cross sell-off was quick and brutal but hasn't sustained, calling into question whether the trade war threat can derail markets for now. If US yields rise again, the yen could slip back to defensive mode – the next session or two is critical.

GBP – two months of nothing in EURGBP says it all. And how does one price a parliamentary victory today in the "meaningful vote" issue – as more likely to lead to an eventual Bremain or as simply increasing uncertainty, which is nearly total anyway? Tomorrow's BoE seems unlikely to produce major developments, but given the 50/50 probability of an August hike, scrutiny clues will be intense.

CHF – Italy-linked existential worries have faded quickly, but German-linked uncertainty has suddenly spiked – with EURCHF anchored around the 1.1500 area for now. If EU-linked worries remain sidelined and global bond yields rise, the focus on USDCHF could pick up if parity comes into view again (massive resistance line just above 1.0050 extending back into 2017).

AUD – a modest bounce in the Aussie's fortunes from yesterday's low as Asian markets have tried to engineer a bounce. Still, key commodity prices aren't supportive and Australia's exports feed Asian export powers, so the country/currency is one of the weaker links in a trade war scenario.

CAD – the loonie has been in for a drubbing on the recent drop in oil prices and the worry that China could focus on US energy exports for future tariffs, as this could see North American crude grades trading at even steeper discounts. USDCAD has broken free and no real resistance until 1.3700-plus.

NZD – AUDNZD managing a bounce as Asian markets revived slightly. New Zealand reports Q1 GDP tonight – a miss would be very badly received, given the RBNZ's insistence that policy could move in either direction.

SEK – EURSEK has rallied sufficiently to neutralise the downside threat, but further upside would likely require further signs of EU economic weakness or a new aggravation of EU existential risks/fresh ugly decline in risk appetite.

NOK – a Norges Bank meeting tomorrow with little strong signaling expected given the lack of any urgency from Norway's data to tighten the timeline for eventual hikes. Risk appetite and oil the likely deciding factors.

Upcoming Economic Calendar Highlights (all times GMT)

• 0800 – South Africa May CPI
• 0800-0945 – ECB' speakers at Sintra conference
• 1330 – ECB's Draghi, Fed's Powell, BoJ's Kuroda, RBA's Lowe at Sintra conference
• 1400 – US May Existing Home Sales
• 1430 – US Weekly DoE Crude Oil/Product Inventories
• 2245 – New Zealand Q1 GDP