The value of your investments can go down as well as up. Losses can exceed deposits on margin products. Please ensure you understand the risks.
right-click-context-menus-now-available-in-saxotradergo
Page Content:
​Right-click menus are now available on all major components in the SaxoTraderGO platform giving quick convenient access for trading instruments, opening in charts, module settings and options.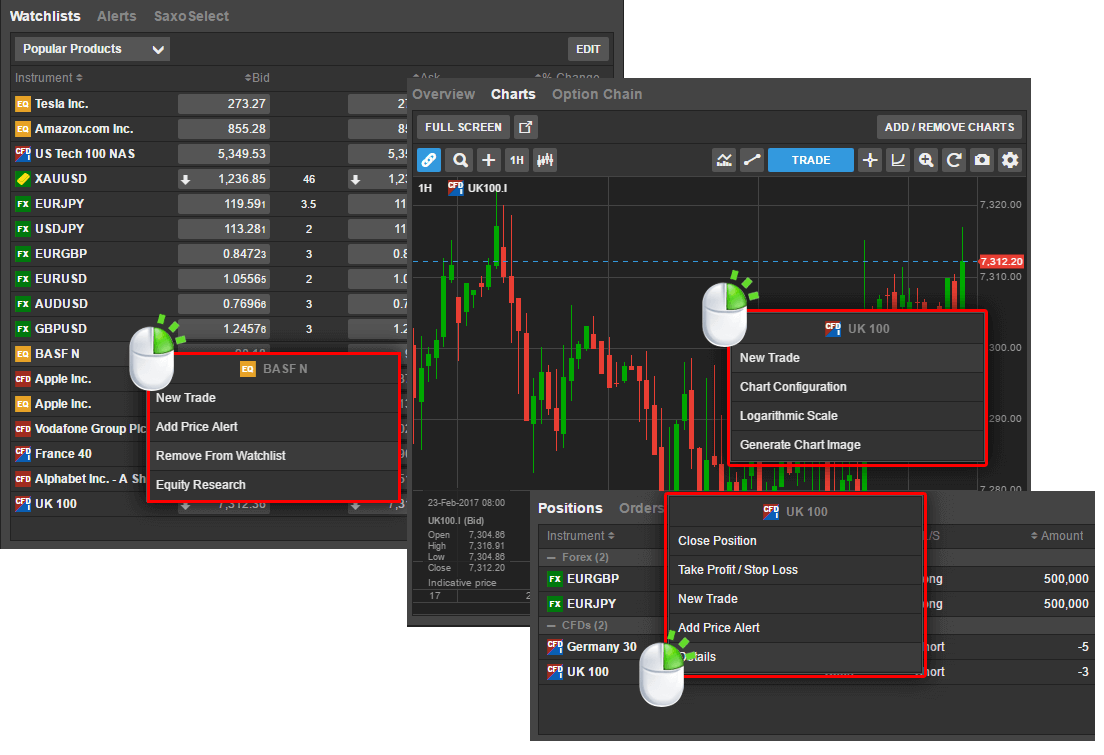 Some of the functions available from the right-click menus include:
Trading an instrument
Closing a position​​
Cancelling, editing and changing orders to market orders
Removing instruments from the Watchlist
Add a price alert for an instrument
Add Take Profit and Stop loss orders to a position
Access to  position and order details
Removing instruments from the Watchlist
Chart configuration
We will continue to enhance right-click with additional functionality over the coming months.
Title: Right-click context menus now available in SaxoTraderGO