online-bond-trading-now-available
Title: Online bond trading now available
Page Content:
​​Saxo is pleased to announce that our online bond trading solution is now available, offering over 5,000 investment-grade, high-yield corporate and government bonds from around the globe in 20 currencies.
We have combined our technology and relationships with 40 of the largest liquidity providers in the bond markets to offer a transparent, more efficient and less costly solution for trading fixed income products. Unlike the slow manual process of trading bonds on a "request for quote" basis, our online solution allows traders to fully explore the liquidity and range of prices available in the marketplace.
To enable Bonds on the platform
Bonds are tradable through the SaxoTraderGO platform and can be enabled under Settings > Trading products.
​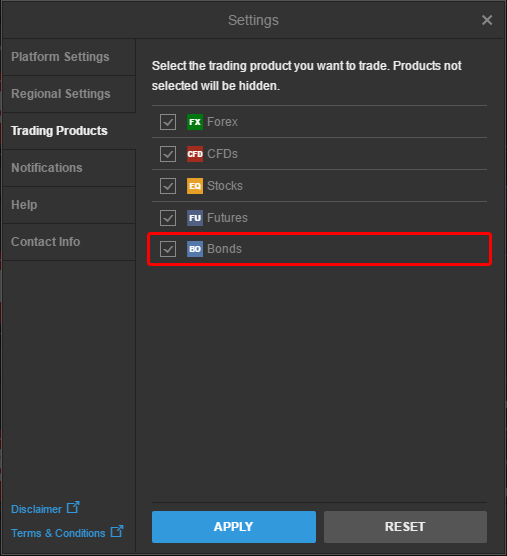 ​