All trading carries risk. Products traded on margin carry a high risk of rapid loss and losses can exceed deposits on some products. Ensure you understand the risks.
value-of-option-positions-to-be-itemised-separately-in-account-overview-jan-2017
Page Content:
​To improve breakdown of the Account Value across cash, margin and option positions, the value of options positions will be itemised separately in Account Overview.
Currently, in the Account details in SaxoTraderGO and SaxoTrader:
the value of FX Options is currently included in under P/L, Margin Positions
the value of Exchange Traded Options is currently included under Market value, Cash Positions
A new dedicated Market value, Option Positions field will soon be added and the values of FX and Exchange Traded Options will be moved to this new field.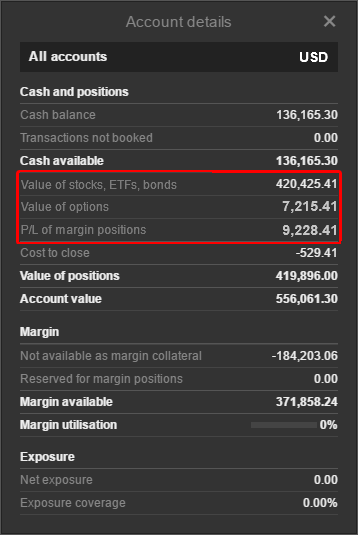 Further details will follow in next month's notification.
​​​
Title: Value of Option Positions to be itemised separately in Account Overview