All trading carries risk. Products traded on margin carry a high risk of rapid loss and losses can exceed deposits on some products. Ensure you understand the risks.
Trading-from-the-Watchlist-in-SaxoTrader
Page Content:
​​​​Changes have been made to the Watchlist where clicking the Bid/Ask button for Stock CFDs, Stocks, Futures and ETOs directly places a market order if you are subscribing to live prices for the instrument.
For instruments on delayed prices, the Watchlist will continue to launch a Trade Ticket.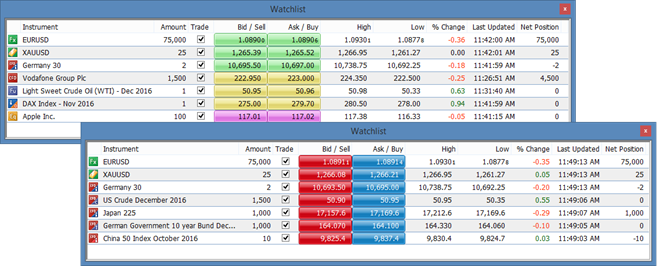 ​
Title: Trading from the Watchlist in SaxoTrader