All trading carries risk. Products traded on margin carry a high risk of rapid loss and losses can exceed deposits on some products. Ensure you understand the risks.
saxoTrader-trade-panel-removed-from-watchlist
Title: SaxoTrader – Trade Panel removed from Watchlist
Page Content:
​​​​​As part of a usability clean-up, the Trade Panel at the bottom of the Watchlist has been retired due to low usage.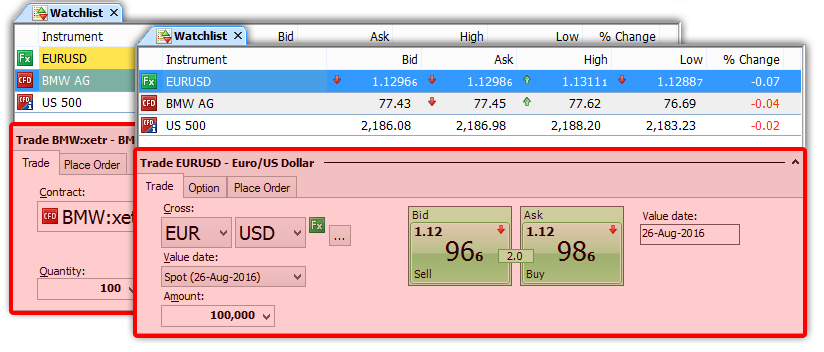 If you miss this functionality, we recommend that you open a trade ticket in you view and link it to your Watchlist – the instrument in the Trade Ticket will update with selected instruments in the Watchlist in the same way as the Trade Panel.