All trading carries risk. Products traded on margin carry a high risk of rapid loss and losses can exceed deposits on some products. Ensure you understand the risks.
new-option-chain-in-SaxoTraderGO
Title: New Option Chain in SaxoTraderGO
Page Content:
Saxo is pleased to announce the launch of an Option Chain on the SaxoTraderGO platform at the end of October 2016. The new Option Chain will allow trading of FX Options and Exchange Traded Options on stocks, indices and futures.
Features of the new Option Chain include:
Option Chain can be linked to the Watchlist, allowing fast switching between instruments from the Watchlist
FX Vanilla and FX Touch Options
In-the-money highlighting of strikes
Shows the underlying instrument price information
Customisable number of strikes shown for each expiry
Customisable columns, including Greeks and volatilities for US stock options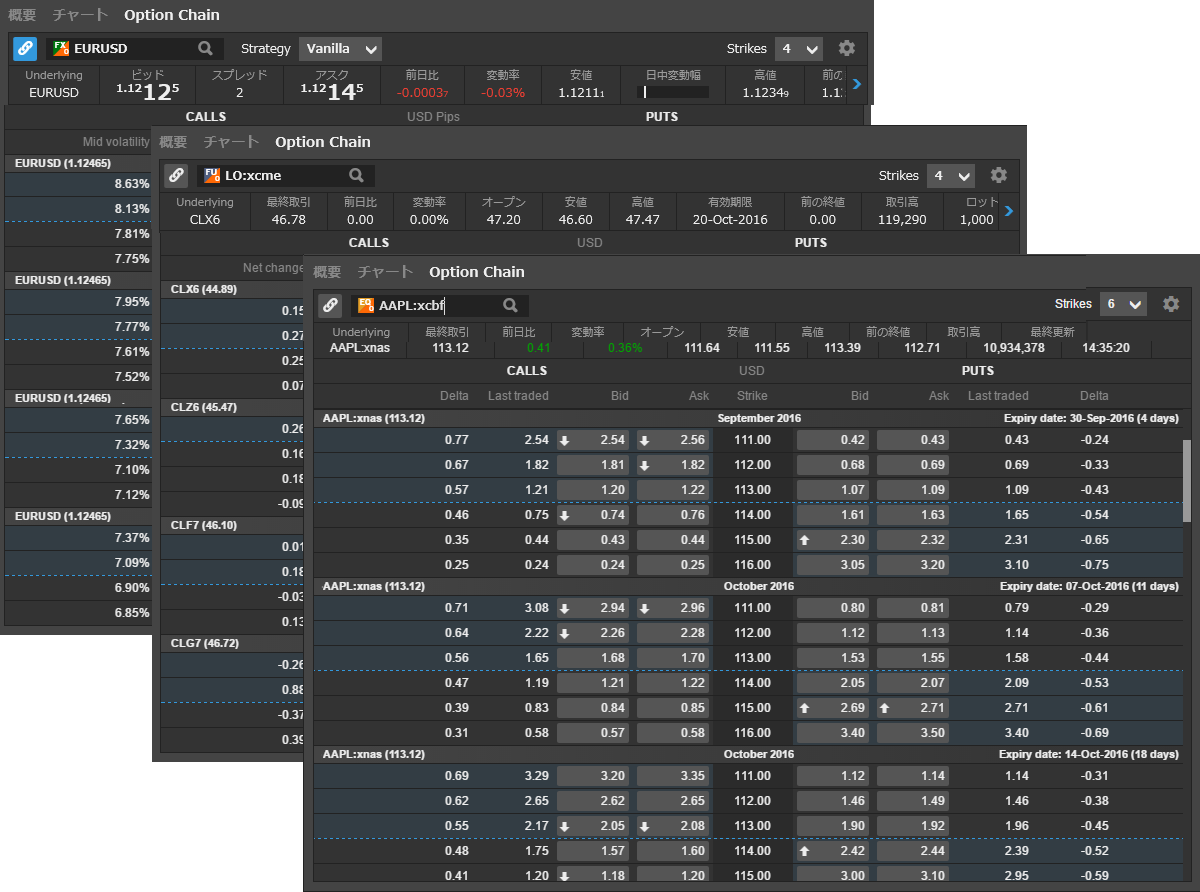 The Option Chain will initially be available in SaxoTraderGO for desktop, with Tablet and Phone GO to follow later.