All trading carries risk. Products traded on margin carry a high risk of rapid loss and losses can exceed deposits on some products. Ensure you understand the risks.
android-fingerprint-login-on-saxotradergo-jan-2017
Page Content:
​An update to the SaxoTraderGO Android Application in December allows you to login to the platform ​​​using the Android Fingerprint Scanner, giving clients running Android 6.0 or above more convenient access to the SaxoTraderGO platform.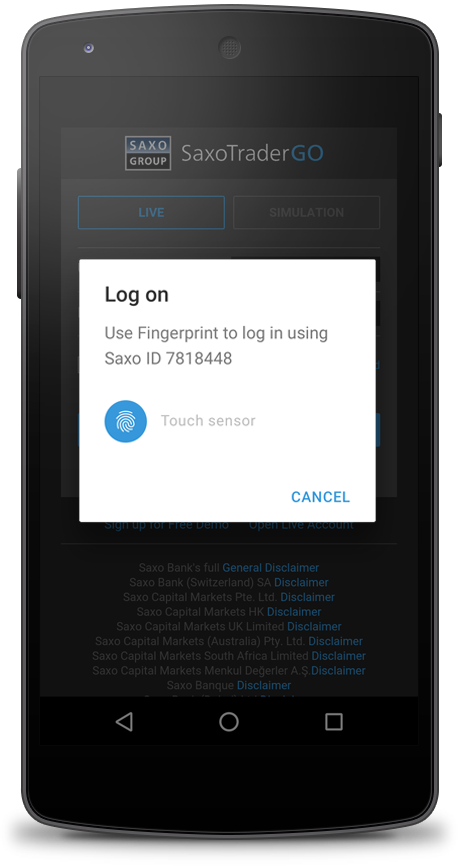 Title: Android Fingerprint Login on SaxoTraderGO