MiFID II at Saxo Bank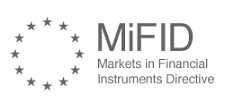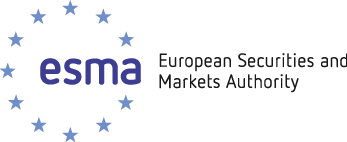 What MiFID II means to you
Saxo Bank has always based itself on honesty, transparency and putting the interests of clients at the forefront of everything we do. We are now pleased to support MiFID II which makes our very principles into firm regulatory requirements.
We are sure you will welcome MiFID II and the new levels of protection and transparency it offers. Especially having more detailed and accessible trading costs, the breakdowns of costs in reporting, and also the protection offered through the Target Market Assessment and PRIIPS KIDS descriptions of manufactured products.
The following describes MIFID II and some of the features we are introducing for your protection.
What is MIFID and MIFID II
The Markets in Financial Instruments Directive (MiFID) is European Union legislation that regulates firms providing services in 'financial instruments' to clients (shares, bonds, units in collective investment schemes and derivatives) and the venues where those instruments are traded.
From 3rd January 2018, new legislation 2014/65/EU (known as MiFID II) comes into effect which contains a number of initiatives to strengthen investor protection and improve transparency and reporting.
A number of features are being introduced by Saxo Bank to comply with these initiatives.
Target Market Assessment / Appropriateness Test
MiFID II requires that we differentiate between Complex and Non-Complex products. For complex products we are required to offer a Target Market Assessment and Appropriateness Test and offer appropriate reporting and risk warnings to non-professional clients.
Read more about the new TMA and Appropriateness Test
Disclosure of costs and charges
MIFID II requires that we disclose all costs and charges to clients on both an ex-ante (pre-trade) and post-trade basis.
Pre-trade cost disclosure
For pre-trade cost disclosures, we are introducing a new Trading Conditions component in the platforms which itemizes the trading and holding costs for trading an instrument in detail. Trading conditions for the selected instrument are closely integrated and easily accessible from all trade modules and trading areas in the platform.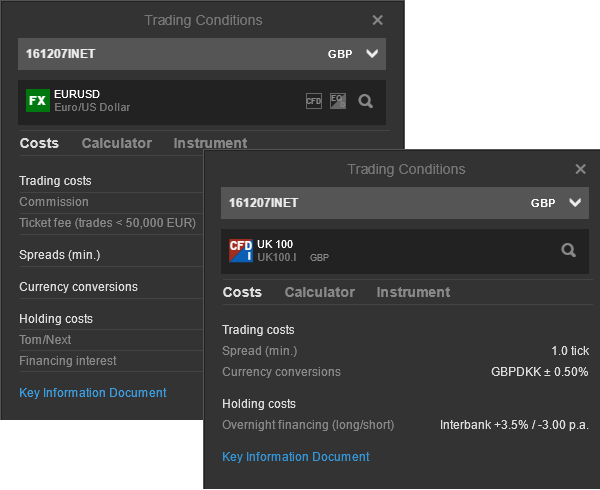 Read more about the new Trading Conditions
Post-trade cost disclosure
For post-trade cost disclosures, we are offering a new Portfolio Overview report which itemizes costs and charges incurred on the products and instrument you have traded. The Portfolio Overview is available in the Account Section in the platforms.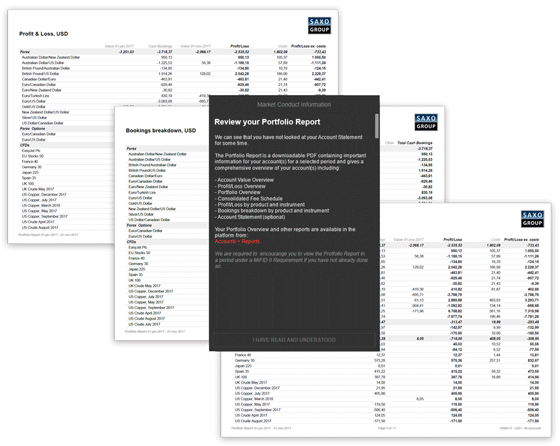 PRIIPs Key Information Documents (PRIIPS KIDS)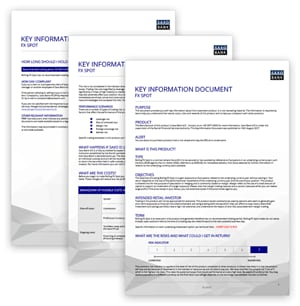 In addition to MiFID II, a new Packaged Retail and Insurance-based Investment Products (PRIIPs) Regulation comes into effect on 1st January 2018 which requires financial product "manufacturers" to produce Key Information Documents (KIDs) for each product they produce describing the key features, costs, risks and rewards.
PRIIPS KIDs for products where Saxo Bank is the manufacturer can be found here:
FX
FX options
CFD Stocks and ETPs
CFD Indices
CFD Futures
For non-PRIIPS products (exchange-traded and managed funds) access to the manufacturers KIDs will be available through the platforms where one is available.
Best Execution Policy
Saxo Bank has a duty to act honestly, fairly, professionally and in the best interest of the client. In relation to order execution, Saxo Bank is required to take sufficient steps to obtain the best possible result when executing client orders or when placing orders with, or transmitting orders to, other entities to execute.

Our full Order Execution Policy in compliance with MiFID II is available here.
Depreciation Messages
MiFID II requires that we notify clients if the value of their 'contingent liability transactions' (trades in margin-based product) positions falls by 10% and then of further falls in increments of 10%.
For clients with managed accounts (Saxo Select accounts for example), we are required to notify clients if the value of their managed account falls by 10% in a period and then of further falls in increments of 10%.
To comply with these requirements, we will be delivering position and account depreciation notifications through the platforms and also by email.
The value of your investments can go down as well as up. Losses can exceed deposits on margin products. Please ensure you understand the risks.
Saxo Markets UK Ltd (SCML) is authorised and regulated by the Financial Conduct Authority, Firm Reference Number 551422. Registered address: 26th Floor, 40 Bank Street, Canary Wharf, London E14 5DA. Company number 7413871.
This website, including the information and materials contained in it, are not directed at, or intended for distribution to or use by, any person or entity who is a citizen or resident of or located in the United States, Belgium or any other jurisdiction where such distribution, publication, availability or use would be contrary to applicable law or regulation.
It is important that you understand that with investments, your capital is at risk. Past performance is not a guide to future performance. It is your responsibility to ensure that you make an informed decision about whether or not to invest with us. If you are still unsure if investing is right for you, please seek independent advice. SCML assumes no liability for any loss sustained from trading in accordance with a recommendation.
Apple, iPad and iPhone are trademarks of Apple Inc., registered in the U.S. and other countries. App Store is a service mark of Apple Inc. Android is a trademark of Google Inc.