How the French election will impact forex markets
Investors' French election focus has been on Marine Le Pen, but we prefer to see the vote as a hurdle to be cleared before we get down to the real issue: the European Union's creaky foundation and the unsustainable status quo.

In the age of Brexit and Trump, the world has obsessed over the nationalist Le Pen's polling fortunes, but those of her rivals are equally important. At the moment, the "nightmare scenario" is one in which the left's Jean-Luc Melenchon and Benoit Hamon draw enough voter support to force the centre out of the first voting round.

This scenario aside, a second-round Le Pen victory would require either miraculously low voter turnout or for the relatively consistent French polling to prove stunningly wrong.

In other words, any outcome save a strong second-round Macron win is low-odds stuff. So rather than fretting these scenarios and whether the euro would drop 10-20% were Le Pen to win (it probably would), let us consider what a Macron victory might bring for both the EU and EUR.


Any outcome save a strong second-round Macron win is low-odds stuff. So rather than fretting these scenarios, let us consider what a Macron victory might bring for both the EU and the Euro.
John Hardy – Head of FX Strategy
Populism versus the periphery
In our view, any Macron relief rally could prove relatively restrained as the key overhanging uncertainty is not a Le Pen-inspired Frexit, but the perilous state of Italy's finances and the general unsustainability of the Eurozone framework for Italy as well as other peripheral fiscal basket cases like Portugal and Greece.

At the heart of the problem is the Eurozone's unstable foundation of one central bank and currency with 19 independent sovereign fiscal authorities and no mutualisation of EU debt. In recent years, to avoid crisis, the European Central Bank has used quantitative easing to "extend and pretend" its way out of what would have been a string of sovereign debt defaults at the periphery. In short, Draghi has bought EU politicians years of time and the luxury of not having to make tough reforms.

This time, however, is running out. Ironically, the next EU political crisis could come about because of a rapidly improving economy. Most Eurozone economies are virtually booming, and France is no laggard but a leader. The greatest irony is that the coming 12-24 months could see not only German, but also French outperformance as investment and sentiment improves on the promise of Macron-led reforms.

This would leave the ECB with no excuse not to taper QE next year. That, together with rising yields, could spike concerns that the weakest peripheral countries won't be able to roll their debt at higher yields.

In other words, no matter how much EU growth prospects pick up from here, they won't pick up sufficiently at the periphery to avoid more uncertainty on the trajectory of sovereign debt if the ECB slows balance-sheet growth and pulls away from supporting sovereign bond markets.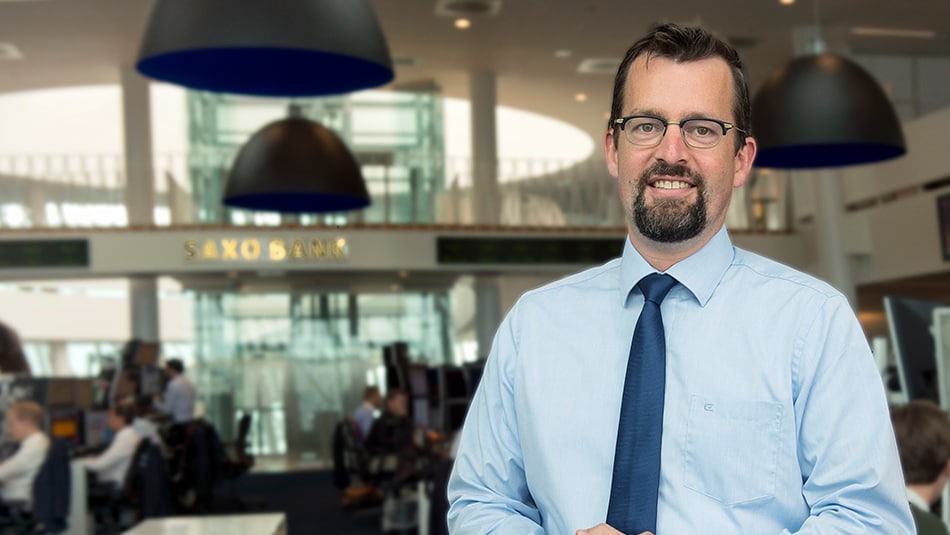 John Hardy – Head of FX Strategy
Why EUR needs debt mutualisation
Debt mutualisation wouldn't have to happen overnight or all at once – it can start in increments of, say, 20% of GDP or come in the guise of "infrastructure" or "common defense" bonds – it doesn't matter. It's all about the path toward mutualisation rather than the scale. Until we see that path toward mutualisation, EUR is likely to remain undervalued and could get cheaper still if the risk Eurozone disintregration continues to rise.

Any noise on serious ECB tapering without a path to debt mutualisation is idle talk.

There is, however, some promise for a more integrated future if Macron is France's new president. He maintains a pro-EU outward posture though he clearly recognises the union's dysfunction and wants to reform and democratise its institutions.

But Macron will need a partner to move the needle, and on that account, the entire situation is also bound up in the outcome of the German election in October. While current German chancellor Merkel is no EU sceptic, the SPD's Schulz is likely the more suitably Eu-committed politician.

Beyond France
Coming into 2017, we thought it was all about France, but the future of the EU is as much about Germany. A more integrated Europe would likely require a full commitment to reform and a Macron/Schulz victory.

If we see ECB policy normalisation in the context of a clear path toward the beginning of debt mutualisation, EURUSD should be trading closer to 1.20, especially if Trump continues to founder with his policy initiatives.

If Trump is able to pull a rabbit or two out from under his hat while EU peripheral spreads continue to widen as no new path toward a more integrated Europe materialises, however, we could see EURUSD well south of parity by year-end – especially if Macron's margin of victory isn't large enough to give him a mandate for real change.