Stock Transfers & Corporate Actions
How to request a stock transfer through the platform
To transfer a stock to or from Saxo Capital Markets, you as the IB or the client can do so on the platform or Webconnect.
'Launch deposit and transfer module in PRO from Menu'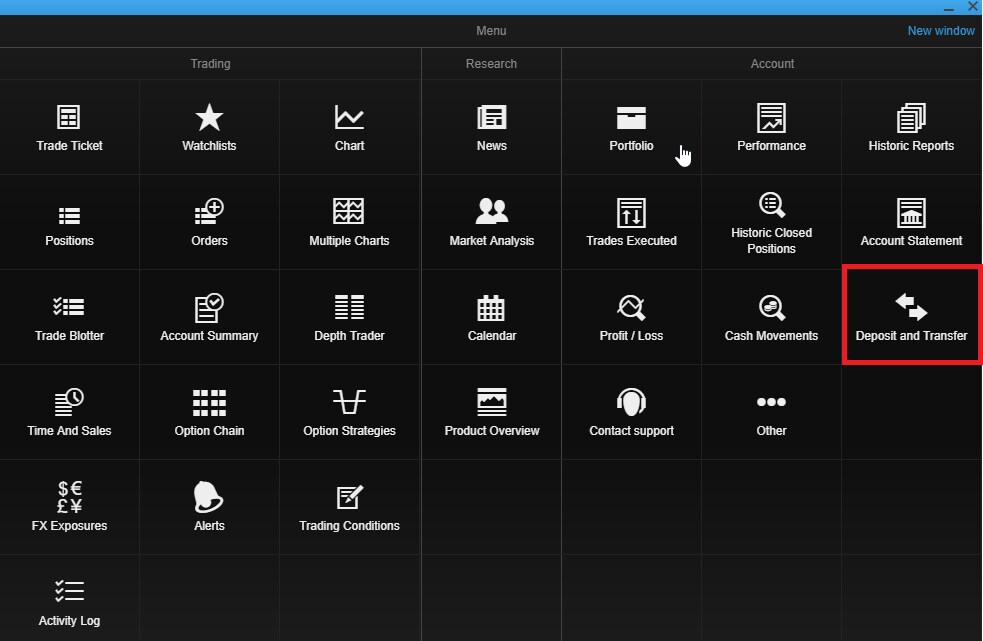 'Click on Securities Transfer'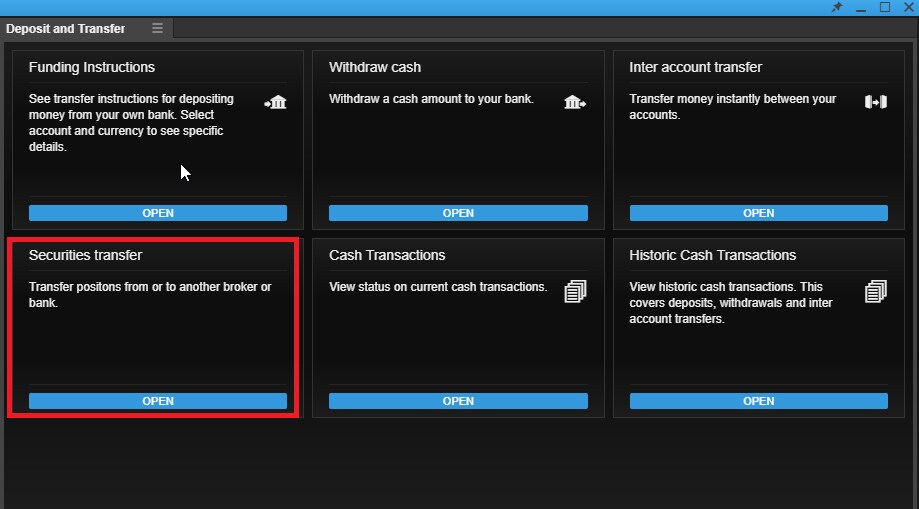 'Complete broker and stock details before submitting'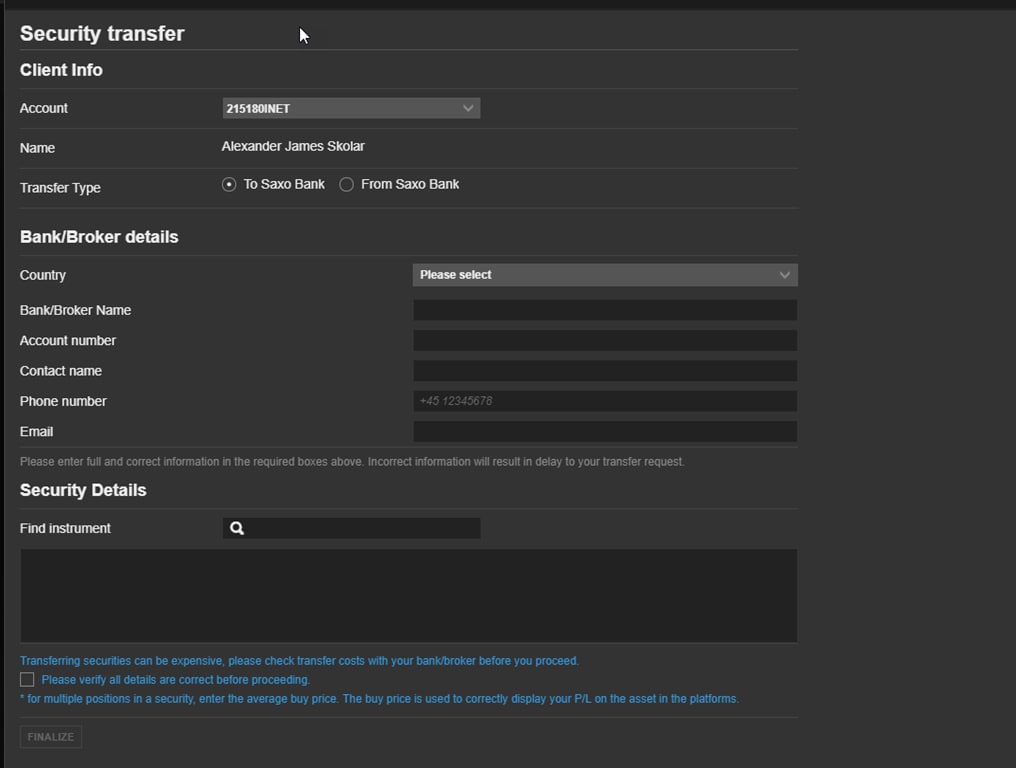 Please note: Many brokers require the client to write to them directly to instruct them to release the stock. In order to save time it will be a good idea to ask the client to do this as soon as the stock transfer form is complete.
Saxos's CREST details for UK stocks
UNITED KINGDOM

Citibank N.A.
CREST A/C: BA01F
BIC: CITIGB2L
How to elect on a Corporate Action
When a client has a Corporate Action, e.g. an upcoming dividend, that needs an election you and the client will see a notification on your platforms. To elect go to 'Account' then 'Corporate Action Voluntary Events'
'Click on 'Other' from Menu'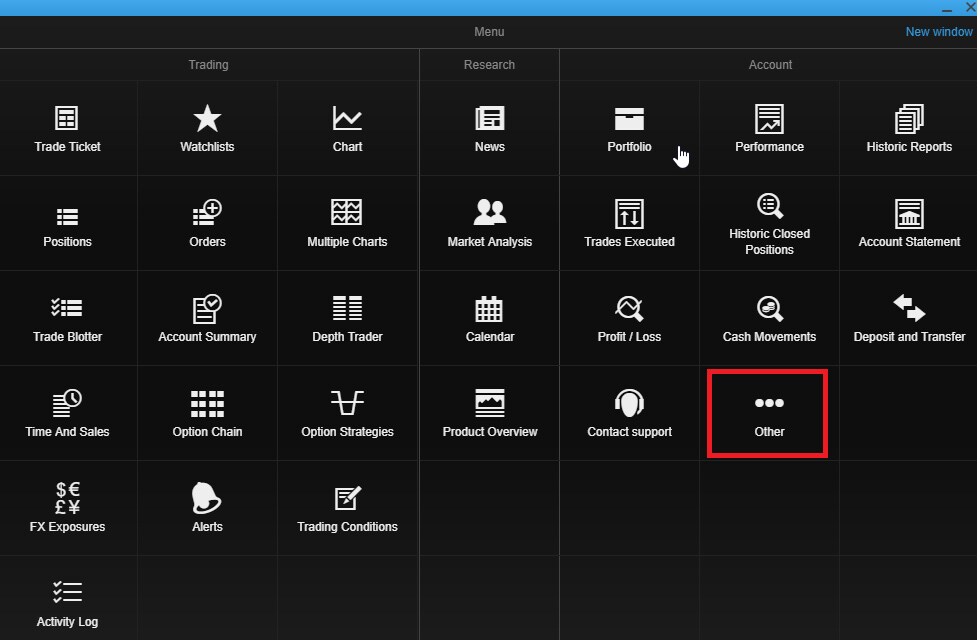 'And then Corporate Action Events module.'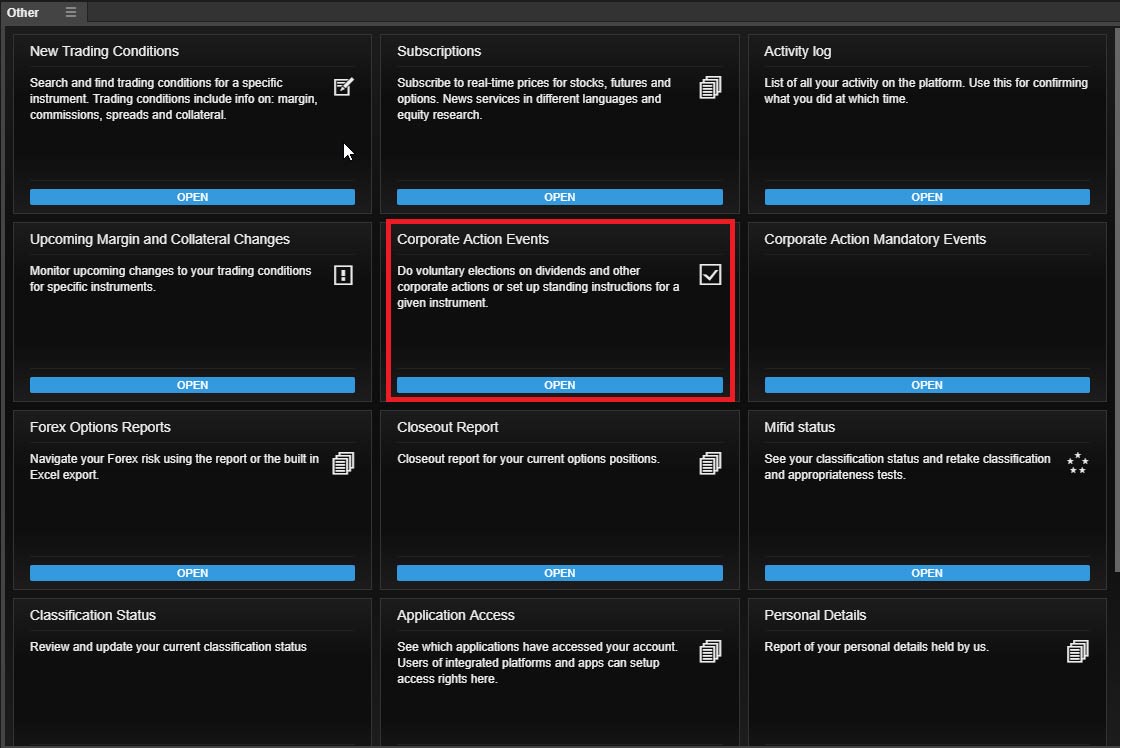 'The Corporate Action will be listed. Click 'Elect' to see the details.'

'Type in the amount of stock that the client holds either in the 'Cash' or 'Stock' option, then submit.'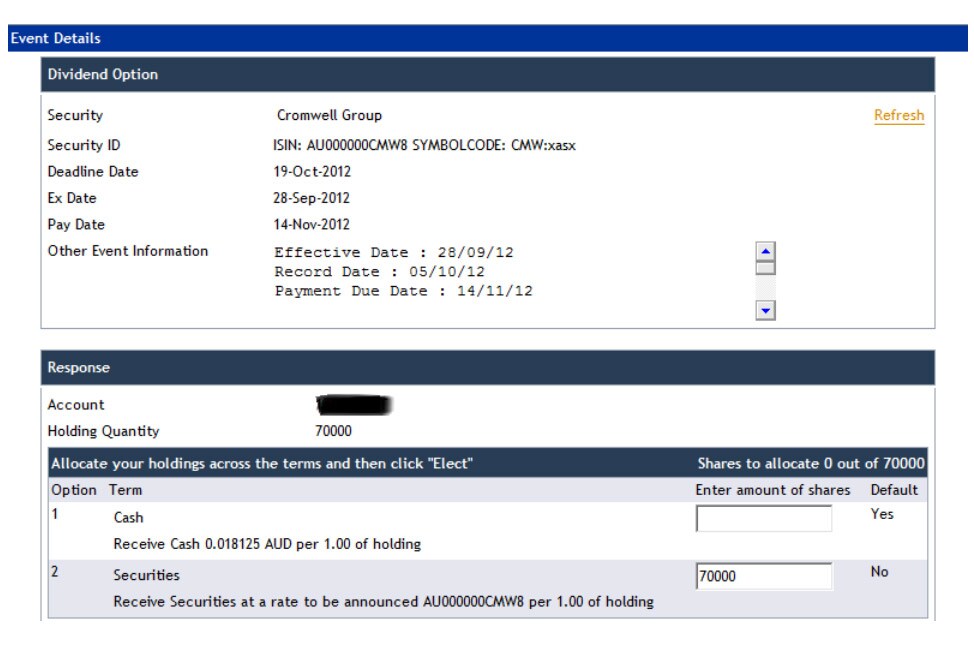 Transferring stock that is not on the platform
Please complete this spreadsheet if the stock is not listed on our platform and email it to primeservice@markets.saxo.