Is Santa Claus not coming to the market this year?
Equity
ContentHub.Articles.MinutesToRead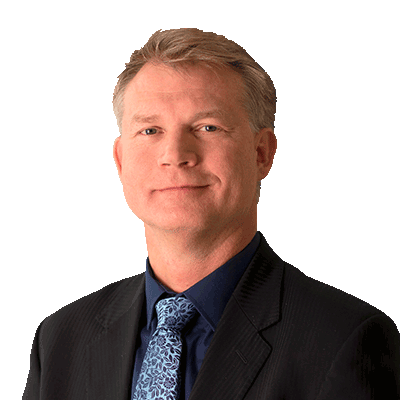 Kim Cramer Larsson
Technical Analyst, Saxo Bank
In this Technical Update we'll have a look at S&P 500/US500, Nasdaq100/USNAS100, Russell 2000, DAX and OMX C25

With the depressed Equities market of late maybe the Santa Claus is not visiting the Exchanges this year.
The Santa Claus rally is an event where Equity market is having short sweet rally starting just before Christmas lasting until first few trading days of the new year. Will Santa not visit this year?
With the past couple of day's negative markets there is a risk. If we do not see a Santa Claus rally it historically spells trouble for the new year.
Looking at the various Indices there is some indications that he might not come around this year. But jury is still out.
Friday S&P 500 closed below the short term support at around 4.631 and followed that up with a gap yesterday testing the short term rising trend line. Another push below and we could see the leading US Index test the 4.495 support which could be crucial for a bull/bear scenario. A close below could fuel a sell off down to around 4.400-4.300.
This potential bearish scenario has been in the making for some time. Divergence on RSI has indicated that the uptrend was nearing its end.
The S&P 500 future/US500 CFD has continued the bounced from the closing session yesterday. If it can close above 4.630 there is a chance for a small year end rally.
Nasdaq 100 is desperately trying to hold on to the bullish scenario but seems to be failing. It closed below the support at around 15.638. However, despite RSI showing divergence in November is hasn't yet broken below 40 threshold which would indicate bearish sentiment.
Was it just a false break and can bulls push the Index back above 15.638. Next few days could be decisive.
Nasdaq100 future/USNAS100 CFD closed above its support at around 15.540 and is bouncing a bit further this morning.
Interesting to see if it can claw its way back above the 16K which could lead to a small year end rally.
A close below support at around 15.540 could lead to a sell-off down to around 15.000-14.500.
Last week I mentioned the Small cap index Russell 2000 was likely the leading indicator for the overall stock market. It is still holding on above its support at around 2.130. The support seems to be crucial for Bull/Bear scenario to play out.
DAX found support at 15.100. the rebound from here seems to continue today at the opening but is fading at bit after a few hours of trading. If DAX closes below yesterday's close at 15.239 we could see a new attempt to break the 15.100 support. A close below the support will confirm a bearish trend and the Index is likely to test 14.804 support.
RSI and MACD are both bearish and if we see RSI back below 40 there is a strong indication the 15.100 support will come under massive pressure.
For DAX to reverse the likely bearish scenario to play out a close above 15.780 is needed.
I don't often write about the Danish Equity market but since I have given an interview to the Danish finance newspaper Børsen about OMX C25, here are the main point:
1.800 is the support to look out for in OMX C25. A close below the support will confirm a down trend. Adding to that, with the bounce at the end of the session yesterday and today being back above 200 SMA the Index is showing resilience to Bears i.e. the Index seems to be range bound between 1.800 and 1.950.
You can access both of our platforms from a single Saxo account.