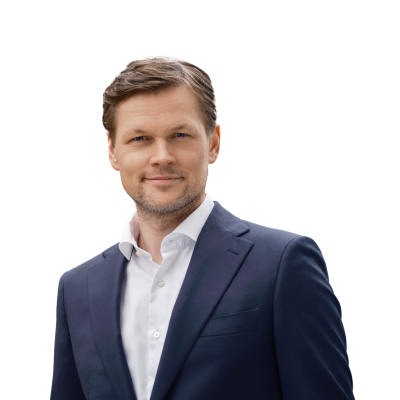 Peter Garnry
Head of Equity Strategy
Summary: After a dizzy run higher, European equities now appear to be losing some of their shine, but upcoming earnings results from Swiss-Swedish engineering giant ABB may provide a little relief.
---
Equities are finally showing weakness, or maybe just some temporary fatigue. The highs from November proved to be strong resistance levels with traders taking profits from the six-week-old rally. European equities, in particular, look weak this morning despite some upbeat macro data from Sweden showing some improvements in February.
However, economic sentiment data in Italy for February continued to decline, indicating that continued slowing growth in Europe should be expected. On a positive note, despite global equities falling today, South Korean equities have been holding well in the past couple of trading sessions. We use the country as one of the best proxies/signals for indicating where the global economy is headed.
Our main view continues to be negative on equities although some upside opportunities exist in this part of the business cycle. In our
monthly equity presentation
, which we presented yesterday, we go through our views on equities and how they relate to the current macro environment. We provide concrete opportunities on country and industry level (see screen grab below from presentation) while showing which to avoid in this part of the business cycle.
The stocks mentioned below should not be viewed as investment recommendations but merely as inspiration. We show the largest companies on market capitalisation in each of the countries and industries that have historically been performing well during this part of the business cycle (growing below trend and slowing down).
Can ABB deliver some growth optimism?

ABB, one of Europe's industrial giants, reports Q4 earnings tomorrow at 06:00 GMT with EPS expected to decline by 7% y/y and revenue declining by 10% y/y driven by divestments. Sell-side analysts remain positive on the stock with a consensus price target around CHF 23.17.

The company's management team is trying to reposition ABB in the digital age, focusing on digital solutions around the existing products and services. While this seems a fine strategy, the key focus short-term is on the robotics segments and the prime reason for the valuation. Robotics and automation is one of the key long-term themes for global investors and something everyone should consider in their long-term portfolios. For tomorrow's earnings release we are leaning towards a negative surprise to outlook and earnings.

ABB share price: