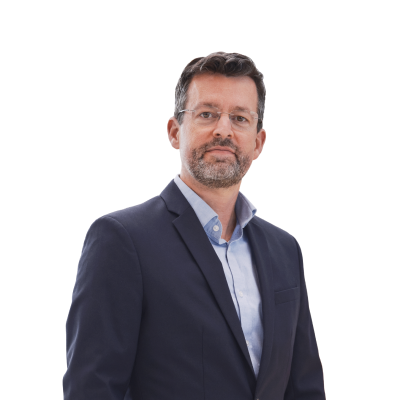 John Hardy
Head of FX Strategy
Summary: The dovish FOMC prompted a sharp sell-off in the US dollar that has mostly focused on selling the greenback versus the riskiest currencies, especially in EM. Today's jobs report provides an interesting test of the market's post-FOMC narrative.
---
Asian markets overnight are not sending a coherent message. We have a speculative frenzy in Singapore-listed iron ore futures, perhaps linked to hopes for stimulus or supply disruption fears out of Brazil (our commodities strategist Ole Hansen assures me this is minor stuff in a global perspective), and China's equity market rallied strongly, even as the private sector focused Caixin Manufacturing PMI came in at a multi-year low at 48.3 for January.
The CNY, meanwhile, dipped rather sharply versus the US dollar, erasing most of the prior three days' gains. All of this unfolds ahead of next week's Chinese New Year holiday with the market there closed the entire week. It appears trade deal hopes are high, given the market action, and Trump is doing everything he can to provide positive PR as well. Still, the onslaught of news on various charges of industrial espionage provides a disquieting backdrop for the longer term risks. As we build towards some sort of announcement, the risk of a "sell the fact" scenario is rising, given how far sentiment has swung back to the positive.
Today's trading thoughts
EURUSD – prefer short side back well below 1.1400 for an opportunistic trade within the range if the US jobs and earnings data don't provide negative surprises for the USD today. 1.1500 is the pain level if the US jobs data doesn't cooperate.
USDJPY – interested to watch reactivity to US data today and whether positive data sees a rally back well above 109.00 – looking to establish a tactical long for a go above 110.00 next week if we close today above 109.25.
EURGBP – like downside long put spreads – for expiry in April – will sharpen our thoughts on specifics next week.
AUDCAD – interested in downside, but entry difficult given significant two-day headline risk through next week on US-China trade deal, the Reserve Bank of Australia meeting next Tuesday and a number of Australian data releases next week. We have it on our radar.
One thing I noted on t
oday's morning call
was the simultaneous rally in bonds and equities on the back of the more dovish than expected Federal Open Market Committee meeting.
But given the massive US treasury issuance this year on top of the heavy supply from the Fed's QT and given that foreign buyers are net sellers of treasuries, this leaves it up to the US private sector to absorb the
treasury supply
. And in doing so, there will be increasingly lower funds available for buying other assets, including equities. So one of these markets is wrong as bonds and equities both rallying in unison can't sustain for long. Which market sells off will have important implications for currencies, with risk currencies within EM at most risk on fresh equity market weakness.
Chart: EURUSD

The euro weakness is rather profound when the loud dovish pivot from the FOMC has seen the local price action settle back to the status quo before the Fed's meeting. The euro's relative strength in other crosses could improve if we lurch into a fresh bout of weak risk appetite, but we are really struggling to build any positive narrative to drive upside in EURUSD, so traders may look to fade this latest rally back toward the bottom of the range is US jobs data is sufficiently strong to keep USD weakness from overwhelming EUR weakness.
The G-10 rundown

USD – jobs data the focus, especially whether a particularly strong average hourly earnings print challenges the market's assumption on how ready the Fed is to eventually abandon QT and keep rates unchanged or lower for the duration.

EUR – uninspiring price action for EURUSD as the weak feint through the key 1.1500 psychological level was rejected yesterday and we are back trading at pre-FOMC levels. Hard to see what inspires Euro upside amidst the doom and gloom outlook for the EU economy.

JPY – USDJPY not building any momentum on the FOMC reaction as we await jobs data – a strong US jobs report today the move obvious stress test for bulls, as a close aback above 109.25 would offer bulls a technical hook for fresh longs.

GBP – probably time in coming days to position for a post March 29 outcomes in the Brexit process on the strong risk that we are well into March before knowing what Brexit will look like. Will try to come up with limited risk scenarios in the options in the coming days.

CHF – the EURCHF rally faded badly yesterday – tough to build something sustainable there unless we see a rout to a soft, non-disruptive Brexit and can sidestep what we feel are the inevitable EU existential strains to come this year as we warm up for the May EU Parliamentary elections.

AUD – Aussie traders looking at a volatile week ahead on the Australian economic calendar and policy signals from the RBA – upside catalyst at the local highs in AUDUSD and downside if trades sub-0.7200.

CAD – Canada the only country that prints monthly GDP data and yesterday's November print showed a -0.1% MoM growth as expected, with the year-on-year number actually coming in a bit hotter than expected at +1.7%. USDCAD is poised at the 200-day moving average and we see it trading with weak beta to the USD.

NZD – getting a leg up on the Aussie again as AUDNZD pushes back through the heavily contested 1.0500 area. Next week's RBA meeting and Aussie data all week and the Q4 NZ jobs data mid-week should establish direction for this key NZD pair as we await the RBNZ the following week. We see NZD as broadly overvalued, but are missing a catalyst.

SEK – traders mulling whether EURSEK poke above the range highs and 200-day moving average is worth chasing. Happy to fade this move if 10.40 offers resistance, with better confirmation if we slip back gelow the 10.30 area.

NOK – the last leg of action points to a major top in place for EURNOK, with the next test for the bears how quickly or easily it can punching down through the 200-day moving average coming in just above 9.61.

Upcoming Economic Calendar Highlights Today (all times GMT)

09:30 – UK Jan. Manufacturing PMI
10:00 – Euro Zone Jan. Flash CPI
13:30 – US Jan. Change in Nonfarm Payrolls
13:30 – US Jan. Average Hourly Earnings
15:00 – US Jan. ISM Manufacturing
15:00 – US Jan. Final University of Michigan Sentiment