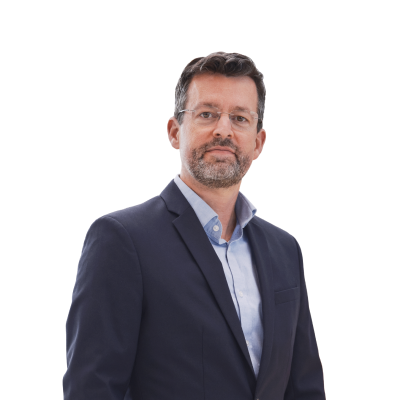 John Hardy
Head of FX Strategy
Summary: The greenback rallied on FOMC minutes showing some members in favour of moving above the neutral rate, but the latest USDCNY move higher is also in focus as the US Treasury did not label China a currency manipulator.
---
Yesterday, the US Treasury released its latest semiannual report on foreign currencies and tried to have a little cake and eat it too by not accusing China of manipulating its currency, but expressing concern over the currency's recent weakness. USDCNY is up into rarefied territory this morning above 6.93 as the whole world eyes the 7.00 level in that pair as a key sign that China will allow its currency to fall further.

The recent and very low realised volatility of late across the major currencies has likely been a side effect of this uncertainty on China's currency policy intentions. Some might see the US Treasury's report as the green light for a further slide in the renminbi, although China has declared that it is not interested in pursuing an intentional devaluation (market forces would do the trick, however).

Not sure the FOMC minutes were much of a catalyst, as the greenback was already on a rally track yesterday, but they were nominally hawkish, with some members airing the idea that policy could move above the neutral rate. US short yields are trading back toward the highs of the cycle, although were still a few basis points from the highest expectations for the Fed Funds rate for 2019 (the expectations distribution is centred on an expectation of two hikes next year beyond an assumed December 2018 FOMC meeting move).

Given yesterday's Treasury report and USDCNY banging on the door at key resistance, the near-term risk of further USD strength and widening market volatility are the key risks. As well, a move by China could prove a punch below the belt for risk appetite in the knee-jerk reaction as we watch for whether this strong bounce off the lows in the S&P 500 (the most important proxy for risk appetite), and back above the 200-day moving average, is sustained.

Chart: EURUSD

EURUSD is having a go at the pivotal 1.1500 level again this morning and if it can manage a more convincing separation (may require China to allow CNY to slip), we could progress to a full test of the 1.1300 area lows and even somewhere into the 1.10-1.12 area. Anything below that might require significant escalation of EU existential strain linked to Italy, et cetera (to happen eventually anyway, the question is whether this is a 2019 problem more than an immediate one) as we feel the pair is getting too cheap at those levels.
The G-10 rundown

USD – the greenback is in the driver's seat here and near-term upside risks in a knee-jerk fashion are likely if China decides to allow the CNY floor to fall.

EUR – the euro hurting on ongoing uncertainty linked to Italian budget and perhaps on the latest noise on risks to the EU-US trade relationship as US Commerce Secetary Ross complained yesterday that trade talks aren't progressing fast enough. Europe is the actually the world's easiest target after Japan to criticise on trade, with its massive 3.5% of GDP trade surplus with the rest of the world.

JPY – weaker versus the US dollar today, but today's offered tone in risk appetite providing support in the crosses, so USDJPY may underperform other USD pairs on a CNY sell-off scenario.

GBP – maintaining altitude versus the euro, but pressured back lower against a strong US dollar. A long transition agreement coming into view could provide further GBP support in the crosses.

CHF – EURCHF rally attempt hamstrung again and the sloppy rising channel is in danger if the pair can't find support ahead of 1.1400.

AUD – Aussie bid somewhat overnight, supposedly on the jobs report, which failed to impress us: weak headline payrolls and big 0.3% drop in unemployment rate to multi-year low of 5.0% due to equal drop in participation rate. China was not labelled a currency manipulator by the US government, and AUD likely one of the quicker currencies to fall if CNY allowed to fall through the floor.

CAD – CAD struggling for air as oil prices are offered and USDCAD trading back up against local resistance in the 1.3050 area, with a break signalling potential for 1.3200 to start.

NZD – only reason we can find to pay attention here is if AUDNZD pushes back below 1.0850 to reinvigorate the attempt at a downside break or on a rally back above 1.1000.

SEK – for whatever reason, a weak euro seems to support EURSEK. The pair needs to pick up the downside momentum again or we risk getting bottled up in this range above 10.28.

NOK – ditto for comments on EURSEK. NOKSEK remains interesting for further exploration lower within the multi-month range on oil price weakness.

Upcoming Economic Calendar Highlights (all times GMT)

• 0800 – Norges Bank Q3 Lending Survey
• 0830 – UK Sep. Retail Sales
• 1230 – US Oct. Philadelphia Fed Survey
• 1230 – US Weekly Initial Jobless Claims
• 1305 – US Fed's Bullard (Non-voter) to speak
• 1615 – US Fed's Quarles (Voter) to speak
• 2330 – Japan Sep. CPI
• 0200 – China Q3 GDP / Sep. Retail Sales / Sep. Industrial Production