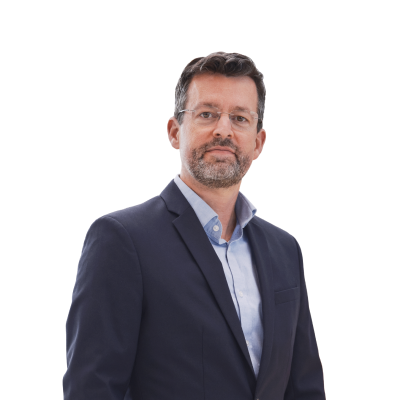 John Hardy
Head of FX Strategy
The situation in Italy remains tense after President Mattarella appointed Carlo Cottarelli (a former IMF official, of all things), intensifying populist anger. Fresh polls suggest new elections could result in a strengthened result for the two populist parties, who can leverage popular outrage at financial considerations directly linked to the euro, i.e., credit spreads specifically referred to by Mattarella in his rejection of the finance minister choice Savona. The EU elite has a tall task in coming up with a plan that can convince Italian voters to alter their choice at the next election round, set for September at the earliest.

As if the situation in Italy wasn't bad enough, a Spanish political crisis has been brewing and Prime Minister Mariano Rajoy faces a confidence vote this Friday. His People's Party has been struggling in the polls after a recent political scandal that saw convictions of PP members. The situation does not directly parallel Italy's, as the chief benefactor in the polls has been Ciudadanos, a semi-nationalist liberal party with no major euro-skeptic angle to its platform. Still, the situation in Spain isn't helping.

In further EU news, the EU is clearly shifting is funding priorities as it pulls funds away from the CEE periphery and reallocates these to the southern periphery. The FT leads with a story on this morning, as Greece is in for the maximum allowable eight percent increase in funding (a reward for good behaviour it seems) and Spain, Portugal and Italy also seeing significant increases, while Hungary, Czech Republic, Estonia and Lithuania will all see the maximum 24% cuts to their funding allocations this year. CEE currencies have come under considerable pressure even versus a weak euro during this latest round of EU existential worries.

Finally, the situation in Turkey represents a financial risk to EU banks, who have significant loan exposure to Turkish banks. The Turkish central bank move to simplify its complex of interest rates this week was hailed as an improvement and TRY had a solid session yesterday, but the key is the signalling from Erdogan as he is set to become an even more powerful president after the June 24 elections expand the executive power of that office.

Chart: EURJPY

EURJPY has fallen sharply as the fall in global bond yields has given the yen a relative boost on top of the euro weakness on existential woes. The JPY move may extend if global markets ever lurch into a more profound risk-off mode after an eerie period of late in which risky assets have been stuck in zone of extreme calm over the last couple of weeks. The move below the 129.00 area has opened up a significant new empty quarter on the charts that could lead to 125.00 or much lower as long as EU existential woes extend and global sovereign bond yields are under pressure.
The G10 rundown

USD - it is difficult to tell how much of the drop in US yields is part of a global move to safety as the Fed's guidance shift is also a notable contributor. It feels like the June FOMC meeting could prove a significant inflection point for Fed guidance and for the USD.

EUR – it is going to be a long wait for the Italian elections, and we will be exposed to constant headline risks until then, but expect the EU elites to do whatever they can to shift the vote – chief question being whether any such attempts will backfire. On the charts, we are nearing a major inflection point in EURUSD around the 1.1500 level.

JPY – as noted above, the yen has been the chief benefactor as a safe haven as global bond yields have come under pressure – and we haven't even seen a notable decline in risk appetite recently, so the potential is there for more, though two-way volatility is a constant threat.

GBP – sterling looking less bad versus the euro on the latter's existential woes and there may be room for a bit more appreciation there even with the endless Brexit slog producing nothing promising.

CHF – another safe haven trade has been EURCHF as the CHF has managed to keep pace with the USD strength of late versus the struggling single currency.

AUD – AUD weakening again and ready for a fresh sell-off wave as long as recent action confirms the strength of the 0.7600-50 resistance zone. The Aussie has benefitted from the volatility and focus being elsewhere.

CAD – CAD is struggling near the pivotal 1.3000 level and might already be trading well above if not for the Bank of Canada meeting tomorrow, which will provide the go ahead or the rejection at this level. We prefer the pair higher as long as risk appetite is wobbly and oil prices weaker unless the BoC surprises with a loud signal on the hawkish side.

NZD – a big test for the kiwi tonight as AUDNZD has descended back toward the 1.0800-50 pivot area as the Reserve Bank of New Zealand is set to deliver its financial stability report and new RBNZ Governor Orr will speak to a parliamentary committee after its release.

SEK – EU woes no support for the SEK, as the local lows gently rejected so far and keeping the lower supports close to 10.00 well out of reach.

NOK – oil weakness keeping EURNOK rangebound, though a bigger upside reversal has so far been avoided as 9.55-58 pivot zone has not been tested.

Upcoming Economic Calendar Highlights (all times GMT)

• 0930 – ECB's Mersch to speak
• 1300 – US Mar. Home Price Index
• 1400 – US May Consumer Confidence
• 1530 – ECB's Lautenschlaeger to speak
• 1600 – ECB's Villleroy to speak
• 1600 – ECB's Coeure to speak
• 2100 – RBNZ Financial Stability Report
• 0110 – RBNZ's Orr at Parliament Committee on FSR