Autochartist tips and tricks
Did you know you do not have to wait for a pattern break-out?
What is a Swing Trader?
Swing traders typically follow a trend instead of waiting for it to break out (trend traders). Aggressive traders sometimes trade on intraday-trends, but typically swing traders look for multi-day chart patterns involving:
head and shoulders
flags
channels
triangles
wedges
All these patterns are conveniently detected across hundreds of instruments by Autochartist.
Stop-losses tend to be wider when swing trading to match the proportionate profit target.
Below a few examples of how to trade patterns.
Swing trading a channel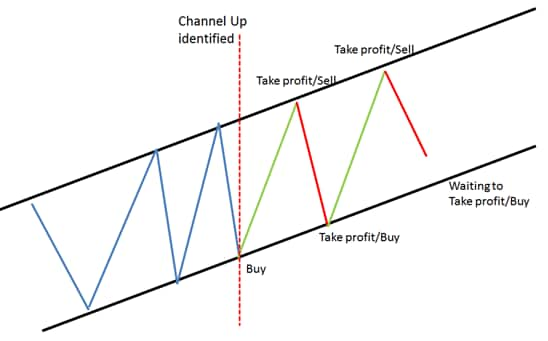 Example of a channel identified by Autochartist
A Swing trader would wait for a possible price reversal somewhere at the lower rising trend line. Since it is raising the swing trader doesn't know exactly where the price could reverse but from the projected dashed line he has an idea.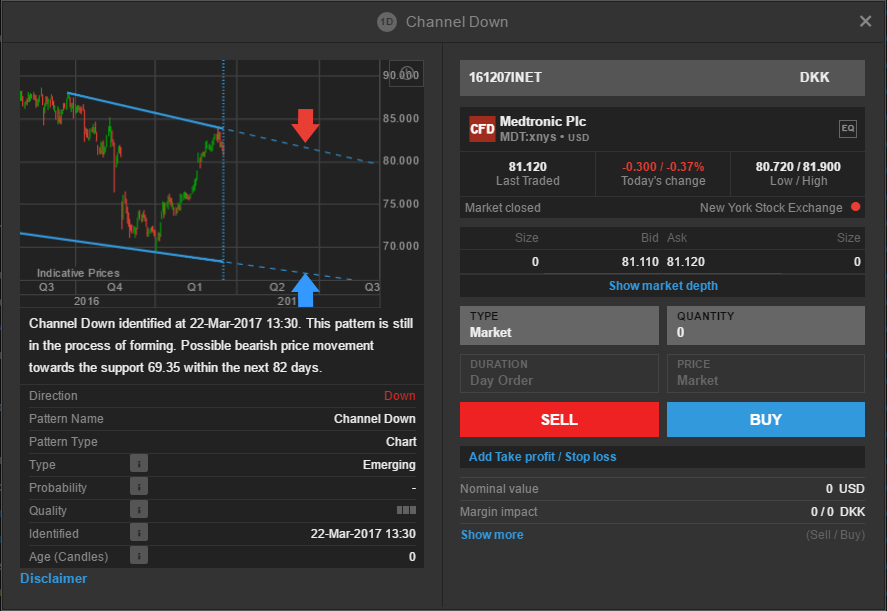 Swing trading a triangle
An emerging triangle has been identified when you can draw two trend lines which touch the price at least twice.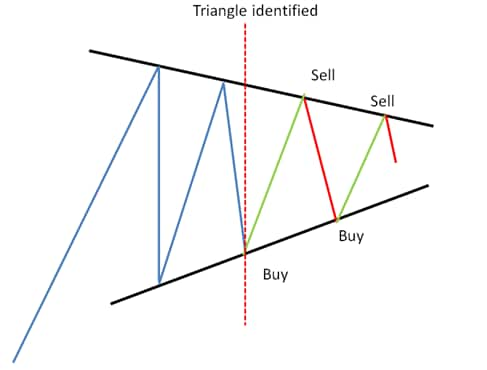 Example of a Triangle identified by Autochartist