Over-640-Stock-Options-now-available-feb-2016
Title: Over 640 Stock Options now available
Page Content:
​​​We recently added a number of new US stock options including:
| | |
| --- | --- |
| KMI | Kinder Morgan Inc. |
| CAR | Avis Budget Group Inc. |
| NOC | Northrop Grumman |
| FIVE | Five Below Inc. |
| URI | United Rentals Inc. |
| TUR | iShares MSCI Turkey Investable M |
| FXE | CurrencyShares Euro Trust |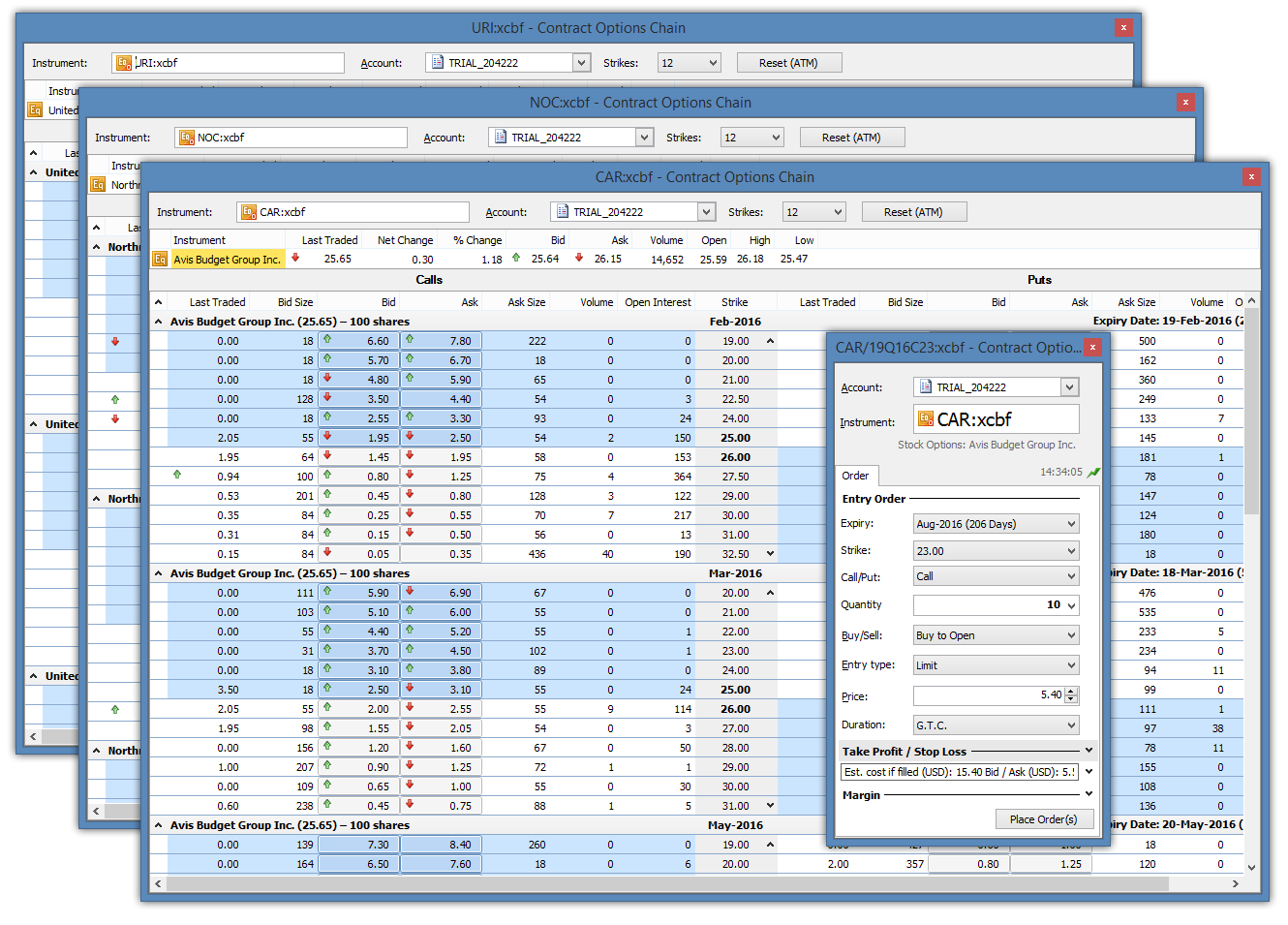 We now offer over 640 stock options across the globe:
Hong Kong - 56 most-traded stocks
London - 53 most-traded FTSE 100 stocks
US - 405 Stock Options & ETFs
Germany - 32 stocks including all the DAX Index stocks
Swiss - 22 including all 20 Swiss SMI Index stocks
France - 42 including all CAC 40 Index stocks
Amsterdam - 30 including all 25 AEX Index stocks
Stock Option Strategies
Allowing you to trade almost any market, Stock Options are ideal for strategic stock trading and are particularly well suited to:
Leveraged directional plays with a known-loss potential
Volatility strategies where a stock's price is expected to move outside a range (either up or down)
Low-volatility strategies where a stock's price is not expected to move outside a range
Hedging existing portfolios
Revenue enhancing portfolios – writing options against a portfolio to take the premium.
As opposed to warrants, Stock Options offer tighter prices, higher volumes and more transparency. Combination strategies are highly versatile and allow you to trade almost any kind of market you have a view on.