New-in-SaxoTraderGO-march-2016-aspx
Title: New in SaxoTraderGO
Page Content:
​​Movable Trade Ticket in SaxoTraderGO
The trade ticket in SaxoTraderGO can now be moved around the screen, enabling you to view data underneath the ticket. Once the ticket has been dismissed, it will once again appear as a centered popup the next time it is triggered.
Enhancements to instrument Overview in SaxoTraderGO
The instrument Overview module in SaxoTraderGO has been extended to display additional data for instruments across all asset classes. Resize the module or navigate through the blue arrows on the far ends to see more relevant instrument data.

SaxoTraderGO now supports Broadcast notifications
The notification types supported by SaxoTraderGO have been extended to include a number of new Broadcast messages:
Broadcast messages sent as popups are now displayed in SaxoTraderGO
Broadcast messages sent as chat messages are now displayed in Notifications
Traders who are online will receive them immediately
Traders who are offline will have broadcast messages queued and displayed at next platform login
Broadcast messages sent as a popup will be delivered in a centered popup.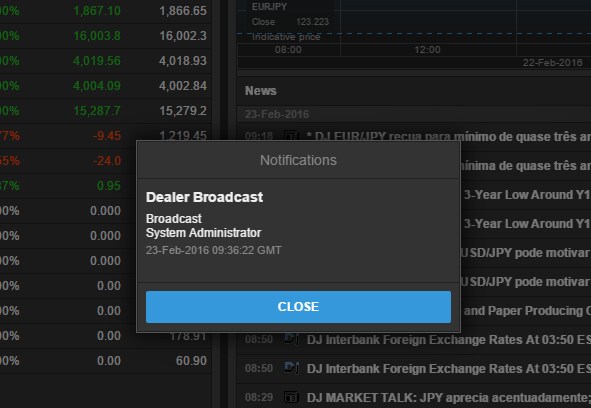 New chart features in SaxoTraderGO
New Price Channel study
Price Channels are lines set above and below the price of an instrument. The upper channel is set at the x-period high and the lower channel is set at the x-period low. For a 10-day Price Channel, the upper channel would equal the 10-day high and the lower channel would equal the 10-day low. Price Channels can be used to identify support and resistance and break out Price Channels can also be used to identify overbought or oversold levels within a bigger downtrend or uptrend.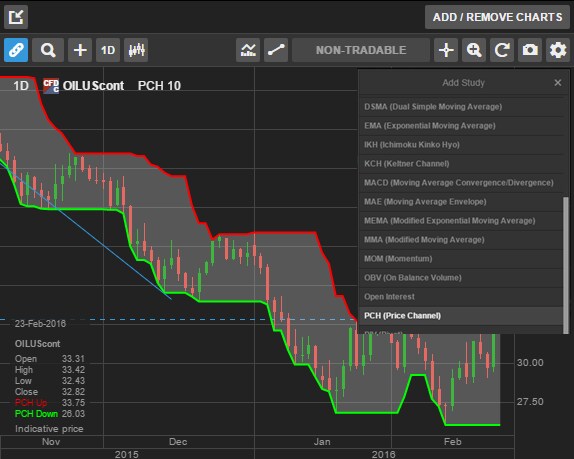 Annotations
The order of the Annotations has been changed from alphabetic to a more intuitive order starting with Lines, then Fibonacci, Figures, Measure tools and Texts.
A new annotation has been added to the Annotation Menu – Infinite trendline.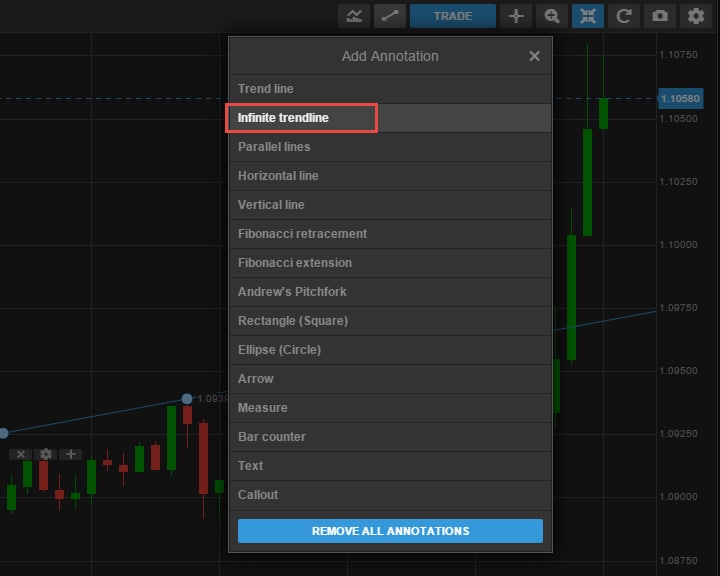 Collapse of panels and main window
Panels and the main window in charts can now be collapsed. Just click – next to the X in the top right corner of a panel and it will collapse. To expand it again, click +.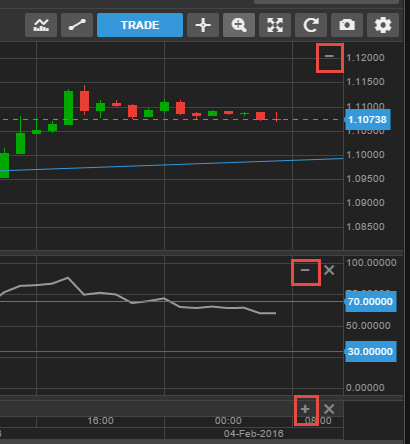 Movable configuration settings for studies and annotations
Similar to trade tickets, the configuration dialog for both studies and annotations can now be moved around the screen. This allows you to keep focus on the chart while changing the settings for a study or annotation.