New-in-SaxoTraderGO-feb-2016
Title: New in SaxoTraderGO
Page Content:
New Dividends and Interest Details Reports
The Dividends Report has been redesigned and improved with a number of new features to give you get a better overview of the dividends pai​d on your stocks.

Interest Details give an overview of interest payments and deductions on your accounts
The Dividends and Interest Details Reports can be filtered by date or by free-text search to filter by specific postings.
Improved Cash Withdrawal module
The Cash Withdrawal in the Account Section has been improved, allowing withdrawals details to be saved as a template for easy future access to your account details.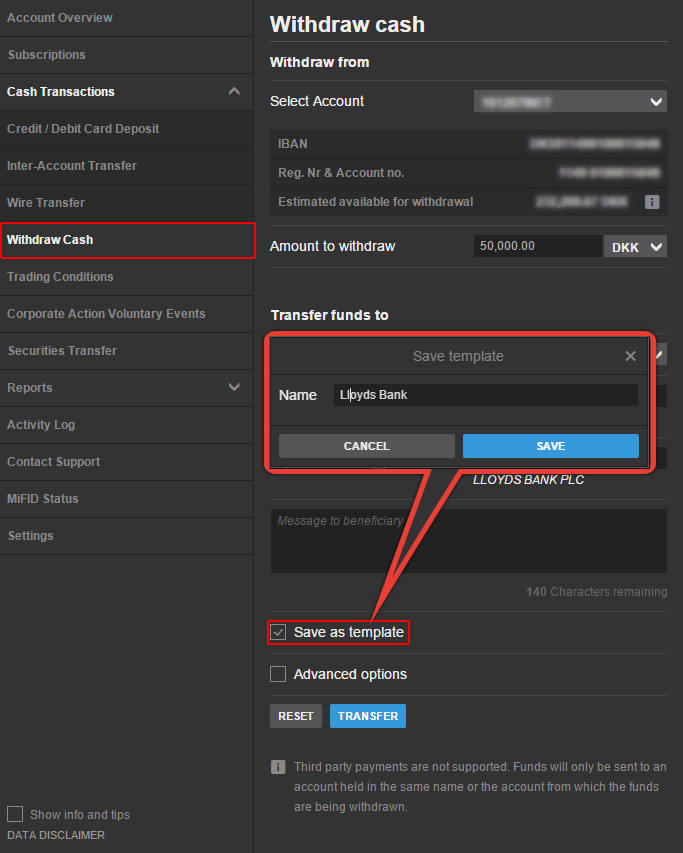 Export to Excel support for reports
Financial Statements, Account Statements, Trades Executed, Dividends and Interest Details reports now support export of the filtered results to an Excel sheet.