New-Chart-features
Title: New Chart features
Page Content:
​​​​New technical Indicator - Relative Momentum Index
Developed by Roger Altman, the Relative Momentum Index (RMI) is a variation of the Relative Strength Index (RSI) but where RSI counts days using closing prices only, RMI counts from today's close relative to the close n days ago.
The RMI is smooths volatility more than the RSI and the longer the time intervals the smoother the RMI line.
Similar to the RSI, the RMI has a range of 0 to 100 with values typically of between 30 and 70. Values above 70 can indicate overbought conditions while values below 30 can indicate oversold conditions.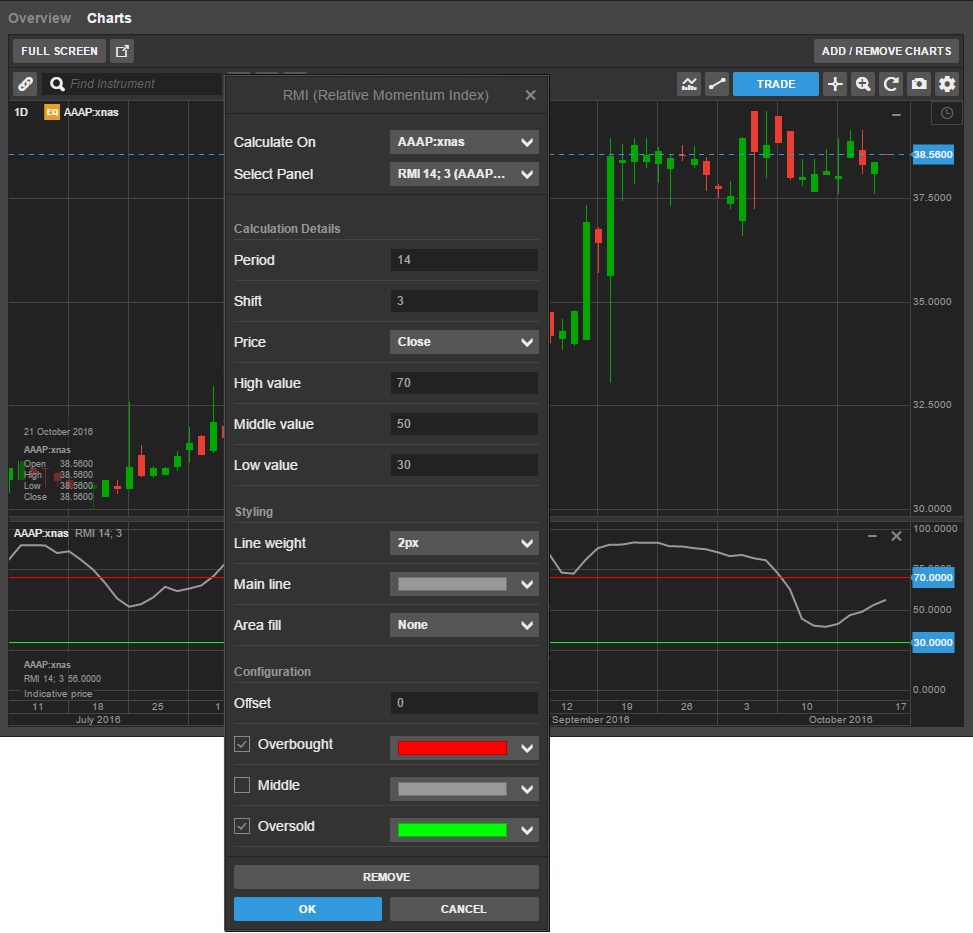 New technical Indicator -  Closed Colour Volume (CCV) on Volume indicator
Closed Colour Volume (CCV) is now available on Volume (VOL) studies which colours Volume bars according to whether the price closes up or down in the period. By default, up day volumes are green, down day volumes are red and no change volumes are grey – you can customize these in the settings for the study.
The "Colour based on" option allows you to select whether the volume is coloured based on between Previous close or Current open.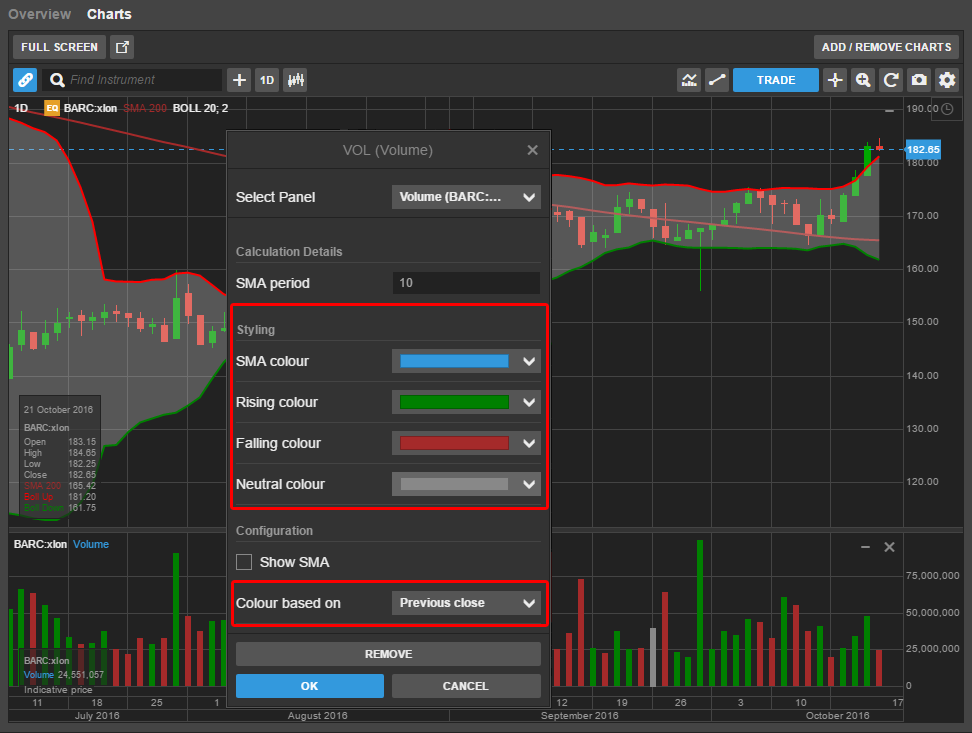 Annotations - Vertical line date/time label
A label annotation is now available in the settings of the Vertical line annotation which displays the date and time on the x-axis.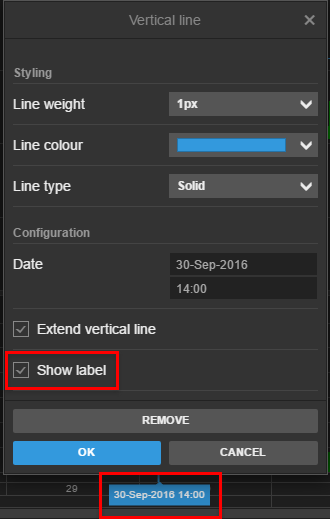 Annotations - Add mid-line on Parallel lines
A middle line can now be added to the Parallel lines annotation by checking the box "Show middle line" checkbox. The area between the two parallel lines can also now be coloured by selecting the "Channel colour" option.