Introducing-NewsEdge-july-2016
Title: Introducing NewsEdge
Page Content:
​​Saxo is pleased to introduce NewsEdge, a free live news service compiled from numerous providers. NewsEdge has replaced the Dow Jones News Service and provides tailored product news more relevant specifically to your trading interests.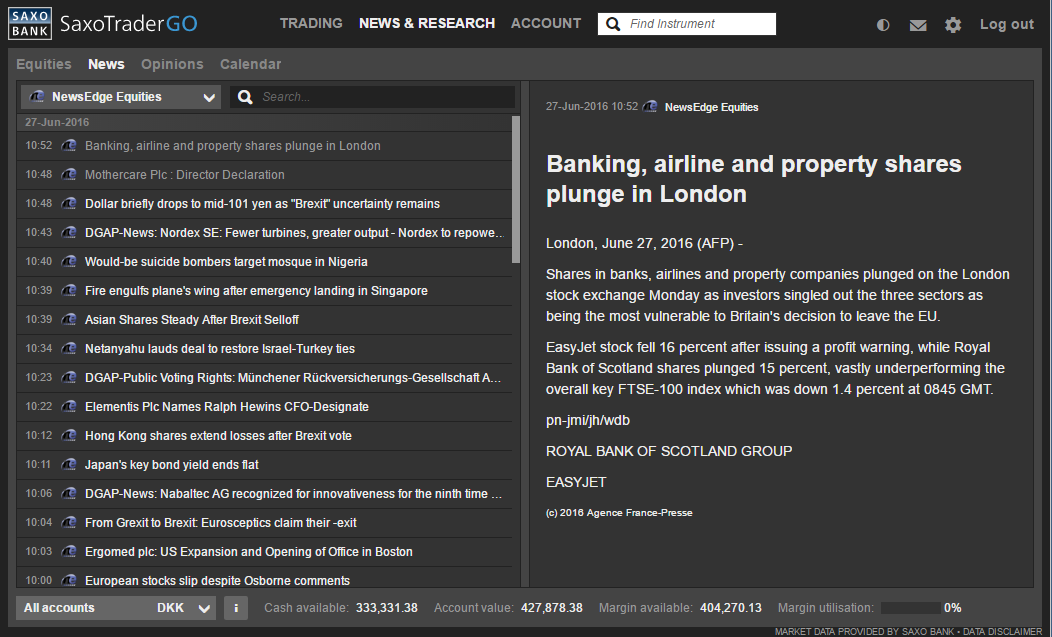 In addition to NewsEdge Macro, Corporate and Equities news, you can subscribe to any of the following free news feeds:
NewsEdge Forex
NewsEdge Commodities
NewsEdge Futures
NewsEdge Bonds
NewsEdge Central Banks
Regional news
And 11 regional news streams with local coverage in local languages
To Subscribe
Subscribe to additional NewsEdge feeds in the trading platform under Account → Subscriptions → News services.